Today Germany's Chancellor, Angela Merkel, will arrive in London for talks with all three party leaders. David Cameron will try to offer warm words to her in public, but that will be cold comfort to his eurosceptic backbenchers. Because what this visit exposes is that the gap between what Tory backbenchers are demanding, and what David Cameron can deliver in Europe is still unbridgeable.
David Cameron is desperate to convince his own MPs that this visit could yet yield the kind of change that they demand. But the truth behind the German Chancellors' visit to London is that twelve months on from his speech on Europe, David Cameron is more isolated than ever – both at home and abroad. And Angela Merkel is not going to save David Cameron from his troubled relationship with his own backbenchers.
She knows – as David Cameron does – that any changes to the European Union through what's known as the 'simplified revision procedure' will not meet the demands of his eurosceptic backbenchers. The kind of changes that David Cameron's backbenchers are pushing him to promise can only be delivered through a full blown Treaty change, which Angela Merkel has not shown any appetite for. Just this weekend her office denied rumours she would support Cameron's calls for treaty change, saying: "we want an active, strong UK in the EU".
Of course Angela Merkel is right to acknowledge that the EU does need to change. But it now looks even less likely than it did a year ago that this change will take place on the arbitrary timetable that David Cameron has set. Since David Cameron's speech last year, the German Coalition Agreement signed last November didn't include a single reference to Treaty change. And on a visit to London this month, the German Foreign Minister, Frank-Walter Steinmeier, denied that Germany agreed with David Cameron on the prospect of Treaty Change in 2017.
The French President has also poured cold water on the prospect of Treaty Change by 2017, saying in London earlier this month that treaty change is "not urgent" and "not a priority".
When pushed by Andrew Marr this weekend to explain if there really are talks underway with our EU allies, the Foreign Secretary, William Hague, was forced to admit that no such talks are underway, and that "the negotiations of the changes that I'm talking about is for after the next General Election'.
David Cameron plucked a date out of the air and the more exposure it gets, the more the policy is unravelling.
The fact is that no European leader, including Chancellor Merkel, has endorsed David Cameron's 2017 Referendum. Because they all know that his arbitrary timetable has more to do with Tory party management than the timeframe for treaty change in Europe. Europe does need to change. But you deliver that change having a seat at the table, not by standing with one foot already out the door.
So while today's talks are welcome, the tragedy is that since being elected, David Cameron seems to spend more time negotiating with his backbenchers than with other EU leaders. As it dawns on David Cameron that his arbitrary deadline doesn't actually match up with the timetable for real reform in Europe, it is Britain that risks losing out.
Gareth Thomas is Labour's Shadow Europe Minister
More from LabourList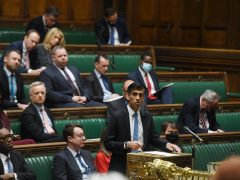 Comment
The Tory Party as the 'tethered beetle' Hailed as the most successful political party in history at attaining…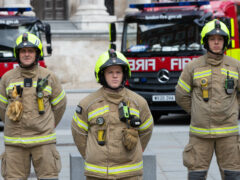 News
The Fire Brigades Union (FBU) has announced that nearly 33,500 members will be balloted on industrial action after…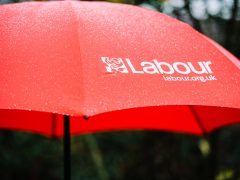 Daily email
Labour's governing body will meet today. The party was criticised as plans – to abandon previously agreed commitments to form…