London isn't as easy to get around today as tube workers go on strike over the loss of 1,000 jobs on the tube network and the closure of tube ticket offices.
Yet contrary to what the Tories (and some in the media) might argue, the majority of London tube users believe that the strike action conducted by the TSSA and RMT is justified – 65%, according to a survey released last night by pollsters Survation. Only 29% of Tube users say that a strike is not justified, as plans to close all ticket offices by 2015 are rolled out.  An even greater number (87%) believe that Boris Johnson should have agreed to meet the tube unions without preconditions ahead of the strike action – something which the London Mayor has failed to do.
So that's how things stood as I headed out to Willesden station through log-jammed traffic this morning to meet Manuel Cortes of the TSSA, a Labour affiliated union representing tube staff. I asked Cortes what kind of reaction he'd been receiving from commuters thus far:
"We've had a fairly good reaction. I think there was an opinion poll published last night which shows that 65% of Londoners back what we're doing, but let me be very clear, Boris is putting a lot of spin on this about booking offices. in reality this is about cutting 1000 station staff. This is taking a huge gamble with passenger safety, which given our recent tragic history of terrorist attacks, why would you gamble with passenger safety? If Boris is prepared to do that, we're not."
Yet Boris has refused to meet the tube unions throughout his time as London Mayor – despite being in charge of the service. Indeed, whilst Boris falsely claimed earlier this week that he'd be happy to meet the unions, when they turned up at City Hall to give him the chance, he wasn't there. He was on LBC. So they called him. Still there was no meeting, and so the strikes are going ahead. Cortes is clearly not impressed – especially considering how much more proactive other arms of government are:
"Boris has been Mayor for five years now. He hasn't met a single leader of a rail union during his period of office. It is absolute nonsense."
"I regularly meet Transport Secretaries of State – be they Labour or Tory – yet I have never met Boris, even though he directly employs people who work on the London Underground and TFL."
"We've got 3,500 people working for London Underground and TFL, you would have thought that he would have thought it was important to meet with us to discuss whatever plans he has for London, whatever his vision is for the future of our transport network. Because the reality is that – fortunately – the tube is a success story. We are getting increasing numbers, but at the same time we are reducing the number of staff. That makes no sense to me whatsoever."
Johnson claims that his changes will improve the tube service, but Cortes says that's not the case:
"Londoners already pay the highest prices in the world, they rightly expect a Rolls Royce service in return. Frankly, if these cuts go through they'll get at best a third rate service."
"I think it's a smokescreen. I think he knows that the people who deliver the services on our tube have got the sympathy of Londoners, so he's trying to pursue an agenda that has nothing to do with these cuts. Because the one thing that he doesn't talk about is the 1000 jobs that are being cut."
Yet whilst Johnson uses his publicly funded Twitter account to call the strike "pointless" and claim that more than a third of tube services are running, Cortes says that the Mayor of London isn't being entirely truthful, as usual:
"There's one thing you should know about Boris – he's a serial fibber. When he got elected in 2008 he told us every tube station would retain a booking office. Well now we know that he's trying to shut them all. Only a week ago he told the London Evening Standard that he was building "an army of volunteers" to keep the tube running during the strike. Well today Londoner's know that this is a figment of his imagination. His so called "Scab Army" never materialised, and of course the spin he's putting on which services are running is absolute fiction."
"The reality is that the disruption in London today has been widespread.  Unfortunately, the disruption tomorrow  is likely to be as bad or even worse than today. We reckon that less than 25% of services ran today at peak time."
And whilst the Labour Party haven't backed today's tube strikes (calling for all sides to "get around the negotiating table"), Cortes says that Labour's willingness to campaign alongside the TSSA on job cuts at tube stations that will harm passenger safety shows the party is behind them:
"The Labour Party doesn't exist in an island, clearly the reason they are backing our campaign (against unsafe staff cuts at tube stations) is because they know that a majority of Londoners don't want to see less staff in tube stations."
The tube strike will continue until 9pm tomorrow night.
More from LabourList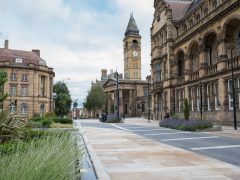 Comment
Labour won a historic by-election in Wakefield, our first such victory since winning Corby in 2012. This success…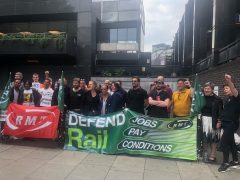 Comment
The general secretary of the RMT has, within the space of a week, become a television hero. It…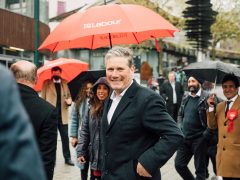 Daily email
"They know they are out of ideas and they are out of touch – and if they had…