With the general election in sight, it is easy to focus on the numbers. That is, the polling numbers. Many have argued that these are the wrong numbers to look to if you want to predict which party will win in 2015. Instead, the Tories have focused on nascent growth with GDP estimated to have grown by 1.9% in 2013 (as an average of all quarterly figures for last year). Their message has been the tough decisions have been made and now the green shoots of recovery can be seen. Should economic growth be seen as the main indicator of political success?
Ed Miliband has said no. Economic growth in of itself is not enough if the proceeds of that growth are not shared. Many ordinary families know this to be true as they are experiencing stagnating or declining wages in real terms combined with rising living costs. Ed Miliband's success in setting the political agenda on energy prices following his conference speech in Brighton shows the importance of this.
Earlier this week, Labour's diagnosis of the UK's ills got a high profile champion: Christine Lagarde, managing director of the IMF. In this year's Richard Dimbleby lecture, she outlined three long term factors that countries should have regard to. One of those was income inequality. She noted the startling statistic from Oxfam that the richest 85 people in the world own the same amount of wealth as the bottom half of the world's population. Whilst she was too tactful to quote figures on the UK, her message was clear: income inequality is a social as well as economic issue. Countries with pronounced income inequality risk creating an economy of exclusion that threatens the social fabric.
From her position at the head of a global financial institution, Largarde was clear that the same weight should be given in economic policy to inequality as to growth. While no one can seriously dispute that growth is good (look at the number of people growth has taken out of poverty), by itself it does not mean prosperity for all. Voters know that if our national economy grows it does not necessarily mean affordable housing is available or there is adequate work. This is why politics matters.
We live in a period of unprecedented technological, environmental and demographic change. This requires politicians to be able to diagnose the problems we suffer and to present us with long term solutions. Concentrations of income in a very small group can be extremely detrimental to more than overall purchasing power. It often leads to concentrations of power, or cronyism as Lagarde called it. Already, this Tory-led administration has shown how damaging the culture of jobs for the boys can be.
It is the Labour Party that offers the vision that the UK needs. Polling figures alone are not motivators for Labour activists and supporters on the ground. Labour needs a message for the electorate and we do have one that is persuasive.
As someone who works in the field of Equality Law, I know how damaging inequalities of any sort can be, and they are often linked. Inequality can limit peoples' access to the benefits conveyed by our wider society. From the IMF to our local communities, the message is the same and in the UK only Labour offers the appropriate cure for these ills. This is a message we can take to the doorstep and one that can win.
More from LabourList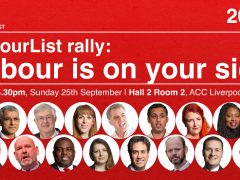 Video
What does it mean when Labour tells you it is on your side? Join our 2022 Labour Party…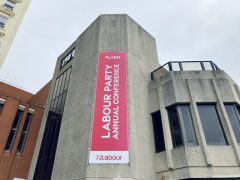 News
The results of the priorities ballot – which gave local party delegates the power to choose six top…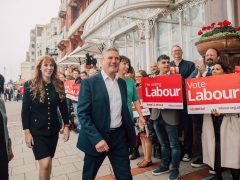 News
Keir Starmer's Labour Party is on track to secure a 56-seat majority in the House of Commons, exclusive…