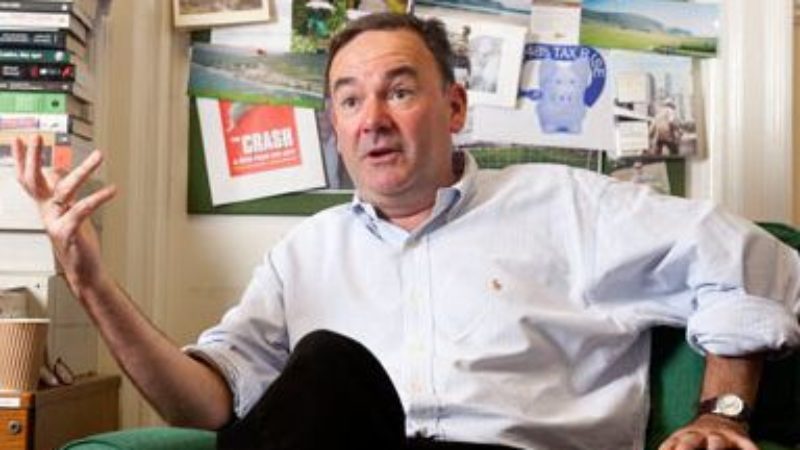 In his Hugo Young lecture earlier this week, Ed Miliband set out a vision for a Labour government that challenges unaccountable power and champions people powered public services. In a speech to the New Local Government Network today, Jon Cruddas builds on that vision with a series of principles for reforming the state, the market and society that, if realised, could lead to the biggest transformation of government since the creation of the welfare state in 1945.
The Tories in government may have failed on their own terms to eliminate the deficit by 2015, but they have been successful in fundamentally changing the size and function of the state. By the end of this Parliament, local government budgets will have been reduced by an average of 40%, with Labour groups like mine contemplating what deeper cuts will mean after this May's local elections. Never ones to let a good crisis go to waste, the Tories have used the economic backdrop as a smokescreen to strip back the state. And while they speak the language of localism, in reality Cameron has led a centralising goverment, devolving decisions only when they involve a passing the buck for budget cut onto someone else.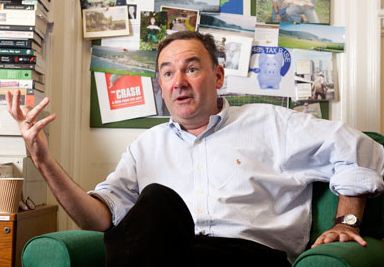 Jon Cruddas' speech argues for radical reform out of choice as much as necessity, centred around the five key organising principles of the Labour policy review: transformation, devolution, prevention, collaboration and citizenship and contribution. While much of the detail is still to follow, the extent to which Cruddas draws on examples from Labour in local government suggests that Miliband and Cruddas are sincere about devolving power.
On economic and social transformation, Labour have already committed to a smarter state that supports growth through initiatives like the state investment bank, regional banks, reform of vocational education and supporting social development through new childcare support. In addition to devolving power to cities, Cruddas says that a Labour government will align funding for skills, infrastructure and economic development. Newcastle City Council showed how this approach can deliver through its Accelerated Development Zone, using business rates to generate £90m worth of investment and 13,000 jobs over the next 25 years.
Devolving power isn't just about institutions, it's about people. Co-operative councils have been showing how devolving power and budgets to people and communities can deliver better outcomes. In Lambeth, the youth co-operative is giving young people real decision making powers and budgets to commission the services they want. In Oldham, Jim McMahon is pioneering the use of open data, giving people the chance to openly rate their residential care homes and paying premiums to the best.
On prevention, Ed Balls' zero-based budget review is looking at how the state can shift spending away from tackling symptoms to addressing causes of complex social problems. Cruddas points to authorities like Nottingham and Greenwich to show how spending money on prevention locally can deliver better results.
Local authorities should also welcome Cruddas' emphasis on collaboration – specifically the intention to pool budgets and allocate funding on a longer-term basis. There are currently 35 different national schemes seeking to address youth unemployment, funded by eight different national departments, costing £15bilion with little to show for it.
Finally, Labour is fast-developing a vision for people-powered public services that are founded on citizenship and co-production of services, rather than the aggressive consumerism of public service reform under successive governments. Citizens will have greater power through access to open data and new technology to demand higher standard in public services, but Labour will involve them in actively shaping personalised services. Liz Kendall has put strong relationships at the centre of her work on reforming social care so that older people are genuine partners in the design of their care.
The scale of the challenge facing the next Labour government requires a radical response. The work that Jon Cruddas has undertaken so far and the speech delivered by Ed Miliband this week shows that the Labour Party is up to the intellectual challenge. The challenge now is to turn this radical vision into policies that can be easily understood by the electorate and a plan for how this transformation will be delivered.
Wes Streeting is Parliamentary Candidate for Ilford North and Deputy Leader of the Labour Group in the London Borough of Redbridge
More from LabourList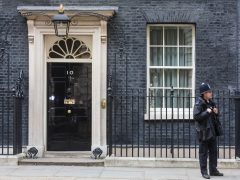 Comment
Low-paid cleaners in East London came together in 2001 with their churches, mosques and community institutions and began…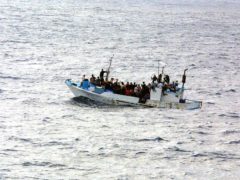 News
Civil service union leader Mark Serwotka has said union members are "sick of clearing up the mess" caused…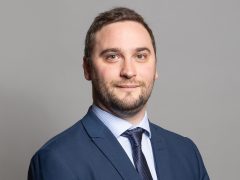 News
Former Conservative MP Christian Wakeford, who defected from the Tory Party earlier this year, has joined Labour's frontbench…