Tonight Ed Miliband will be giving the Hugo Young lecture at the Guardian's London HQ. Mark Ferguson has highlighted some of the key messages from the speech, but here are some of the early extracts that have been released in advance:
Moving away from centralised control towards "people-powered public services":
"The time demands a new culture in our public services. Not old-style, top-down central control, with users as passive recipients of services. Nor a market-based individualism which says the answer is to transplant the principles of the private sector lock, stock and barrel into the public sector. Instead, we need a new culture of people-powered public services. We should always be seeking to put more power in the hands of patients, parents and all the users of services. Giving them voice as well as choice."
Miliband wants to tackle the "unresponsive state" in the same way he's sought to tackle the private sector:
"I get as many people coming to me frustrated by the unresponsive state as the untamed market. And the causes of the frustrations are often the same in the private and public sector: unaccountable power with the individual feeling left powerless to act. So just as it is One Nation Labour's cause to tackle unaccountable power in the private sector, so too in the public sector."
He'll argue that a devolved approach allows Labour to do "more with less":
"Clearly the next Labour government will face massive fiscal challenges, including having to cut spending. That is why it is all the more necessary to get every pound of value out of services. And show we can do more with less including by doing things in a new way."
"Information is power":
"From schools to the NHS to local government, there is an extraordinary amount of information about users of public services. But the working assumption is still that the people only get access to it when the professionals say it is OK or when people make a legal request for it.
"Information is power. Because if we care about unequal power, we should care about unequal access to information. We should move to an assumption that people get access to the information on them unless there is a very good reason for them not to. That must include the right to access your own health records, swiftly and effectively"
Connecting public service users:
"Nothing makes people feel that they have less power than having to stand on their own: confronted with a vast and complex world of services that they can't make sense of or options they don't understand.
"No user of public services should be left as an isolated individual, but should be able to link up with others in the same situation as themselves."
Greater local decision making and empowering parents:
"Every user of a public service has something to contribute and the presumption should be that decisions should be made by users and public servants together. Having promised to share power, this government has actually centralised power in Whitehall and is attempting to run 1,000s of schools from there.
"That doesn't work. And as a result some schools have been left to fail without intervention. Just last week we saw the Al-Madinah Free School in Derby close, because its failings were spotted far too late. We need greater local accountability for our schools. And in the coming months, David Blunkett will be making recommendations to us about how to do this.
"As part of that plan, we must also empower parents. They should not have to wait for somebody in Whitehall to intervene if they have serious concerns about how their school is doing, whether it is a free school, academy or local authority school. But too often they do. In all schools, there should be a parental right to "call in" intervention. This would happen when a significant number of parents come together and call for immediate action on standards."
"Devolving power down":
"Wherever possible, it is right to devolve power down. Because the centralized state cannot from Whitehall diagnose and solve every local problem. By hoarding power and decision-making at the centre, we end up with duplication and waste in public services – and fail to serve the people.
"That is why the next Labour manifesto will commit to a radical reshaping of services  so that local services can come together and make the decisions that matter to their own communities.
"Driving innovation by rethinking services on the basis of the places they serve not the silos people work in. Social care, crime and justice, and the how we engage with the small number of families that receive literally hundreds of interventions from public services but too often don't get to the heart of the problems they face."
We'll also post the full speech when it's released this evening.
More from LabourList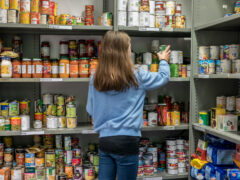 Comment
Next year there will be an election and Labour stands poised to take power. Unlike the late 1990's,…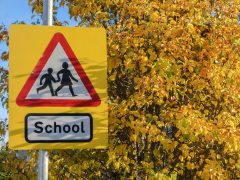 Comment
Unlike 1997, education is not going to be a top tier issue at the next election. That will…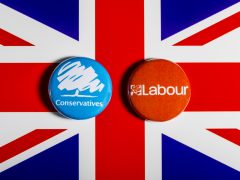 Columnist
If you listen to some commentators, you'd think Labour are now destined to be the largest party in…