I'm a Londoner, born and bred.  But part of my heart will forever be in Manchester.  It was my first home away from home when I left Streatham to go to university. Now the example of Greater Manchester is inspiring a new enthusiasm amongst policy makers in Westminster for a renaissance of our great cities.
There we can see what is possible when 10 local authorities work together. Labour-led councils have led the way in driving this cooperation, which – moulded, tested and strengthened over a couple of decades of joint working – is a shining example to other cities around the country of the benefits of common working towards shared goals.  In Greater Manchester we have shown what is possible, even within the UK's centralised political economy.
The return of our economy to growth is welcome after three wasted years.  But it has brought into much clearer focus the long-term economic challenges our nation faces.  Business investment remains weak, our export performance is dire, and productivity has fallen below our major competitors.  For most of the last four years wages have risen more slowly than prices, squeezing household incomes and creating a cost-of-living crisis.  The growth we have seen remains as unbalanced as ever – the Centre for Cities recent report showed that eight of in 10 new private sector jobs created since 2010 have been in London.
Returning to business as usual cannot be good enough.  To grow our way out of the cost-of-living crisis towards more sustainable, balanced and inclusive growth requires fundamental change.  We need a banking system that works for the real economy.  We need an energy market that offers consumers a fair deal.  And we need an economy creating more, well paying jobs in every part of the country.
But here lies the hope.  It is not difficult to see where improvements can come from in our national economic story.  If British business engaged employees at a level equivalent to our main competitors, where employees are involved in company decision-making processes and as a result have a greater stake in success, this could be worth an additional £26bn to our economy each year according to the business-led Engage for Success organisation.
If we set clear direction for our economy, and if we combine stronger market competition with new means for firms to collaborate away from the market on skills, technology and supply-chain development, we can support more of our strong sectors to become world class.  If we remove barriers to entrepreneurship we can allow more people to become masters of their own destiny, because no class or group has a monopoly on good ideas.
Moreover if we could support our cities beyond London to perform at the level of their German equivalents this would give a significant boost to our economy.  In Germany, all eight of the biggest cities outside Berlin outperform per-capita GDP, whereas in the equivalent eight cities in Britain only Bristol does.
Some of this change requires a stronger centre, to set a clear direction and to hold that direction for the long term.  But some of it requires the centre letting go.  We have seen a drift towards greater autonomy for cities, with the Government's City Deals building on earlier initiatives from Labour in the same direction.  But if we want truly to liberate our cities so that they can fulfil their economic potential, we have to go faster and we have to go further. That is why Labour has committed to implementing a network of regional banks, to work with the British Investment Bank to tackle the lack of access to finance and drive innovation and growth outside London and the southeast. Lord Adonis' review is due to report later this year on how we can drive growth across the UK.
We must not repeat the mistakes of this Government by tearing up Local Enterprise Partnerships as they did the Regional Development Agencies. The Tory-led government said they said they would devolve radically but in practice this hasn't happened – Local Enterprise Partnerships still don't have access to the budgets and powers they need to drive local growth and concerns remain on their lack of accountability and whether they represent the diversity of the business community.
So we must find new ways of embedding the voice of business that LEPs represent into the democratic structures of combined authorities to get the best of both.  Here the politics pulls in the same direction as the economics: giving power back to our cities will be good for our economy, but putting real decision making power closer to the people will be good for our democracy too.
Chuka Umunna is Shadow Secretary of State for Business, Innovation and Skills and MP for Streatham. 
Today is "Cities Day" on LabourList in association with centre for Cities. Ahead of the General Election, Centre for Cities is asking all parties to Think Cities. To read, listen and watch contributions from some of the UK's leading city thinkers, politicians and practitioners visit www.thinkcities.org.uk
More from LabourList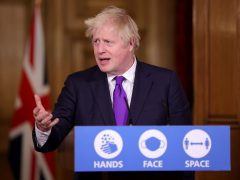 News
Labour has declared that Boris Johnson is "taking the public for fools" and warned that the Downing Street…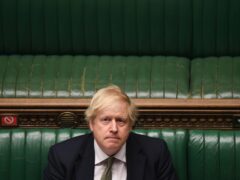 Comment
The leaked clip of Downing Street staff joking about a rule-breaking Christmas party dominated PMQs today as expected.…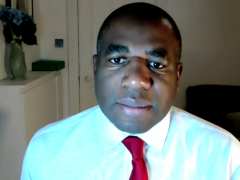 News
David Lammy has called on Boris Johnson to apologise and explain what happened after leaked footage revealed political…