Not long after he became Prime Minister, Gordon Brown faced a key test of his leadership in 2007: a by-election in Southall was called after the death of Piara Khabra MP. What happened next was nothing short of localised pandemonium. As a war-of-words broke out between potential candidates, Brown sent in aides to ensure there wouldn't be any trouble.
It only antagonised people more. A locally supported plan for an all-women-shortlist was abruptly dropped. The leading candidate – a young Asian woman by the name of Sonika Nirwal, also leader of the Labour group in Ealing – was excluded from the shortlist. Another councillor, who wanted Southall to be represented by a turbaned Sikh, was also denied the shortlist and defected to the Tories with four others in fury. The NEC came up with a shortlist of only two candidates – one of whom was almost unknown. The candidate had already been decided; Nirwal stepped down from Ealing a year later.
Ed Miliband has the right to feel smug about gender representation within the Labour party, at least when compared to the others, but he doesn't when it comes to race. As one senior member in the party (of Asian origin) told me recently, "there is a deafening silence within the party" on the issue.
Southall is by no means the only example. At the Feltham and Heston by-election in 2011, the short-list included one councillor who was neither from the local constituency, nor knew much about the local party, nor very good at speaking English. Members asked at the hustings why more qualified councillors from the area were excluded. Thankfully he was laughed out and Seema Malhotra was selected (I would have been happy with Kamaljeet Jandu too).
Such is the abysmal state of politics in Asian-dominated areas that many young British Asians (including myself) would rather chew our arms off than stand for public office those areas. The ones who do face additional hurdles: both PPCs Tulip Siddiq and Uma Kumaran have faced absurd criticism relating to their countries of origin. The latter has even had to deal with a whispering campaign because she's unmarried.
In many ways this is a generational problem. The Labour Party has been used to outsourcing 'ethnic issues' to non-white candidates who brought in the votes in return for complete freedom. But that generation ended up creating their own fiefdoms and the rot has become too embedded.
The party is still hanging out with the "bhangra and garland brigade," as one Asian candidate described it, while the younger generation has moved on. More than once I've heard from young, successful Asians that Labour's patronising attitude is worse than the racism they have to tolerate within the Conservative party. "At least the Tories don't pretend you're one of them", said one turbaned Sikh to me years ago.
Keith Vaz MP epitomises this rot. There isn't an Asian issue in the UK he doesn't want to get involved in, nor an Asian celebrity he doesn't want to be pictured with. By using BAME Labour as his vehicle, Vaz has a seat on the NEC and a hand in most selections that involve Asian candidates. He is the ultimate self-styled 'community leader' who wants to represent them all. He is the face of the "garland brigade" and the patronising 'diversity dinners'. The Labour leadership know the game Vaz is playing and yet they're either unwilling or too scared to challenge it.
This generational difference means that many young, aspiring people of ethnic minority backgrounds don't want to get involved in politics because they see the posionous politics in their area. This leaves self-appointed community leaders to continue wielding power and running local fiefdoms.
In turn, it means ethnic minorities are grossly under-represented in Parliament as a proportion of the public.
More importantly, it leaves behind issues important to the younger generation, for example: domestic violence, forced marriages, employment difficulties (especially among young black men and Bangladeshi women) and relations with the police forces. In many areas it are these middle-aged men who are complacent about stronger action on violence against women.
One prominent Asian PPC, under the condition of anonymity, told me: "We now have an entire generation born and bred here who don't think like their parents and grandparents, and actually want to see what the party will offer them".
The problem is, as many will openly admit, there is just "deafening silence". It's time the Labour leadership took more proactive steps to stop the rot or this British-bred generation of ethnic minorities will wonder why they should support Labour like their parents did.
More from LabourList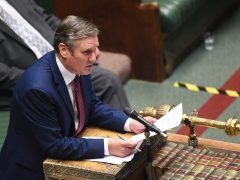 Comment
Below is the full text of the speech given by Labour leader Keir Starmer in response to the…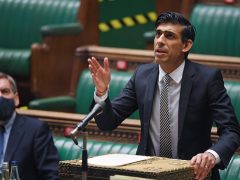 News
Keir Starmer has criticised the Budget today, saying it "barely mentioned inequality let alone tried to address it",…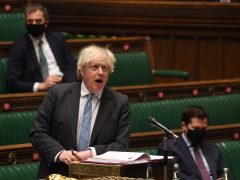 Comment
Keir Starmer and Boris Johnson faced off this afternoon ahead of the Budget. With the economic statement overshadowing…