As I rule I try to write about the Middle East only when necessary so as to avoid the black hole into which all online commentary about the that subject inevitably falls. But sometimes someone who should know better says something so completely wrong – and they have to be pulled up on it.
Here's what Labour MP Yasmin Qureshi said in a Westminster Hall debate:
"What has struck me in all this is that the state of Israel was founded because of what happened to the millions and millions of Jews who suffered genocide. Their properties, homes and land – everything – were taken away, and they were deprived of rights. Of course, many millions perished.
"It is quite strange that some of the people who are running the state of Israel seem to be quite complacent and happy to allow the same to happen in Gaza."
Now it seems very clear to me that the situation in Gaza, and the hardship faced by so many of those who live there, is harsh. The Palestinian people deserve the right to their own state, and have suffered incredibly for many decades. Cameron once called the Gaza Strip a "prison camp" – that seems an accurate description.
But to compare the treatment of people in Gaza to the holocaust is grotesque. Qureshi appears to be comparing the situation in Gaza with the mechanised and industrial extermination of an entire people. No-one who has seen the gas chambers and the ovens of Auschwitz could honestly make such a comparison. No-one who has any knowledge of the mechanical way in which Jews were rounded up, shipped off and murdered in the Holocaust could compare any other form of oppression or repression to that cold, calculated and brutal attempt at extermination.
I'm afraid that however strong your feelings are on the undoubted injustices that the people of Gaza have faced, they are not seeing anything comparable to the holocaust.
Yasmin Qureshi should apologise. And she must do it today.
Update: I've had a response from the party – and it's fair to say I'm not impressed. Here's what they've said:
"These remarks were taken completely out of context. Yasmin Qureshi was not equating events in Gaza with the Holocaust. As an MP who has visited Auschwitz and has campaigned all her life against racism and anti-Semitism she would not do so."
Except it's clear from reading the full quote of what Qureshi said (see above) and reading the whole Westminster Hall debate – which we've linked to – that Qureshi was making a comparison between the impact of the Holocaust and the situation in Gaza, whether that was her intention or not. Instead of trying to get her off the hook, the Labour Party should be telling Qureshi to apologise.
Update: Yasmin Qureshi has released a statement apologising for any offence caused by her remarks:
"The debate was about the plight of the Palestinian people and in no way did I mean to equate events in Gaza with the Holocaust. 
"I apologise for any offence caused.
"I am also personally hurt if people thought I meant this.
"As someone who has visited the crematoria and gas chambers of Auschwitz I know the Holocaust was the most brutal act of genocide of the 20th Century and no-one should seek to underestimate its impact."
Qureshi's apology should draw a line under this, and rightly so. If there was no intention to cause offence or equate events in Gaza with the Holocaust I am happy to accept that. But it's also a salutary reminder to MPs from all sides of the house – if you're talking about hugely emotive topics, be careful with your metaphors, and don't be sloppy with your language…
More from LabourList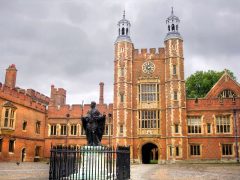 Daily email
No turn? Good morning. The i reported last night that Labour would ditch plans to remove charitable status from…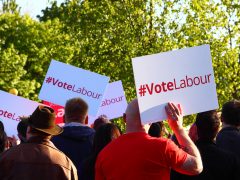 News
This year's Labour Party conference in Liverpool is one of the most hotly anticipated yet under Keir Starmer's…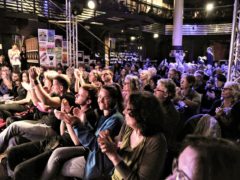 Comment
The rollback of Labour Party democracy continued this week with activists and unions now blocked from using conference…