Great changes have swept across society in the last few decades. We need to take stock and think deeply about the kind of country we aspire to become.
The character of our country is made great by its people, and the character of the people is shaped by our institutions and traditions. They define our common life together. For me that is the heart of One Nation and why politics today must be about national renewal.
There are two institutions that have helped shape my politics. The first is the British Army in which I had the honour to serve.
I joined up because like so many others I was proud to serve my country. A deep sense of patriotism motivated me, but so too did a sense of loyalty to those I led. Comradeship is a great British value. It is about empathy, trust, dedication, but above all about compassion for one's fellow man and woman. It forms in the first days of basic training, solidifies in times of hardship and peril, and goes on to enliven life as a veteran.
The second is the Labour Party because its traditions share the same sense of comradeship and contribution to country. Labour united working people and brought them to the common table and gave their interests representation in the government of our country.
The challenge before us is to bring a new vision of our collective future to our  traditions and great institutions and re-forge a politics of national renewal.
The Conservative Party cannot do this. I have respect for its One Nation tradition. But today, who do the Conservatives stand for? Not for the country that I know, which works best when it works together.
Cameron's Britain is a country divided by growing inequality. A few are showered with privilege without responsibility, while the majority of families are left to sink or swim. Hard work does not bring a fair reward. People do not feel in control of their lives. The government has stripped back the state, and given power to large firms like SERCO and G4S rather than to people and to the local places they live.
The Conservative Party once championed the middle class. It once stood for the virtues of thrift, public service and moral decency. But it has become a rootless,  shrill defender of market liberalism with David Cameron as its aimless leader.
The 1960s was a golden age as middle class jobs expanded and they were filled from below. In the 1980s the middle class closed ranks in a race to accumulate money and ever more expensive consumer goods. By the first decade of the new century our homes had been reduced to investment opportunities, our belief in solid finance had given way to growing levels of personal debt, professional duty was micro-managed by the state, and the security and thrift our parents put such store in had given way into living beyond our means.
And then it all collapsed around us. When the banks went down they took a way of life with them. All parties must accept their share of responsibility for where we are today.
Our children now face a very challenging future. There will be no return to high growth and cheap credit for them. There will be no easy routes into the professions or into the higher realm of income. Competition from home and abroad will be intense as the global higher educated middle class rapidly expands. Even with a good degree from a university  our children will be members of the squeezed middle: in debt, the property ladder beyond their dreams, and the prospect of having their own children an even greater financial challenge.
But there is a choice before us. Either look after no.1 and claw and scratch in one's own self-interest. Or re-awaken the belief that we are one country and build a brighter future together.
One Nation Labour is the only party that can bring together  conservative sentiment and radical reform and unite people across the country. Ed Miliband is transforming the Labour Party and renewing us as a party of family, work and place. Jon Cruddas is setting out our plans for a better Britain.
We will devolve power to help people to help themselves,  reform our institutions and devolve power and resources to our City regions to help deal with the causes of our economic problems. We will invest to prevent social problems, begin breaking down public service silos by pooling funds across local places.
We will create a more equal society for our children and teach them the virtue of character, helping them to develop resilience, good relationships, and wellbeing. We owe them that. We aim to win in 2015 and we will win for the whole country.
Dan Jarvis is the Labour MP for Barnsley Central and a Shadow Justice Minister
More from LabourList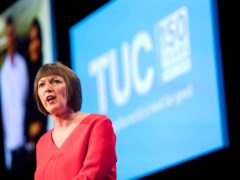 News
Frances O'Grady has a demanded a "pandemic-scale intervention" to combat spiralling energy bills after analysis revealed that annual…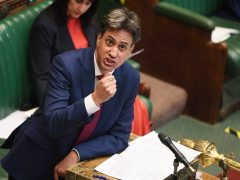 News
Ed Miliband has declared that the Conservatives are "missing in action" on the cost-of-living crisis after the government…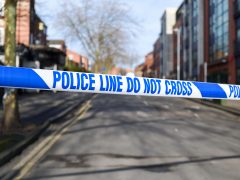 Comment
90 minutes into what felt like the millionth Tory leadership hustings, Rishi Sunak uttered the words of a…