Last Saturday I spent a great afternoon with 60+ Labour women from across Teesside, in Middlesbrough, at the first North-East Labour Women's Conference. It was a warm-up act for International Women's Day in a couple of weeks on March 8th, reflecting on how far we've come but also how fragile our rights and equality are.
For me, it was also an opportunity to reiterate the importance of getting women out to vote in the upcoming European elections, because these elections are being fought over the future of our rights and it's crucial that this message gets through to women voters.
The EU has been at the forefront of driving greater gender equality. Equal pay is a great example. While it was Dagenham's textile workers who fought initially to get the Equal Pay Act in 1970, it was the European Court of Justice that obliged the British government to amend the legislation to provide equal pay for work of equal value. Equal pay between men and women was in the Treaty of Rome from the 1950s, demonstrating the fear that men in Europe had about women undercutting them in the workplace in the post-war years.
Today, without intervention from the European Union we would not have: good parental leave rights (both for maternity and paternity leave); the pregnant workers directive which gives women the right to take time off work to attend medical appointments; equal treatment for part-time workers (the majority of whom are women); anti-discrimination legislation on employment, training and working conditions; sex discrimination rules which place the burden of proof on the defendant, amongst many others.
There is still a lot to do to ensure that these rules are effectively implemented. Our discussions in Middlesbrough focused on the disproportionate effect of the Coalition government's actions on women across my home region. Changes to benefits, violations of maternity rights and increasing use of zero hours contracts were repeatedly mentioned. Changes which have made many women poorer and less financially autonomous and secure, and have undermined gains in women's rights and equality.
Women still earn an average of 15% less than men in the UK. Inequality in working life leads to inequality in later life, with women's average personal pensions only 62% of the average for men and they make up the majority of pensioners living below the breadline. Government caps and cuts to benefits and tax credits, such as housing benefit and carers' allowance, are hitting women disproportionately harder with around three-quarters of the money being cut coming from women's pockets. In 2005, a landmark study by the Equal Opportunities Commission found that half of all pregnant women suffered a related disadvantage at work, and that each year 30,000 were forced out of their job. More recent studies have now put that figure at 60,000. In 2012, the Fawcett Society urged the government to recognise the cumulative impact of austerity on women's equality and to take steps to help stop the clock turning back. Their pleas fell on deaf ears.
By making it harder and more expensive for people to access Employment Tribunals and lodge benefit appeals, this Government are ultimately undermining the rule of law in this country, stripping rights in practice whilst maintaining them on the statute book. Nothing could be more cynical and they want to go further.
When Cameron talks about 'repatriating policies' from the EU, these rights are high on the Tory Party's list. My local Tory MEP and leader of the Tories in the EP, Martin Callanan, is much more candid than Cameron:
"One of the best ways for the EU to speed up growth is to … scrap the Working Time Directive, the Agency Workers Directive, the Pregnant Workers Directive and all of the other barriers to actually employing people if we really want to create jobs in Europe".
These rules aren't barriers to employment; they set standards for fairness at work. There are even more sinister moves underway, in October 2013, 4 Tory MEPs voted with the BNP in the European Parliament against a resolution supporting womens' sexual and reproductive health, aiming to send women's rights back 30 years.
Meanwhile, the 'Tories on speed' UKIP have made their opposition to anti-discrimination rules crystal clear and aim to scrap maternity rights. Farage might be trying to charm the Women's Hour audience, but their voting record and the constant on attacks on equality legislation show their real intentions.
European elections are often ignored by people. In 2009, we had the lowest turnout in Europe and my home region in the North-East had the lowest turnout in the country (26%).
This May, we need Labour women to turn out en masse in these elections to take up the legacy of Dagenham's women and say loudly to the Tories and UKIP: 'Our rights are not a luxury to be stripped away as belts are tightened'! Labour's leadership should make this the rallying call on March 8th in the countdown to those elections.
Judith Kirton-Darling is a Labour candidate for the European Parliament in the North East
More from LabourList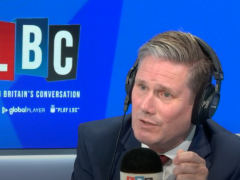 News
Keir Starmer has told an LBC caller who raised concerns over his recent comments on the Black Lives…
Daily email
Momentum is now chaired by a climate activist living in New York and a firefighter working for the…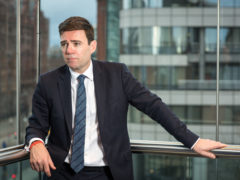 News
Andy Burnham has suggested that the government should consider introducing a universal basic income to "address health and…