02.33: Final note before I head off to bed – Mike Kane's speech (below) did at times veer a little towards the One Nation quoting speeches that I criticised earlier, but on the whole that was good – right to pay tribute to Paul Goggins, right to talk about his passion for the local area, right to mention the floods that dominate the news agenda and right to turn this on Cameron. Congratulations to Mike, Labour's newest MP.
Thanks for sticking with me tonight – and goodnight.
02.31: Here's the text of Mike Kane's victory speech:
Tonight the people of Wythenshawe and Sale East have sent a very clear message – they want a government will to stand up for us all – a One Nation Labour government.
It's a result which emphatically demonstrates that people here know the NHS is not safe in David Cameron's hands, and that we've had enough of his utterly out of touch government.
But tonight we are thinking of those across the country affected by storms, by flooding and by the dreadful weather which we also experienced in Manchester on Wednesday.
I will be an MP speaking out on the issues that matter to you:
Fighting for a fair deal for Wythenshawe A&E.
Exposing the cost-of-living crisis felt by families and pensioners across our area and beyond.
And on the unfair and disproportionate cuts to local services – Wythenshawe and Sale has said tonight: enough is enough.
This was the by-election nobody wanted.
My dear friend Paul Goggins achieved so much for the people of Wythenshawe and Sale East, and their love and respect for him will be one of my abiding memories of the campaign.
Paul's legacy is matched by the legacy of my mentor and my inspiration Alf Morris, who championed the rights of the chronically sick and disabled.
To be returned as MP for the area both Alf and Paul served so well, the constituency in which I've lived all my life, is a humbling moment for me.
My message to you tonight, whether you voted for me, for one of my opponents, or you didn't vote at all, is that I will represent everyone in this constituency and I will be your voice in Westminster.
Almost 200 years ago Benjamin Disraeli stood on a spot across the road from here and spoke of One Nation – and he said "What Manchester does today, the world does tomorrow".
Well, Manchester has rejected David Cameron today…and the rest of Britain will tomorrow.
Today's Tories have abandoned Disraeli's principles.
It's the same old Tory attitude of "them and us" , and people here are sick of their constant attempts to divide our communities.
But as Ed Miliband told Wythenshawe when he came here during the campaign: we are a party for everybody – uniting communities, building on the best of Britain … not pandering to the worst.
That's what One Nation Labour is all about.
I want to thank the returning officer, Sir Howard Bernstein, the staff and the police who have all worked hard at the count tonight.
And thank you to my opponents for what has been predominantly a robust but fair contest … I wish them a safe journey home.
I'd like to thank my agent and all those who have worked so hard on my campaign, so often battling the elements…
And I want to pay special tribute to my wife Sandra who has been at my side all the way and without whom I wouldn't be here tonight.
But most of all I'd like to thank the people of Wythenshawe and Sale East.
They have rejected the failed policies of the out-of-touch Tories…
They have rejected the isolationism and scaremongering of UKIP.
Labour is proud of Wythenshawe and Sale, and this is the place I am proud to call my home.
Today the people have said loud and clear: Labour is on your side.
Thank you.
02.30: The long awaited result:
Labour – 13268
UKIP – 4301
Conservatives – 3479
Lib Dems – 1176
Green – 748
BNP – 708
Monster Raving Loony Party – 288
55% of the vote for Labour, 11% to Labour. Tories third. Lib Dems lose deposit…
02.23: Sources in the room seem to be suggesting that the Lib Dems are losing votes, not gaining them, as they desperately try to save their deposit. Farcical.
02.19: ABSOLUTE DESPERATION STATIONS FROM THE LIB DEMS. They're 20 votes short of saving a deposit. So here's a photo of some people trying to find those 20 votes to save their utter humiliation (via @tobyperkinsmp):
02.13: Anyone who has ever done a big count knows the "bundle count" is close enough to the final result. Graham Jones MP has just tweeted what looks like the bundle count, so the result will be very close to this:
Lab 13,200
UKIP 4300
Tory 3500
Lib Dem 1200
BNP 800
Green 700
That would put Labour pretty much bang on 55%.
02.08: Back to Wythenshawe then. If the Lib Dems are only getting around 5% of the vote that's extremely poor – they were a good third in this seat (22%) just 4 years ago.
02.06: So good news in Wythenshawe tonight, but bad news in Birmingham, where the Tories have made a gain from Labour in a council seat. That's not good at all…
02.04: RECOUNT. It seems that there's going to be a RECOUNT. And it's the Lib Dems – trying to save their deposit – who have called for it. I despair. And I really could do with a nap.
02.01: Are we there yet? What we can be sure of is – Labour has won by a huge margin, UKIP have come second and the Lib Dems are scrapping to save their deposit.
01.41: If I find that I've been kept up late because the Lib Dems were calling for a recount to save £500 I will be less than happy…but if they have a recount and still lose their deposit their crushing embarrassment and humiliation will be doubled.
01.36: As we head towards the result, will you indulge me in a brief whinge/word of warning? I've watched so many Labour MPs get elected at by-elections, and all too often their speeches are so obviously formulaic they sound like they've been cut and pasted together from Labour Party press releases. They don't sound authentic. More speeches that sound like exciting new MPs getting their teeth into their new job please. Go on Mike…
01.34: THIS IS NOT A DRILL – MPs at the count say the result will be out in the next half an hour. Go and get a cup of tea and pop yourself in front of the telly…
01.25: Farage coming across as a bit of a sore loser on TV. Maybe today isn't going as well as they thought it would. He'll be cheered by the sign off from Sky News's Jon Craig though – he just referred to Labour, Tories and UKIP as "the three main parties". You can hear Lib Dem hearts breaking…
01.19: Farage is on Sky News whinging that the election is unfair. He's receiving a death stare from Lucy Powell MP:
01.14: Oh look who has arrived. I thought Farage might give tonight a miss, but this is a man who has never knowingly avoided having his photo taken. Sadly he's left his novelty waders at yellow trousers at home (again via @VMcAVSKY):
01.11: Eyelids held open with cocktail sticks – but it's not over yet. I'd happily organise a whip round to pay the Lib Dem deposit so we can end early though. But if the yellows do lose their deposit, that'll be their EIGHTH lost deposit since 2010
01.06: Here's Mike Kane arriving at the count (via @VMcAVSKY):
01.04: Labour believe that the Lib Dems are on 4.99% of the vote at present. That means they'd lose their deposit. Bur guess what, the yellows may try to prolong the process by calling for a deposit to save their dignity deposit.
01.02: Senior Labour strategist reliably informs me "Labour to win by 30%"
01.01: Seemingly Mike Kane – Community Organiser, PPC, Flautist and next MP for Wythenshawe and Sale East – has arrived in the building.
00.46: Here's the precise numbers on turnout – 28.24% total turnout. 10,141 postal vote. 13,883 on the day. Total 24,024 voted.
00.41: Ok, so it seems turnout is 28%. That's the 10,000+ postal votes plus 13,000+ votes on the day. Not a great turnout – but far higher than the 18% in nearby Manchester Central in 2012. That means 40% (ish) of ballot papers were postal votes…
00.37: UKIP not having the night they hoped for? Tories suggesting the Kippers are off home…
00.32: We hate to repeat ourselves, but turnout won't be anywhere near 20% – not when overall turnout was 14% BEFORE polls even opened today.
00.26: Another photo – remember that Monster Raving Loony hat collection I mentioned earlier. Here it is (courtesy of  @JenWilliamsMEN). The candidate – if that's the word – is the chap wearing a hat straight from the set of "It ain't half hot mum":
00.20: Time for some photos – first up, courtesy of @jonparkerlee, is this:
00.05: Oh – and Happy Valentine's Day. What are we doing watching by-election results – or pre-results – on Valentine's Day? Don't ask yourself that, then I don't have to either…
00.01: To put turnout into context, overall turnout was 14% today before a single person entered a polling station, thanks to postal votes.
23.44: What, you want more news? Well I don't have any yet – so here's a biscuit with Mike4WSE stamped on it…
23.41: As for turnout – looks like being north of 30% – boosted by a good turnout for postal votes.
23.38: A well placed Labour source tells me that my rep diction of 60% is probably hopelessly optimistic. 50%+, I'm now hearing, would be a good result. So I'm now saying 50% for Labour. Call it a u-turn, call it a row-back. I can take it… However, caveat time – Labour got 44% in 2010, so 50% would still be an improvement.
23.30: So the latest from the Labour camp is that Mike Kane is well ahead. UKIP are looking like they'll make second – and the Lib Dems are on less than 5% – which of course is deposit loss territory.
23.17: So the Monster Raving Loony Party candidate has arrived at the count. His name is Captain Chaplington-Smythe and his headwear is outrageous…
23.09: Interesting rumours from the count via MEN's Deborah Linton, who reports that:
Turnout could be lower than 20% (record low for a by-election was in nearby Manchester Central recently – a lowly 18%)
Labour seem to be predicting a vote of around 50% (I think that's lowballing a tad)
UKIP expecting 25% (I think that's optimistic for them)
22.59: SEAT FACTS: The Wythenshawe and Sale East seat is largely made up of the old Manchester Wythenshawe seat that was abolished in 1997. That seat has been Labour since the 1950s. However the Sale bit of the seat came from the old Altrincham seat – that was a Tory seat before it became part of the "new" seat in 1997.
22.51: You're probably wondering who all of the candidates in today's election are, right? Well we're definitely not playing for time because nothing has happened yet – so here's that candidate list:
John Bickley (UK Independence Party)
The Rev Daniel Critchlow (Conservative)
Capt Chaplington-Smythe (Monster Raving Loony Party)
Mary Di Mauro (Liberal Democrat)
Michael Kane (Labour)
Eddy O'Sullivan (British National Party)
Nigel Woodcock (Green Party)
22.49: If – and it's still an if – the Lib Dems lost their deposit, a penny for the thoughts of Manchester Withington's Lib Dem MP John Leech. His majority is only 1,894…
22.47: Much of the focus tonight is likely to be on "the race for second place" between the Tories and UKIP. We are pretty sure UKIP will squeeze out the Tories there. But what of Britain's poor unloved 4th party? Could the Lib Dems lose ANOTHER deposit? It is beginning to look that way…
22.46: The BBC are saying the result will be at 2am. We're going to say it'll be at 1.30am. Because we're contrary like that, and because we think it won't take that long on a low(isn) turnout).
22.37: Ok, so here comes the public service bit (for those of you who haven't been involved in a count before).  People are often confused or even suspicious as to why political parties are able to guess with some accuracy what the result is before the votes are counted and the result is announced. How is that done? Well that's thanks to sampling. Get people to look at a small representative selection of the votes being opened/counted and you can have a decent idea (within reason) of what the result will be. EXCEPT – tonight it seems that a cordon has been erected around the counting stations and only official "counting agents" are allowed to get close to the ballot papers. That's not out of the ordinary, but it makes sampling harder. So it's possible that any guesstimations will be less accurate – and later – than usual. Clear as mud, right?
22.31: So we now have a steer on when the result might be coming. If you were hoping for an early night, grab yourself another cup of tea or suitably strong beverage. The ballot boxes are yet to arrive at the count, and postal votes will be opened first. Seemingly Labour Party staff on site think tonight could be a long one, which is a shame – as I'd hoped this might be one of those by-electionc where we're all heading to bed by 1am…
22.26: Ladies and Gentlemen – the first solid date of the night. Of 17,900 postal votes distributed, over 10,000 had been delivered this morning (a turnout of around 60%). Labour insiders suggest that UKIP have done a great job of talking Labour up and themselves down, but Labour's postal vote operation will be far superior to UKIP's – and Farage knows it. Looks good for Labour at this early stage.
22.20: What's remarkable about these liveblogs is how many of you join in early on when there's very little news about. So thank you. We'll have details soon, but for now – here's once of Labour's most recent leaflets in the constituency, so you can see what messages the party has been using to counter UKIP:
22.15: That said (22.05) the assumption is that Mike Kane will safely hold the seat for Labour tonight. A short campaign means that Labour's inbuilt advantage in the seat should remain intact. Those who have campaigned in the seat are bullish about our chances. I'm going to stick my neck out and say anything under 60% would be a surprise at this stage for Labour…
22.05: So several people who I spoke to today were surprised that I'd be doing the liveblog tonight. They assumed that because Wythenshawe and Sale East is looking like a strong win for Labour that we'd overlook the by-election liveblog, go to bed and wake up for the results in the morning. We won't be doing that for two reasons. 1) What is a by-election without a liveblog? We were never going to win Eastleigh, but that was perhaps our most widely read liveblog of the lot. And 2) The last time someone told me a by-election was safe as houses we had Bradford West, so forgive me if I want to see Mike Kane win with my own eyes…
22.00: Welcome back, liveblog lovers. It's been a while since we've done a by-election liveblog. There was a local election liveblog back in May. There was a reshuffle liveblog back in in October. But you'd have to go back a year to the Eastleigh by-election for our last night of by-election mayhem/madness/obsession. Hello to liveblog newcomers and old-hands alike. I'll be here to take you through from….NOW..which marks the close of polls, until the result is announce (presumably in the early hours of Friday morning. If you want to get in touch, tweet either at the LabourList account (@labourlist) or at me personally (@markfergusonuk) and I'll do my best to include some of your contributions as the night goes on. Stay tuned…
More from LabourList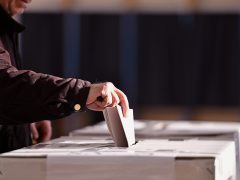 Comment
This year's Labour conference is designed to be an upbeat and inspiring affair: the final battery charge for…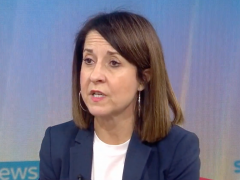 Daily email
Workers vs shirkers, drivers vs eco-zealots Fresh from dusting off their spades to dig out battle lines over…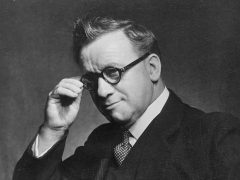 Comment
Imagine waiting for a bus at Marble Arch on a hot summer evening in London in 1921. There…