1)    Join LWN
2)    Audit your echo chamber
3)    Consult a binder full of women
4)    Immerse yourself in women's rhetoric
5)    Meet the powerful pioneers
6)    Watch Made in Dagenham
7)    Join the movement for girls' education
8)    Lean In
9)    Get to grips with what Britain thinks
10) Support the tall poppies
I'm so old school I still have a paper diary. In it the makers have marked the Spring Equinox, the Winter Solstice and even the anniversary of the accession of HM the Queen, but there's no big black ring around March 8th. If you want to mark International Women's Day you won't get much direction from Paperchase, but thankfully LabourList is here to help.
The first thing you should do is both simple and cheap. The Observer recently reported that the Labour Party is currently on track to elect women MPs in record numbers. Many of those PPCs are graduates of the intensive training programme of Labour Women's Network and many more have benefited from our advocacy for and defence of All Women Shortlists. The fight to change the face of British politics is slowly being won, but it needs all of us to do a little bit so please join LWN today (you're welcome too fellas – there's a supporters category for men).
While you're online you might want to audit how you are using your power of amplification. I have argued before that if we all spent as much time taking practical steps to promote Labour diversity as we do complaining about the lack of it, the problem would have been fixed by now. Here's something simple we can all do for starters: Twee-Q will help you work out whether the people you are helping to make their name are as diverse as you think. Then take a look at the last few political magazines you read, emails you were sent or events you were invited to – are there as many women as men? Are the women given the same profile and priority as the men? If not point it out (@wherethewomen and @panelwatch are here to help) – and encourage editors and organisers to consult this binder full of women when hunting for female expertise.
If all this sounds like a lot of hard work, reward yourself with some political inspiration. The Centre for Women and Democracy has compiled a list of women's political speeches, Makers.com has an amazing online archive of interviews with some of the world's most powerful and pioneering women and Made in Dagenham will strengthen the spine for our ongoing fight for equal pay. If you want to focus more on the international side of International Women's Day, start by getting hold of Girl Rising. You can see the trailer here and support the drive to educate girls here.
There's a ton of practical advice for increasing women's professional power to be found in Lean In but if you want a more understated British version I can't recommend Mrs Moneypenny's Careers Advice for Ambitious Women highly enough for both women at work and the men who support and manage them.  If you're more interested in increasing women's political power it'll help to understand the punters (via Deborah Mattinson's Talking to a Brick Wall) and life in the parliamentary party (which Oona King describes in unflinching detail in House Music).
Perhaps the strongest lesson to emerge from the Oona King diaries is the toll a political life takes on a personal one. On top of the ludicrous working hours and the pressure of case-work, female politicians also have to contend with highly personalised (and often aggressively sexualised) abuse simply for having the audacity to stand.  At LWN conference two years ago Fiona Mactaggart gave us some advice I'll never forget: "if you see a tall poppy getting cut down, support her so she'll grow again. Text, call, tweet – just let her know you noticed and you're willing her on".  So if you only do one of these 10 things this International Women's Day, make it this one: find a Labour woman you admire and let her know you've got her back.
Kirsty McNeill is a former Downing Street adviser and a strategy consultant for campaigning organisations. She tweets @kirstyjmcneill.
More from LabourList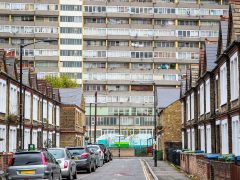 Comment
Whilst there has been much talk about the 'cost-of-living crisis' one of its key components, rent, has yet…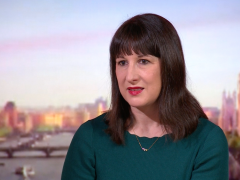 News
Rachel Reeves has warned that "people are worried sick about how they'll pay their bills and do their…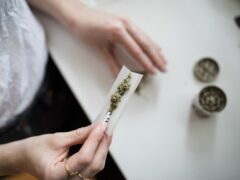 Comment
Drug death figures for 2021 released by the Office for National Statistics last week make for grim reading.…