Tomorrow we celebrate the first same-sex marriages to be held in the UK. It will be the culmination of a long process in which the Labour Party played a very significant part. Labour's record on equality for LGBT people has made a big difference to so many and this landmark legislation recognising same sex marriage is to be immensely welcome.
However, as we celebrate this welcome success, we should also remember that not all LGBT people are benefiting equally from the new legislation.
The Gender Recognition Act 2004 required trans people who were married to divorce or annul their marriage in order for them to be issued with their Gender Recognition Certificate. This is no longer necessary but under the same-sex marriage legislation a new injustice has been introduced – the so-called "spousal veto" which effectively grants the wife or husband of someone who wishes to change their gender a veto over their legal transition. So someone who is already married and realises they are transgender can have their legal change of gender blocked by their husband or wife, if he or she wishes.
This is not going to be a problem if the spouse is happy with their transition and wants to stay married, however this happens very rarely. Usually changing one's gender results in the break-up of the marriage, and the "spousal veto" means that the other partner has now been given a hefty bargaining chip in divorce negotiations, meaning they can effectively hold their former partner to ransom over legal change in gender until they are divorced. This will significantly disadvantage Trans people who need to transition after they have been married.
This is not the only problem in relation to equal marriage. All trans individuals are required to declare their trans history to any potential partner before marriage or civil partnership. No one else is forced to declare their history, while trans people are. This unfairly singles out Trans people.
These requirements have not been copied by the Scottish Parliament who took an important step towards equality for transgender people by removing the spousal veto on gender recognition from their equal marriage bill.
As we celebrate equal marriage tomorrow, we musn't forget there is more still to do. We must now look to take the first available opportunity to undertake law reform which strengthens the legal rights of Trans people in England and Wales including the repeal of the spousal veto.
When we have achieved this we will be able to say we have truly achieved equality in marriage for all LGBT people.
Baroness Joyce Gould is a Labour member of the House of Lords
More from LabourList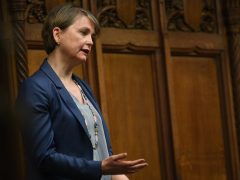 News
Yvette Cooper has become Shadow Home Secretary, Wes Streeting is the new Shadow Health Secretary and Jonathan Reynolds…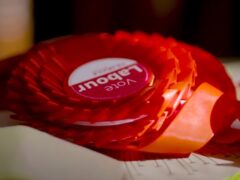 Comment
Membership of the Labour Party matters. At its best, it brings activists identity, community, fulfilment and friendship. But…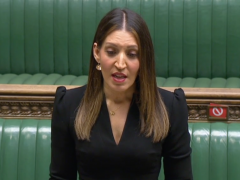 News
The spread of the Omicron variant in the UK is a "reminder that no one is safe until…