The sum of things Benn did, thought, achieved and changed can't be summed up in a single piece of writing, so it's foolish even to try. His uncut diaries were 16 million words. He was a minister, and was a firebrand backbencher. He united and he divided. He was an outrider and he was a supporter. He was a technocrat and he was ideologue. He was a hereditary peer and he was one of the most powerful opponents of entrenched privilege.
Trying to write about Benn, his complexity and his multitudes is like writing about the sun when you're used to writing about lightbulbs. Benn was powerful, passionate, bright. By contrast other politicians can seem artificial. Tinny. Small.
The smallness of our politics, and how Benn threw that into repose, was referred to by Ed Miliband this morning, who said:
"In a world of politics that is often too small, he thought big about our country and our world"
Miliband, who knew Benn since childhood, will surely dwell today on the size of our politics and what Benn teaches us about the importance of conviction and scope.
It's clear that Benn inspired Miliband. And yet Benn's enduring legacy could be how his conviction and passion has inspired generations of activists. He managed to leave Parliament and yet become a bigger political figure for it. In his latter years he inspired a new generation. He certainly inspired me.
I first heard Benn speak in Newcastle over a decade ago as a student. One of my sixth form politics teachers – Mr Dabb – organised a trip for a dozen or so of us to go and hear "Wedgie" speak at Newcastle's Theatre Royal now that he had left Parliament to "spend more time on politics" as he so memorably put it. To this day it's still the best political event I've ever been to. Benn's passion sucked in the attention of hundreds of people towards an old man, sitting on a stage, smoking a pipe and drinking a flask of tea. It was mesmerising. I've seen him speak a handful of times since – at the Cambridge Union, at a community centre in Archway to launch his close friend Jeremy Corbyn's election campaign, at demos and marches and protests – he was consistently spellbinding, but nothing quite matched that first sighting in Newcastle.
It's not an exaggeration to say that watching Benn that evening changed me. It crystallised in me the idea that politics was something that you can and should do, not just something you should be interested in. That it wasn't just a matter of debate and reason, but of passion and conviction too.
Would I have been so inspired by and passionate about Benn and his work had I been involved in the Labour Party in the 1980s? I'm not so sure. I could never, for example, have taken any solace from the 1983 drubbing which Benn at times appeared to. For some his legacy was one of a party divided, but for me that never rang true. Benn was a Labour man to the end, something which cannot be said about all of his detractors. Yes, he could be divisive. He thought, not incorrectly, that you couldn't make an omelette without breaking a few eggs, but some will always believe that such egg breaking helped prolong the Thatcher era. But to blame Benn for such splits is to look at history through the wrong end of the telescope. Tony Benn didn't make the Labour Party divided, he exploited those divisions to advance what eh thought was the best course of action for the country. Like it or not, that's what conviction politicians do.
Years later, at a demonstration in London, I charged over to Benn to say hello. I'm not entirely sure why I did it. I didn't know him and he certainly didn't know me, although since I've discovered that this wasn't a rare phenomenon. Benn was constantly being approached by those he had inspired. I told him, as briefly as I could, how he had inspired me. He smiled and talked with me about the day's events. As I turned to leave, I noticed a small huddle of people behind me, all desperate to share a few moments with Benn as I just had. I struggle to think of more than a handful of other politicians who can expect to be treated likewise.
This morning I was lucky enough to be speaking at my old school. I had prepared notes about the current state of the Labour Party but I chucked them away and tried to talk about Tony Benn a little. The class I was speaking to had been to see Benn speak last year. I'm glad they had the chance to hear him speak. I hope they realise how lucky they were. I hope they were inspired too.
More from LabourList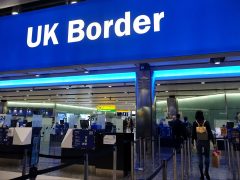 Columnist
Does Labour think that immigration to Britain should be lower? The party found the question hard to answer…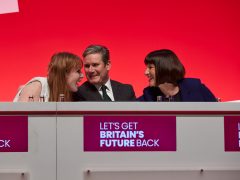 Columnist
The crisis in public services is visible to every British citizen. Waiting lists, crumbling buildings, exhausted staff. All…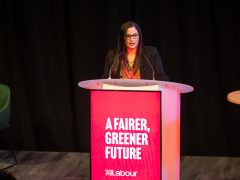 News
"If an election was called tomorrow, as a member of the national executive committee, I feel confident that…