It's not been a great week for Chris Grayling. With his ban on sending books to prisoners, he's provoked the ire of best-selling authors, campaigners, journalists and ordinary members of the public. Even Tory MPs are grumbling, with one of his own cabinet colleagues muttering that the Justice Secretary "wins the prize for the Government's least enlightened minister".
And I couldn't help but smile at Chris Grayling's defence, accusing his critics of "wilfully stoking up misconceptions". After all, it's not like his last 18 months in the role have been characterised by an almost daily dose of wilfully stoking up of misconceptions on probation, legal aid, the Human Rights Act, judges, judicial review, the European Court of Human Rights, the European Union and sentencing, is it? This really does smack of the pot calling the kettle black!
But there is a serious point at the heart of all this. For too long, prisons have been an expensive way to warehouse criminals. At £40,000 a year for most of the 86,000 prisoners, that's a lot of taxpayers' money. And for too many, being in and out of prison is an all too regular occurrence. Reducing crime, preventing further victims and stopping further waste of human talent requires a focus on rehabilitation.
This is no mean feat. The scale of the challenge is enormous. Prisons have become sinks for many of society's ills – mental illness, addiction, educational under-attainment. Half of those behind bars have the reading age of an 11 year old, a stark illustration of why literacy and reading in jails is crucial. This isn't to excuse criminality, but statistics like these illustrate the kind of hurdles we need to negotiate if prisoners are to be given the skills and responsibility to flourish on the outside.
And it's not soft on crime to be tough on reoffending. In fact, it's quite the opposite. By preventing future crimes, we're stopping more victims of crime and saving on the £13billion a year cost to society – double the Ministry of Justice annual budget! This is surely smart on crime in anyone's book.
Labour gets this. In office, we laid the groundwork for reducing the numbers in the criminal justice system and bringing down re-offending. We established the Youth Justice Board, delivering stunning falls in the number of young people in custody. With the Corston and Bradley reports, we got to grips with the problems faced by women and people with mental health problems in our justice system whether in police stations, courts, prisons or the probation system. When we are knocking on doors, I want Labour activists to have the answers to people's fears about repeat crime. That's why I reaffirm Labour's commitment in all these areas, and pledge we'll put rehabilitation at the heart of our justice policy.
And in my speech today to the Prison Reform Trust and IPPR, I'll outline some of the new policies the next Labour Government will pursue – bold, ambitious and radical – work and rehabilitation at the heart of prisons, stronger governance for jails, prisons working closely with local communities, charities and the private sector. Recognising and rewarding the professionalism and expertise of the workforce and greater freedoms for good performing jails over commissioning. All of this backed up with a stronger independent inspectorate rooting out failure and spreading best practice, with ministers held publicly accountable for bad performance.
Oh yes, and I will reverse the ban on prisoners receiving books.
For a while, it looked like the Tories got it. That we could finally have a progressive consensus on law and order. They talked a good talk with their "rehabilitation revolution" and working prisons. They shifted from their traditional "prison works" stance to one focused on breaking the cycle of re-offending. They opposed Titan prisons, favouring smaller and local jails. But then came Chris Grayling and Lynton Crosby. Scraped off the bottom of the boat were any barnacles and the steering pulled to the right – the direction their policies have lurched. All talk of rehabilitation and reforming prisoners was ditched. Instead, we got policy making dictated by an obsession with playing to the gallery, stopping Tory votes slipping to UKIP and policies free from any supporting evidence base.
David Cameron knew exactly what he was doing when he brought in Chris Grayling as Justice Secretary at a mid-term reshuffle. Like a footballer, sent on the pitch as a substitute, with a pat on the back from the manager and a whispered instruction in the ear – "go out there son. If you can't get the ball go for the man. Put on a good show and keep those restless Tory backbenchers happy and stop any more of our supporters or players leaving for a rival team". He's tried to do just that. But what this had led to is sloppy policy making that unravels under a mere modicum of scrutiny – a recipe of disaster that's doing enormous damage to our prisons system. Banning prisoners getting books being just the latest example of this.
The result is prisons neglected but more overcrowded, more violent and more understaffed. With chances of rehabilitation further away than ever. All of the Government's focus has been on a probation privatisation that is a reckless gamble with public safety, putting into the hands of big private companies supervision of dangerous and violent offenders.
Whoever is Justice Secretary in 2015 faces a hospital pass. I'm not daunted by the scale of the challenge but I'm realistic. People ask me to reverse all the cuts and all the changes and to make all sorts of promises. I can't do that. I won't over promise and under deliver as the Tories & Lib Dems have done. My previous experiences and 4 years in this job mean I'm able to appreciate what is needed and what is achievable. I am ambitious about our justice system and those that work in and use it. I am confident Labour will be able to make our prisons truly effective at punishment and reform, and able to play an important role in a one nation justice system.
Sadiq Khan is the Shadow Justice Secretary
More from LabourList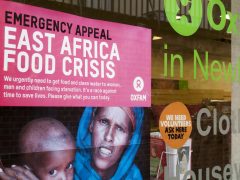 Comment
Someone in East Africa dies of hunger every 48 seconds. This is the result of the imperfect storm…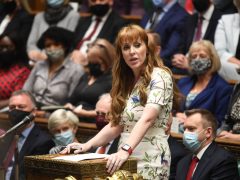 News
Angela Rayner has accused Boris Johnson of "watering down the rules to save his own skin" after the…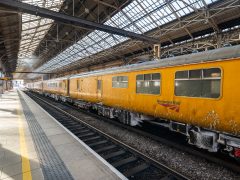 Comment
Network Rail, the company that owns and maintains Britain's railway infrastructure, has recently announced plans to cut over…