In a speech in January, George Osborne outlined the Tories' vision of a "permanently smaller" state as an end in itself. His argument was that the size of the state – not the size of our economy – is the central challenge facing Britain.  Of course, nobody wants big government for the sake of it, the state must be affordable and we must bring the public finances back into balance following the huge costs of the global crash that caused by the banking sector. That will involve making tough decisions and we are up to it.
However, permanent austerity is not what our economy needs in order to grow. To some, like Osborne, it may be an ideological choice, but it does not add up to an economic policy which will enable us to earn and grow our way to higher living standards. That will require a new high-skill, highly-productive, high-value economy for these changing times.
To adapt to change, you have to come to terms with it. But Ministers have denied the biggest change of all – climate change. How can the Tories credibly claim to be supporting innovation and emerging sectors like low-carbon technology when so many in their party have their heads in the sand in respect of widely acknowledged scientific facts?
To take advantage of new opportunities in a changing world, you need an open approach. At a time when we need to be actively engaging in Europe, pushing the growth agenda in the EU and making the most of opportunities to boost trade further afield, the Tories have been trying to outbid UKIP, pushing Britain towards the exit door, choosing isolation and compromising our exporting potential.
This all goes to show why the Tory-led government has not – and cannot – deliver the better-balanced growth we need, across all regions and sectors to deliver better-paid jobs, more security and job satisfaction for our people. Instead of seeing a recovery which benefits all, families have been left facing a cost-of-living crisis and rising insecurity at work. Perhaps this is unsurprising given both the number of employees working part time who want to work full time and the number employed on zero-hours contracts have shot up since 2010, while ministers have done all they can to make it easier to fire not hire people.
So this evening, in a speech to the EEF's Annual Manufacturing Dinner I will be outlining the core principles of Labour's 'Agenda 2030' – our plan for long-term balanced and sustainable growth which works for all.  Our aim, through Agenda 2030, is to refashion our economy so there are more middle-income jobs – as Ed Miliband wrote in the Telegraph earlier this year, to rebuild Britain's middle class. This way we will win a race to the top, not drive living standards down through low pay and insecurity.
First, we will seek to build on the talents and potential of all – not just the one per cent at the top of society. We'll do this by investing in skills, ensuring that all large suppliers to government offer new apprenticeship opportunities and that all young people study English and Maths to the age of 18. We'll back our entrepreneurs and wealth creators too by cutting business rates, freezing energy bills and get tough on late payment.
Second, we will seek to ensure we are at the forefront of solving tomorrow's problems today. That means prioritising science and innovation. We will also set up an independent Infrastructure Commission to build consensus around the infrastructure we'll need for future. We'll back the 2030 decarbonisation target to support the development of low-carbon technologies and give the Green Investment Bank the borrowing powers to enable it to support  industries of tomorrow.
Third, we'll put in place a proper industrial strategy backed up by an active government approach, for example, with a British Investment Bank supported by regional banks and a British Small Business Administration within BIS modelled on the successful US agency, to spur growth opportunities for small firms and improve business support.
Lastly, we'll adopt an open, outward-facing approach to the world, using our membership of the EU to help us as we look to boost our exports in new markets overseas and help more small firms export. We'll also work with our partners to reform the EU so that it is more focused on growth, including through the appointment of an EU Growth Commissioner that we've called for.
We are clear: our goal is a high-productivity, innovation-led economy, helping Britain succeed in the world, creating new opportunities for people to make the most of their potential, driving up living standards. Between now and the General Election Shadow Ministers will set out further details of Agenda 2030 – one which only Labour can deliver.
Chuka Umunna is Shadow Secretary of State for Business, Innovation and Skills and MP for Streatham
More from LabourList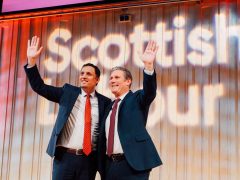 Daily email
Rutherglen: Will Labour win – and would it really signal Scottish revival? Starmer is hitting the campaign trail…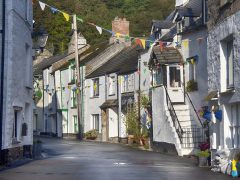 Comment
Labour has promised a 'Take Back Control Bill' in the first King's Speech. Aimed at England, it must…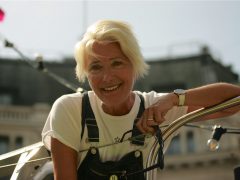 News
Almost 100 climate activists, experts and campaigners from around the world have written to Labour leader Keir Starmer,…