13.39: Apologies for the lack of posts. The card vote has taken place and we'll have a result soon.
12.15: LabourList's Emma Burnell is up on stage representing the Socialist Societies and says she casts is votes last leadership election. A strong speech from Emma, she's in favour (Liveblog will be on hiatus for a while I'm afraid, I'm off to talk about the conference on Sky News)
12.06: Dave Prentis (Unison General Secretary) is backing the reforms. Prentis says though that this report isn't going to get food on tables, especially when an election is only 86 days away. Fair point. More than fair… Nine speeches in favour, two against.
11.59: Former Deputy Leader (and Acting Leader) Margaret Beckett says she's voting in favour. No surprise there, but she says the public don't like internal navel gazing parties. That's seven in favour, two against so far.
11.56: Second speech against comes from Wansbeck CLP. That's six speeches in favour, two against.
11.50: First speech against is from Pete Firmin of Hampstead and Kilburn CLP who says that if we want party democracy we need to take notice of party conference. He's also concerned about the weakening of collectivism. That's six speeches in favour, one against.
11.47: Martin Linton (former Battersea MP) is speaking in favour of the reforms as they allow constituencies to contact affiliates in their area. Six speeches in favour, none against.
11.44: The next speaker is supporting the reforms because there are multiple votes in the current system. That's five speeches in favour – none against so far.
11.43: Labour Party Kremlinologists will tell you that Kenny backing the reforms effectively means the vast majority of affiliates will be voting in favour, as expected. Speeches so far four in favour, none against.
11.41: Kenny isn't uncritical of the process. He's put down some markers for the implementation committee on registered supporters and the selection process – but he says the GMB will be backing these reforms wholeheartedly.
11.40: Kenny says that that the change from an electoral college to OMOV is "long overdue".
11.39: Paul Kenny – GMB General Secretary and Chair of TULO – is up now. He starts with a joke about George Osborne, before going on to defend the collective role of the unions being. He says that anyone who wants to damage that through "wine bar gossip" can rule it out.
11.35: Next up is Phil Wilson MP – who represents Blair's former constituency of Sedgefield. Wilson was involved in the Clause 4 changes under Blair. He says that union donations are the most regulated and transparent donations in politics – and he's voting in favour. That's three speeches in favour, none against so far.
11.34: Sherrif describes the changes as "One Man One Vote". Of course it's "One Member One Vote". Murmuring of discontent there.
11.32: Lee Sherrif (Labour PPC for Carlisle) is up now, and says our selections need to change – that they are tough, but don't put people off because of cost. She's supporting the changes too. Two speeches in favour, none against so far.
11.31: For the avoidance of doubt, the first speaker was joking about the joy of door knocking – and now she says we need to vote for OMOV. One speech in favour so far.
11.29: First delegate says "It's time for hard truths, we can't keep the joy of door knocking all to ourselves". I'm laughing so hard I nearly dropped my laptop.
11.26: Debate begins with a point of order. It wouldn't be Labour conference without it. Delegate asks what happened to the CAC report on emergency motions. A smattering of cheers and groans meet the point of order – Angela Eagle calls a vote to proceed which passes easily.
11.25: Standing ovation from delegates for Miliband's opening speech. Job done from the Labour leader there.
11.23: I should also have mentioned that Miliband is giving his speech without notes, but he does it so often and so well it almost goes without saying now.
11.21: Miliband cites the "unfinished work of John Smith" – his wife Elizabeth endorsed the reforms in the Guardian today.
11.19: "I don't think you should have to pay £45 a year to have your say in the Labour party" says Miliband. Applause, but also murmurs in the crowd from the activists at that one.
11.18: There it is – NHS reference to huge cheers. Always a staple of a crowd pleasing Labour leader's speech.
11.17: Miliband using example of USDAW member Tracy who doesn't believe that politics is for her, and hasn't voted for 20 years. Is Tracy here today I wonder?
11.15: "We're debating something more than our party structures" says Miliband. He argues we're like sportspeople playing in an increasingly empty stadium.
11.14: Miliband's speech is going down well amongst delegates. If the cheers from conference floor are anything to go by this is going to pass comfortably.
11.10: Miliband opening with another crowd pleasing speech, attacking the Tories lack of diversity, and arguing that his reforms give us a chance to reform our "broken politics".
11.06:  Big cheer for Ed Miliband as he arrived in the room today – and for Harriet Harman too who is sat alongside him. It's where she should be as Deputy Leader of course but it's also clearly a show of support given her recent problems.
11.03: Welcome to the LabourList Special Conference liveblog. The event has begun with a rousing video from the party featuring large chunks of Ed Miliband's conference speech. Angela Eagle (NEC and NPF Chair) is now opening the conference with a crowd pleasing speech setting out the dividing lines between Labour and the Tories.
More from LabourList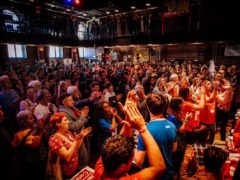 News
Sam Tarry has warned that Keir Starmer is in danger of "driving a wedge" between the party and…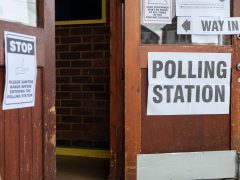 Comment
There are an increasing number of voices on the left and the fringes of British politics advocating for…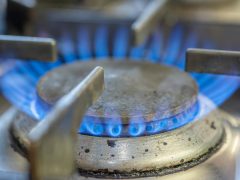 News
The vast majority of the public back Labour's plan to freeze energy bills until April 2023, a poll…