New research released by Demos shines a light on the true extent of the harm caused by 'hidden debt'. The report highlights that total arrears, combining rent and council tax, and overdue utility bills come to almost £5 billion, and yet this 'hidden debt' isn't included in official debt figures for the UK.
Asking people to rank their debts in terms of their negative impact, such as legal consequences, mental wellbeing and affordability, Demos created a new 'Harm Index'. The top five most harmful debts were illegal loans, payday loans, council tax arrears, rent arrears and utility bills. The fact that three of the most harmful debts are incurred trying to pay for the basics – somewhere to live, heating and electricity – show that the social and emotional impact of the cost of living crisis should not be underestimated.
If you're struggling to pay for the basics, it's hard to think beyond the next bailiff visit.
Revealing the true nature of Britain's debt problem, the research showed that 88% of adults were in some form of debt and that debt had increased during the last five years for 55% of 18-24 year olds. Calling for new measures to ensure that those struggling with arrears receive targeted advice, Jo Salter, the author of the groundbreaking report said:
"There is a £5bn black hole in official debt statistics and our research shows just how arrears on rent, council tax and utility bills often have just as big a negative impact on people as payday lending."
Debt doesn't just loom large in day to day life. It also shapes how many people see their future. Debt was an issue raised by a large number of people, in a Lodestone survey conducted by Survation, when we asked what they would like their lives to be like in 2020. Some people spoke about how they'd like to have kids, or buy a house, or do up their home, but only once they have become debt free.
A 23 year old from North Yorkshire told us, "I hope I'm not in as much debt as I'm in now," and a 45-year-old cook from Durham said: "I would hope to still be in a job, hopefully with a better wage, free of debt." Meanwhile, a 42-year old unemployed woman from London said, "I want to be living in another flat/bedsit/room, without bed bugs, that would be clean. I would like to be in a better health condition, and that my debts are reduced."
You can't get on, if you're struggling to get by, and it is easy to end up feeling isolated when dealing with debt.  That's why Demos is right to shine a light on the £5bn misery behind hidden debt. The next person you speak to, while out campaigning, could feel overwhelmed in the face of their own harmful hidden debt problem. By talking about Britain's cost of living crisis, they'll know they're not alone.
Fran O'Leary is Director of Strategy and Innovation at Lodestone and writes in a personal capacity
More from LabourList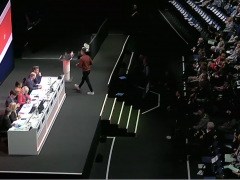 News
Labour passed a number of constitutional amendments, known as rule changes, at its party conference this year. We…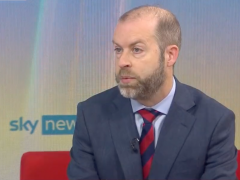 Video
Jonathan Reynolds has denounced the government's economic policy as "unsustainable, dangerous, reckless and a gamble with people's futures"…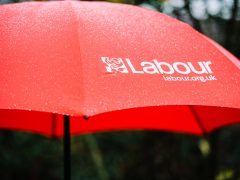 Daily email
YouGov published explosive findings last night. According to the pollster, Labour has a 33-point lead over the Conservatives – which…