For generations in Britain, when the economy grew, most people got better off with it. But that isn't true anymore. Especially for young people.
The number of young people left on unemployment benefits for over a year has doubled since 2010 under David Cameron's government. The latest figures show over 50,000 young people have been on the dole for over 12 months. Its increasingly clear that the government has failed miserably to give young people opportunities to learn, train and find a job. Just six per cent of the wage subsidies on the government's flagship Youth Contract scheme have been used and less than one in five young people referred to the Work Programme have found a job.
The cost the government's failure is huge. Long-term youth unemployment is currently costing taxpayers £350 million a year. And the cost of dealing with long-term youth unemployment over their lifetime is a staggering £3.2 billion.
We believe it's completely unacceptable that taxpayers are paying for the government's failure to get young people off benefits and into jobs. The next Labour government will give young people opportunities to get on in life rather than being cast aside under this out-of-touch Tory-led government.
This morning Ed Miliband, Ed Balls, Rachel Reeves and I have announced a Labour government will introduce a Compulsory Jobs Guarantee.
Labour's Compulsory Jobs Guarantee would mean every young person out of work for more than 12 months will be given a paid starter job. Work they will have to take up or lose benefits. Labour will work with employers to help fund paid work with training for six months. It will mean paid starter jobs for over 50,000 young people who have been left on the dole for over a year by this government.
The Compulsory Jobs Guarantee will also apply to adults aged 25 or over out of work for two years or more and will be funded for the whole of the next Parliament by: repeating Labour's successful tax on bank bonuses at the start of the next Parliament; and restricting pensions tax relief for people earning over £150,000 to the same rate as basic rate taxpayers.
With bank bonuses soaring yet again this year we believe it's only fair to pay for our Compulsory Jobs Guarantee by repeating Labour's tax on bank bonuses.
If you question whether this positive approach to tackling long term youth unemployment could work, look no further than Wales. The Welsh Labour government is running an impressive employment programme called Jobs Growth Wales.
The programme is aimed at for 16 to 24 year-olds and pays employers to take on young people for six months. 80% of the Jobs Growth Wales positions are in the private sector and over 80% stay in work after end of the programme. Last Wednesday Rachel and I visited an international software company, Sapiens, who have taken on young people through Jobs Growth Wales. We met 4 young people who had been taken on as trainees. They had all found it extremely difficult to find a job. One had applied for hundreds of jobs,  but despite impressive qualifications had failed to get a single interview. thanks to Jobs Growth Wales the four young people were able to gain vital experience and skills in a paid job and have now been taken on in full time roles by Sapiens.
Jobs Growth Wales shows the difference Labour can make to the lives of thousands of young people denied an opportunity to get a job under the Tory-led government. Recently the Tories have condemned Wales as 'a nightmare vision' and criticised Jobs Growth Wales. Doesn't this show how out of touch they have become with the lives of working people?
Under David Cameron far too many young people are struggling to find work and are not seeing any economic recovery at all. Labour's Compulsory Jobs Guarantee will give thousands of young people hope in the future, with a paid job and the opportunity to get on in life.
Stephen Timms MP is Labour's shadow Employment Minister
More from LabourList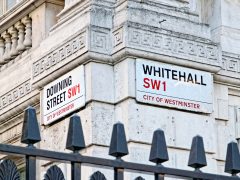 Comment
New governments need to make a splash, to make changes, to make their mark. The first 100 days…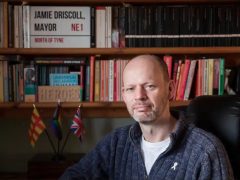 News
The Labour mayor for the North of Tyne region Jamie Driscoll has been blocked by the party from…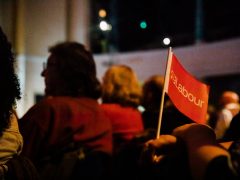 News
Labour Party membership has fallen by almost 170,000 since 2018 and by approximately 19,000 since last summer, despite…