20 years ago this week, a genocide began in Rwanda that killed over 800,000 people. It took only around a hundred days for this horror to be perpetrated, ending only when Paul Kagame (now President), invaded with his rebel army and repelled the mobs. The killings didn't stop entirely but at least the mass-bloodletting came to an end.
There is consensus in the west that we could done much more to stop the genocide. UN Secretary-General Ban Ki-Moon himself said on Monday, "[the UN] should have done much more." Two weeks after the massacres started, the UN cut its peacekeeping force from 2,165 troops to 270 after pressure from members. It later admitted the genocide worsened because "the international community failed to use or to reinforce the operation then on the ground in that country to oppose obvious evil."
Twenty years on, when we say 'never again' – what does that mean? Is the international community now more willing to "oppose obvious evil"? I'm not sure it is.
Last week Ban Ki-Moon also said the international community was "at risk of not doing enough for the people of C.A.R. (Central African Republic)", as violence and displacement of people grows. An estimated 640,000 people have now fled their homes, which has kept the number of deaths relatively low. But those numbers won't remain low for long unless the UN Security Council authorises a peacekeeping force of 12,000 troops at least.
But where's the political will for intervention in C.A.R.? Or what about Ukraine? Russia is now actively trying to bankrupt the country as pro-Russian mobs attacked government buildings in several Eastern Ukrainian cities. Russian troops are standing not far away, across the border, while Putin says he will intervene again if necessary to protect ethnic Russians.
Without military intervention, or at least the threat of such action, the volatile situation in both countries is likely to escalate. But the United States and the United Kingdom seem to be enveloped in a deeper-sinking mood of isolationism.
Last week, when Nick Clegg attacked Nigel Farage's admiration for Putin and his ridiculous foreign policy stances during the BBC debate, the UKIP leader barely blinked. Instead he only reiterated his views and the public barely blinked. In fact they overwhelmingly backed him in polls later.
But admiration for Putin isn't consigned to the hard-right: Tariq Ali in the Guardian recently rubbished descriptions of Putin as evil, commending him by saying: "The Crimean affair led to barely any loss of life, and the population clearly wanted to be part of Russia." Well, that's OK then.
Isolationists on the left and right, who oppose any military intervention for humanitarian reasons, must be opposed for three strong reasons.
Firstly, we have a moral obligation to help fellow human beings when they are being massacred by murderous forces. We don't always apply this consistently, and we know that US and UK governments in the past have even played a part in facilitating atrocities. But we can also strive to do better in the future and not repeat the same mistakes of the past.
Secondly, inaction can worsen the situation too. Over the past three years we have sat on our hands as number of dead from the civil war in Syria has ballooned from 10,000 to 50,000 to now 150,000 as peace-talks have gone nowhere. If the UN hadn't (belatedly) intervened in Bosnia, the death toll there would have been much higher too.
Thirdly, isolationism also has its own consequences. Russia's annexation of Crimea has already prompted Japan to worry about whether the US will protect them from Chinese aggression. I suspect Taiwan and several countries on Russia's borders are wondering the same. Since Ukraine gave up its nuclear weapons for a degree of support, other countries may now think they need nukes for deterrence.
Meanwhile, the civil war in Syria is spilling over into Lebanon and crushing its economy. The civil war in South Sudan has created a crisis whereby a third of its entire population is now facing starvation. These disasters create more refugees, push more people into poverty, can be breeding grounds for terrorists and almost inevitably require global aid. We are affected even if we pretend we won't be.
The twentieth anniversary of the Rwandan genocide is a strong reminder that isolationism can have terrible consequences too. It's time we challenged this growing sentiment and keep in mind the point behind "never again".
More from LabourList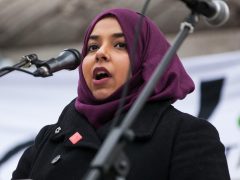 News
Poplar and Limehouse Constituency Labour Party (CLP) has voted for a full selection process amid allegations of a…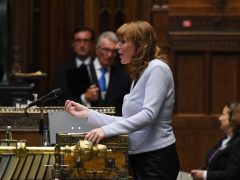 News
Angela Rayner has said Boris Johnson was either "negligent or complicit" over the sexual misconduct allegations made against…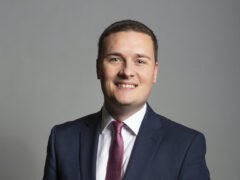 Comment
This weekend, I marched through the streets of Tredegar to celebrate the memory of Nye Bevan. It was…