Reading some of the coverage of David Axelrod's appointment to advise Labour's General Election campaign you would get the impression that grassroots campaigning was invented in the USA by the Obama campaign and had never been tried before in a British election.
Sadly this is rather typical of the way the British media reports election campaigns. Journalists understand the bit of the campaign – the "air war" – which is about their world of messaging and interviews and image. They assume that is all important. Mo
st of them don't understand the "ground war" world of volunteers, door-knocking and Get Out the Vote because they are not from it. So they act like it has just been invented whenever they hear about its importance in a US election or the application of the latest techniques here.
In fact, modern grassroots campaigning in the UK can be said to have started in Birmingham 150 years ago when Joseph Chamberlain's Liberals used canvassing as a way of communicating to confused voters which 2 candidates they should support in a city with a single 3-MP constituency after the 1867 Reform Act, but where each voter retained only 2 votes. By getting different groups of known Liberal supporters to back different pairs of candidates they ensured their party won all three seats.
The media assumption is that canvassing and needing large numbers of volunteers is all some quaint anachronism that keeps political zealots entertained, and that elections are won and lost on TV. Hence their surprise when it turns out this rather traditional model is what is expertly deployed and upgraded by expensive US consultants.
In fact, in an era where turnout is low, multiple TV channels mean it is difficult to reach voters through that medium, and fewer and fewer people read newspapers, there is no substitute for volunteer-driven door-to-door conversations and hand-delivering your unfiltered message to the voter. All the academic research shows voters who are contacted in person by a political campaign, particularly by the candidate, are far more likely to bother to vote. If we have another tight-fought election where a handful of seats determine whether Labour gets an overall majority, or is the largest party in a hung parliament, the winning margin will have been decided by which party has the most volunteers pulling out their supporters to vote in those individual marginal seats where the result is decided by hundreds, not thousands, of votes.
I think Axelrod is a very good hire because his personality and skill set are a good match for Ed Miliband's politics and personal style, and for the type of campaign Iain McNicol as General Secretary has already been gearing Labour up for.
We know he can work well with Labour because he has already quietly been advising the party for over a year before the public announcement was made.
He won't be coming over and micro-managing Labour HQ at Brewer's Green. We have the home-grown talent to do that and the day rates charged by US campaign consultants don't fit with UK political party budgets for that kind of engagement. What we will be getting is the added value of having a strategist and thinker we can call on for shrewd advice. Consultants can bring a detached, objective view and transferable external experience which is vital when even the most professional in-house staffer can get so wrapped up in a campaign that they can't see the wood for the trees.
The value Axelrod will add for Labour is as follows:
As Marcus Roberts has explained, Axelrod is a good match for Ed Miliband's radicalism. Marcus says we should expect "a big offer with a strong, clear message for more then just middle class Labour loyalists and Lib Dem converts. Axelrod himself well understands the importance of raising turnout amongst blue collar voters to ensure success in key battlegrounds." Expect more stuff like the energy price freeze – daring policy announcements that really address the cost of living crisis facing ordinary people and capture the political agenda.
Axelrod likes working for insurgents and underdog candidates. Hence Obama rather than Clinton, who was the establishment figure in the 2008 primaries. He won't shy away from the radical language and politics needed to get Ed across the line as the "outsider" who the political establishment continuously underestimates.
Axelrod has a serious understanding of data and how to analyse it – hence the famous episode where he bet his moustache on the Democrats winning Florida because he believed the private data not the public opinion polls. This won't be at the level of allocating resources like an organiser or a mailshot or some phonebank time to a particular marginal constituency. Rather it will be about offering analysis of and data-driven insights into which of Labour's messages are cutting through with which groups of voters.
He is passionate about the role of the grassroots and growing volunteer capacity. His advice will be to focus resources on building the campaigning capacity of local parties in key seats and recruiting the pool of volunteers who will be available for GOTV work in the final stages of the campaign when they are most needed.  This will neatly dovetail with the work Iain McNicol announced in his 2013 Conference speech, where he announced a target to "mobilise 100 new activists in every battleground seat", a target which good progress is being made towards.
Axelrod's speciality is developing political stories, or narratives, that resonate emotionally with voters and inspire them to back a party and candidate. This moves political communications on beyond the repetitive soundbite era of Clinton and Blair in the 1990s to a more sophisticated type of communication – and one that suits Ed Miliband's strengths better as he does speeches better than soundbites.
It's been obvious for a while now that Labour has been quietly putting in place the building blocks for a really professional General Election campaign which plays to our strengths in motivating and mobilising volunteers, an area where the Tories' capacity is rapidly declining thanks to their ageing membership and loss of some of their most motivated activists to UKIP. Axelrod's appointment means we now have the world-class strategic advice we need to win. As a Labour activist I am excited by this and I think every Party member should be – not least because it puts us and our volunteering at the heart of how we will win.
More from LabourList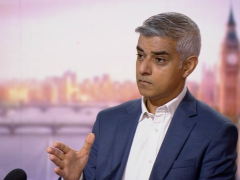 Video
Trevor Phillips on Sunday Labour's Pat McFadden from the shadow Treasury team urged the government to "get on…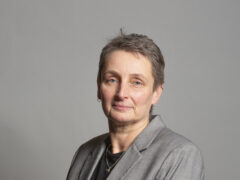 News
Kate Osborne, the left-wing Labour MP for Jarrow first elected in 2019, has revealed that she was issued…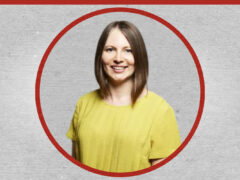 Comment
Leader's report The pre-conference leader's report is traditionally brief. Keir spent the summer on visits around the country.…