Mary Creagh, the Shadow Transport Secretary, has reaffirmed Labour's commitment to High Speed Rail 2 ahead of a vote in the Commons on the project tomorrow.
Writing in the Independent On Sunday, Creagh said:
"Labour is backing this new line which will cut congestion on the railways, better connect our major cities and help deliver a one-nation economic recovery. High Speed 2 (HS2) will improve connections between the North and South and between northern cities. It can be a key element in Ed Miliband's Agenda 2030 plan to create an economic recovery that reaches every part of our economy."
Questions have been raised over recent months about whether Labour were reviewing their support for HS2, after first Ed Balls and then Andy Burnham both made sceptical interventions on the subject, suggesting there may be divisions in the Shadow Cabinet over it. Creagh's piece seems unequivocal enough that we can now probably expect to go into the election with Labour firmly supporting HS2.
However, she did repeat Ed Balls' line that cost remains a factor, saying:
"There can be no blank cheque. Ed Balls was right to raise Labour's concerns after four years of delays and mismanagement which have caused costs to rise."
What "no blank cheque" means in practice is still unclear. If costs continue to rise, will Labour really pull support? It seems unlikely.
More from LabourList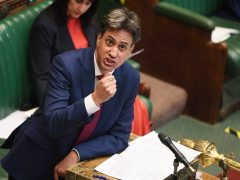 News
Ed Miliband has accused the Conservative leadership candidates of "infighting" and being "more focused on playing politics" than…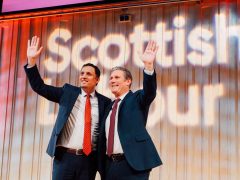 News
Labour could win back half the seats the opposition party once held in Scotland at the next general…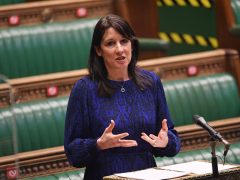 News
Labour's Rachel Reeves has said that rising inflation is leaving families "worried sick about making ends meet" after…