Clement Attlee's first Minister for Education, Ellen Wilkinson, once said that:
"It is important not to make plans that are too rigid.Schools must have freedom to experiment, and we need variety for the sake of freshness. We want laughter in the classroom, self-confidence growing every day, eager interest instead of bored uniformity."
It is perhaps the first record of an important strand in our education philosophy: a commitment to equipping outstanding heads and inspiring teachers with the autonomy they need to improve our children's attainment. And from David Blunkett 'passporting' school funding down to school level in 1997, to the code of practice for local authority and school relations in 1998 and the dedicated schools grant in 2006, we should be immensely proud of how the last Labour Government put this principle into action.
Of course, equally crucial was our revolutionary Sponsored Academy Programme. Because whilst strong leadership and high quality teaching also played their part, there can be little quarrel with the transformative effect our academies had upon attainment in challenging areas such as Hackney, Manchester and parts of Bristol. That is why under a 2015 Labour Government, the freedoms those schools enjoyed in order to raise standards, will be enjoyed by all schools.
Yet the Sponsored Academy Programme's raison d'être was alleviating social justice; an embodiment of the Labour Party's historic belief in education as an emancipatory force for equality of opportunity. It was explicitly targeted on areas where stubborn and persistent school failure had held back children for generations, helping to create cycles of social disadvantage in the process.
Alas, such noble objectives could hardly be further removed from the ideology that animates David Cameron and Michael Gove's schools policy. For a start, the attainment gap between disadvantaged pupils and their better off peers is beginning to increase – a scandalous reversal of Labour's narrowing the gap legacy.
Then there are the high-profile failings at a string of their flagship Free Schools; schools such as the Al-Madinah Free School in Derby – a school so chaotic that Ofsted practically invented a new 'dysfunctional' category for it – or the IES Breckland Free School in Suffolk, where teaching was so poor that some pupils performance in English actually declined.
And that is before we even begin to consider how trying to run thousands of schools from a Whitehall desk has led to a combined £2bn overspend on Free Schools and Academies, helped create larger class sizes and a shortfall of places in primary schools, and how a nakedly political approach to commissioning new schools has shut out parents and communities from decisions affecting local schools.
However, perhaps the most damaging aspect of their aggressive centralisation of school oversight is the fact that David Cameron and Michael Gove have almost nothing to say to parents of the 1.5m children attending mediocre schools that "require improvement". It is impossible to understate this complacency: when this most demanding of centuries will place an even higher premium on educational excellence we simply cannot tolerate schools that are coasting along without pursuing the aspiration and high standards our children and country need. England expects and deserves a strategy for improving all its schools.
Back in June, Labour asked David Blunkett to undertake a review to advise on the best way to ensure proper local oversight of all English schools and raise standards across the board. Academy, faith or community – we believe the badge on the school gate is not what really makes the difference. What matters is lifting the quality of teaching and leadership, whilst making sure all schools have the challenge and support necessary to improve.
So I can announce today that Labour will be taking forward David's two core recommendations.
First, we will introduce Directors of School Standards in every local area, with powers to intervene, raise standards, broker collaboration and disseminate best practice in all schools.
And second, we will grant the Directors of School Standards the powers to commission new schools – they will run competitions for new schools transparently and fairly, with standards rather than ideology as the guiding principle. Bids from all high quality providers will be invited including academies, parent-led academies and local authorities looking to set-up new community schools.
The Directors of School Standards will be appointed by local authorities from a list of approved candidates held by the Office of the Schools Commissioner. Their role and independence will be set out and guaranteed by statute. Meanwhile, where they see fit, we would encourage local authorities to collaborate to appoint a shared Director of School Standards to work across a wider local area.
In short, this policy represents a major transfer of power away from Whitehall – part of Ed Miliband's wider vision of empowering local communities by decentralisation. But it also draws heavily upon the wondrous turn-around of London's schools under the last Labour Government's successful London Challenge programme which, within a decade, saw the capital's secondary schools leap from one of the worst performing regions to comfortably the highest.
School freedoms; professional autonomy; innovation, rigorous minimum standards; intelligent accountability, high quality teaching; outstanding leadership, proper local oversight; strong local networks of partnership, challenge and collaboration – the truth is that an effective and truly systemic approach to improving every school in England requires all of this. But more than that it requires us to strike the correct balance between each. We believe that David's Director of School Standards will achieve this in a way that tackles persistent underperfomance more effectively, spots damaging failure earlier, cuts down on waste, makes schools more responsive to parents, introduces a more transparent way of commissioning new school places, and helps to stimulate local collaboration and innovation.
On its own, such a feat would be extraordinary. But the other, more subtle achievement of David's recommendation is the successful combination between the spirit of Ellen Wilkinson and the Sponsored Academy programme, with the pragmatic "what works" lessons of Labour's London Challenge programme. In marrying the two great reforming successes of the last Labour government's approach to education, he has marked a clear and radical way forward for the next one.
Tristram Hunt in the Shadow Education Secretary
More from LabourList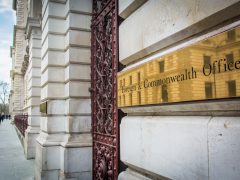 Comment
In under two weeks, world leaders will meet in Glasgow for the latest attempt to address the global…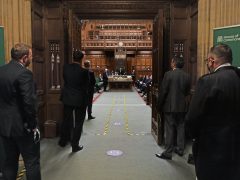 News
Labour has approved the renewal of the Coronavirus Act and allowed it to pass without a formal division…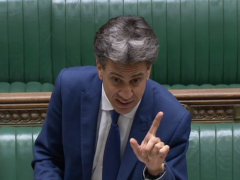 Comment
Full text of Ed Miliband statement in the House of Commons on the government's net zero strategy. Let…