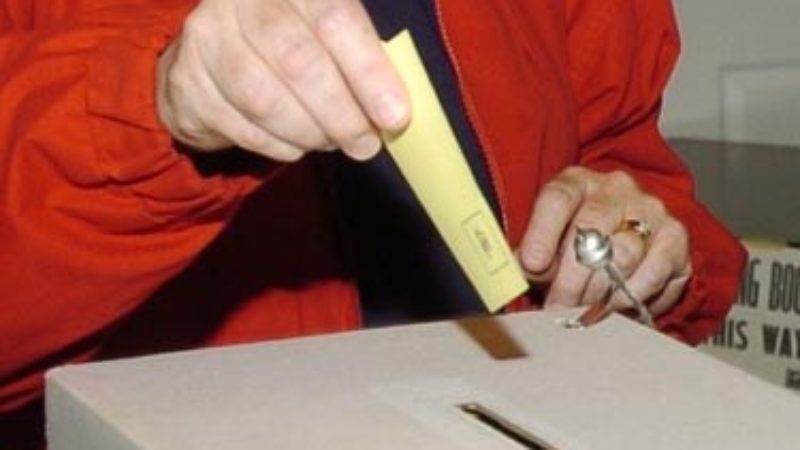 As in each of the previous three years, here is my review of this May's elections and what might constitute success for Labour.
To try to see through the spin and expectations management it's important to look at the previous results for these sets of elections and compare with them.
This year on 22nd May there are two sets of elections happening: for some local authorities and for the European Parliament.
This is the second largest set of local elections in each four year cycle, with the largest number of seats up for election since 2011.
Elections will be held in 161 English councils for 4219 councillors. This includes all 1861 councillors in the 32 London boroughs, one third of the councillors in the 36 metropolitan boroughs, every seat in the Milton Keynes and Slough unitary authorities, one third of the councillors in 17 other unitary councils, elections for between one third and all the councillors in 74 district councils, and finally five powerful executive mayors (in Watford and the London boroughs of Hackney, Lewisham, Newham and Tower Hamlets).
22.4 million voters (58% of the UK electorate) will have a vote in the local elections.
This round of elections was last held on the same polling day as the 2010 General Election. Although we lost the General Election, the hugely higher turnout than would normally occur in local elections disproportionately benefited Labour and meant that we now defending a relatively high watermark in these elections. Most of the seats and councils that could have gone Labour in this cycle of elections already did in 2010, when we gained nearly 400 councillors. We need the votes gained from movement to us in the polls since 2010 to exceed the differential impact on Labour of the turnout being about half that it would have been on General Election day if we are going to make gains.
A further complicating factor since 2010 is the rise in UKIP support. They might gain as many as 150 seats and could cause problems for Labour as well as the Tories in East of England councils in marginal parliamentary areas such as Great Yarmouth and Thurrock.
The all-out elections in London will be particularly tricky as many middle class voters choose the split their ticket and vote for a mix of councillors from different parties, and the Greens and other minor parties will be seeking to take advantage of this. There are completely new boundaries in three or four boroughs, which may have unexpected effects. In Tower Hamlets Independent Mayor Lutfur Rahman won office six months after the May 2010 elections and a number of councillors defected to support him, whilst there has also been a loss of Labour control in Harrow, again because of defections. The London regional party heralded the 2010 results as a landslide Labour victory – the best since 1998 – with suburban councils like Enfield unexpectedly going Labour, and sweeping gains from the Lib Dems in places like Islington and Southwark, so the scope for further gains is limited.
In the metropolitan boroughs, heavy gains from the Lib Dems in 2011 and 2012 mean there are only 7 of 36 councils which are not already Labour controlled.
There are at least four ways of measuring Labour's national performance in the local elections: national vote share, raw number of councillors, number of councillors gained and number of councils controlled.
Looking first at national vote share, the BBC calculates vote share figures each year for the May local elections which factor in an estimate for the areas that don't have elections. Last year Labour was on 29%, the Tories were on 26%, UKIP on 22% and the Lib Dems on 13%. I would expect the simultaneous European election to bring out Eurosceptic voters in the local elections as well and mean this year's figures will be similarly tight between the three parties, so a Labour "win" would mean staying in first place as we were in 2013 and 2012 but just missed in 2011.
Raw number of councillors is the national (GB) total figure including all the thousands of councillors not up for election. Looking at the same point in each four year cycle, Labour has had the following number of councillors:
1990               8920
1994               9257
1998               10411
2002               8117
2006               6176
2010               4831
Last year saw us reach a total of 6842 councillors.
200 gains would be a stretching target given the factors noted above about the high turnout and good Labour performance in urban areas last time these seats were contested in 2010. This would take us above the 7000 councillor mark, which Labour was last at in 2003 before the full impact of the unpopularity of the Iraq War was felt. A more realistic benchmark might be 150 extra councillors. Within this, in London an additional 25 councillors, taking us to 900, would be a good tally.
Control of councils is an indicator unlikely to show many net Labour gains as we start already controlling most of the London and Metropolitan Boroughs where it is possible for us to win. Important councils for Labour to gain control of are Cambridge, West Lancashire and the London Borough of Redbridge, all of which include areas which are important in parliamentary contests. Labour will also be looking to gain good numbers of seats in Crawley, Walsall and Worcester, but a change of control is less likely in these.
The number of councils Labour has controlled has been as follows:
2002 – 136 (this was the last year in which we controlled more than the Tories)
2003 – 103
2004 – 94
2005 – 92
2006 – 75
2007 – 58
2008 – 46
2009 – 37
2010 – 54
2011 – 81
2012 – 114
2013 – 118
It is important to remember that the Tories currently still control 180 local authorities. They will be concerned to keep control of certain flagship councils including Basildon, Peterborough, Southend-on-Sea and Swindon. To emerge as the largest party in the 2015 General Election they need a vote share in the mid-30s like they had in 2010 and in the 2009 local elections.
The location of councils and seats gained is important. Look out for gains in seats covering areas in parliamentary seats that are in Labour's list of 106 General Election targets as in the cases of Crawley and Worcester mentioned above.  Where we gain councillors in a target parliamentary seat it strengthens our local campaign machine for 2015 and weakens the Tory or Lib Dem one, as incumbent councillors play a critical role in leading local campaigning.
For the European Parliament elections there are 70 UK MEPs up for grabs, excluding the three in Northern Ireland which Labour does not contest.
The baseline for Labour is horribly low as these seats were last contested in 2009 at the nadir of Labour's electoral fortunes. We got a paltry 13 seats and 15.7% of the vote then, coming third. The Tories got 25 seats with 27.7%, UKIP also got 13 seats but with a higher vote share than Labour of 16.5%, the Lib Dems got 11 seats with 13.7%. Several minor parties won seats: the Greens got 2 with 8.6% of the vote, the BNP 2 with 6.2%, the SNP 2 with 2.1%, and Plaid Cymru 1 with 0.8%.
The Euro elections are notorious for throwing up unexpected breakthroughs for smaller parties which then fizzle out at General Elections. They are generally a poor indicator of General Election performance as people use them both as a protest vote and to specifically express opinions on Europe which would not determine their General Election vote. For instance, William Hague won the 1999 European elections but flopped two years later in the 2001 General Election.
They are historically a particularly bad set of elections for Labour. The last time Labour won the most seats in a European election was in 1994 before Tony Blair was elected Leader. The voting system was subsequently changed from First-Past-the-Post constituencies to regional list proportional representation and the Tories have come first in 1999, just two years after Blair's first landslide, 2004 and 2009.
Given that 2009 shows the Tories can win a European election with a 12% lead over Labour and still fail to win an overall majority at the next year's General Election, if they lose anything more than a handful of seats it will show they are in a very weak position. It would also be a shock for them if they don't come first in a European election for the first time in 20 years.
UKIP are the favourites to come first in vote share, though Labour is not out of that race entirely, and UKIP may end up with more than double their current number of MEPs, making gains across the country. The collapse of the BNP since 2009 is likely to see almost their entire 6.2% vote share switch to UKIP, before it makes any gains from the Tories.
The Lib Dems are deliberately dampening expectations to an absolute minimum by suggesting they are fighting to keep any MEPs at all.
Labour ought to feel happy if we get to 25% of the vote. This would be adding nearly 2/3 to our previous vote share, and depending on the vagaries of the d'Hondt seat allocation system should deliver between 7 and 10 extra MEPs. It would be a higher vote share than we got in 2004 and only just below what we got in 1999, after both of which we won the next General Election. In the context of a UKIP surge in the elections where their message has most resonance this would be a good result.
More from LabourList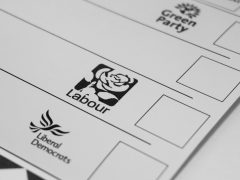 Comment
On his tour of the Sunday politics shows, David Lammy did two things: he claimed Labour is now…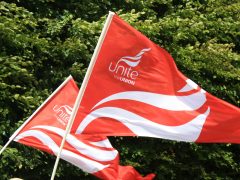 Daily email
David Lammy prompted a fresh row between Labour and the unions yesterday. As the Shadow Foreign Secretary discussed…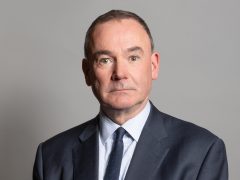 Comment
There is a real danger the Labour leadership is misreading the political moment. Armed with a New Labour…