Maria Miller has resigned after a week of pressure over her expenses claims. Back on February 29th 2008, she signed a letter to the Telegraph, along with other Tory MPs, calling for a "recall mechanism" allowing constituents to boot out MPs disciplined by the commons authorities. I wonder if the people of Miller's constituency in Basingstoke will be given such an opportunity?
Here's the letter:
Sanctions against MPs
Sir – At a time when trust in politicians continues to be diminished, there is an urgent need to look again at the sanctions available when an MP has been found to have behaved improperly.
The Commons Standards and Privileges Committee is able to suspend an MP, but many members of the public feel frustration that, save for very limited circumstances, an MP disciplined by the Commons authorities will not be answerable to his constituents until a general election is called and, therefore, can retain his position and salary for some years.
As Conservative MPs all elected for the first time in 2005, we recognise that we are accountable to our electorate and, consequently, we do not think that a parliamentary committee should have the discretion to expel an MP. However, we do think that consideration should be given to creating a recall mechanism, similar to that used in some US states, to enable constituents to vote on whether they remove their MP during the course of a Parliament.
For example, in California in 2003, a petition was organised calling for the recall of the governor, Gray Davis. Once it was established that a sufficient number of electors had signed the petition, a ballot was held on whether Davis should be recalled. That ballot succeeded, and Arnold Schwarzenegger was elected to replace him.
We would want safeguards to be put in place to ensure that this mechanism was not abused, such as requiring a high percentage of registered voters in a constituency to petition for a recall ballot, or only permitting a recall ballot when the Commons Standards and Privileges Committee has recommended it as a sanction.
None the less, a mechanism of this sort used in exceptional circumstances would increase MPs' accountability, address some of the frustration felt by a disenchanted public and help restore trust in our democratic institutions.
David Gauke MP, Ben Wallace MP, Greg Hands MP, Ed Vaizey MP, Brooks Newmark MP, Richard Benyon MP, Peter Bone MP, James Brokenshire MP, David Burrowes MP, Douglas Carswell MP, Greg Clark MP, Philip Dunne MP, Tobias Ellwood MP, Stephen Hammond MP, Philip Hollobone MP, Stuart Jackson MP, Mark Lancaster MP, Anne Main MP, Maria Miller MP, Anne Milton MP, Mike Penning MP, John Penrose MP, Lee Scott MP, Graham Stuart MP, Rob Wilson MP, Stephen Crabb MP, David Jones MP
Ed Miliband might want to ask Cameron at PMQs today if he agrees with Maria Miller and the other Tory signatories to this letter that right of recall is still worth pursuing? (h/t Paul Richards who dug out the letter)
More from LabourList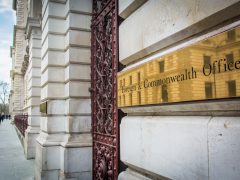 Comment
In under two weeks, world leaders will meet in Glasgow for the latest attempt to address the global…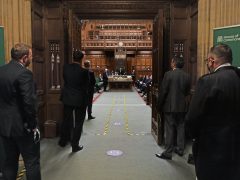 News
Labour has approved the renewal of the Coronavirus Act and allowed it to pass without a formal division…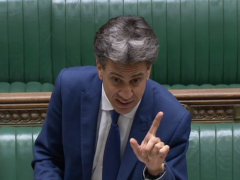 Comment
Full text of Ed Miliband statement in the House of Commons on the government's net zero strategy. Let…