Fracking is back in the news this week, with a new industry report from EY analysing the potential benefits for the UK. The key word in that sentence is "potential" – as, in what has become a predictable and depressingly familiar sight, the Tories are once more cranking up the hype for shale as a cheap, abundant and immediately available source of gas that will solve all of our energy problems. The reality is that it is much more complicated than that. 

David Cameron has long projected the view that shale gas is the silver bullet to all the UK's energy problems and has repeatedly distorted the available evidence to support his stance. Dig a little deeper into the report – which comes with a Tory party endorsement in the form of a foreword from Minister Michael Fallon – and you'll find that it actually punctures a number of the core claims at the centre of the Tory hyperbole. 

EY are clear: this is not an imminent revolution. Shale gas in the UK is unlikely to really get going this side of 2020 – peak production is not expected to be reached until 2024. Hinting that shale gas offers a solution to the potential tightening of our supply margins in the next couple of years, as some Tories do, is therefore completely misleading. Most commentators suggest that we are likely to see 1 or 2 wells fracked by the end of the year at the most. This is a slow build-up, not a bonanza. 

The second piece of myth-debunking in the EY report relates to the number of jobs created. Squeezed into a hard hat and stood in a field in Lincolnshire in January, Cameron promised that shale gas would deliver 74,000 jobs. This week's report cuts that down to 64,000, but within that number there are just 6,000 "directly employed", 39,000 in the supply chain and 19,000 "supply chain induced" positions. In short, there's more to it than meets the eye. 

But perhaps the key line from the report was on page 4, when EY acknowledge that "it is not yet possible to make any forecast of potential recovery rates". Whilst we know that the gas is in the ground, we don't know how much of it is extractable. When we talk about shale gas, we are talking about a significant unknown, not a certain proposition. 

As some Tories constantly overinflate the potential benefits of shale gas, the public feels like they are being bounced into a decision on false terms. The debate is becoming dangerously starved of an evidence-led and rational approach. 

Shale gas extraction should only happen within a framework of robust regulation and comprehensive inspection, and with local consent. Two years ago, I set out the regulatory tests that a responsible government would ensure were in place prior to any extraction taking place. That regulation is important both for safeguarding the environment, but also in providing meaningful reassurance to communities. In Parliament earlier this month, Michael Fallon flatly rejected the idea of incorporating well-by-well disclosure of the chemicals used in the frack fluid into the UK regulatory regime. The irony – and Fallon seemed not to know this when I pressed the point – is that the industry body has already voluntarily committed to this measure, leaving Michael Fallon in the position of being more anti-regulation than the industry he should be regulating, and worryingly ignorant about existing protocols. 

Nor can shale gas be allowed to develop at the expense of our climate change commitments. Professor David MacKay last year concluded that the emissions profile of shale is no worse than other forms of natural gas. Nor should it lead to an increase in the amount of gas that we burn for power or use to heat our homes, if it helps displace imported gas in our mix rather than increasing the overall volume. Labour's plans to effectively decarbonise the power sector by 2030 would ensure that any shale gas extraction was compatible with our climate targets. 

If these requirements are met, shale gas may have a positive contribution to make to the UK, particularly in securing our supply of gas in the context of rapidly declining North Sea production. But unlocking that potential requires a government that is able to take a proportionate and level-headed approach, guided by the evidence. The problem for the Conservatives is that we can't power the UK on hype alone. 
More from LabourList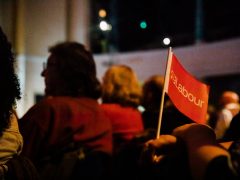 Comment
Labour's new ruling body met for the first time this week, following internal party contests that concluded earlier…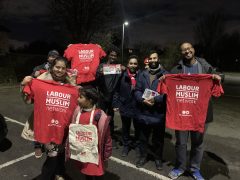 News
Labour leader Keir Starmer, deputy leader Angela Rayner and general secretary David Evans have issued a statement promising…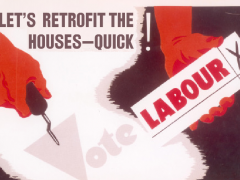 Comment
We all know that the climate crisis will require radical action at national and international levels. But there…