Easter is traditionally a time when Christians reflect on their faith, and there is no reason why politicians shouldn't do so too. But this year David Cameron forsook his usual Easter message for a much stronger and more personal foray into the religious arena.
He urged Britain to be more confident of its status as a Christian country; he spoke of the strength of his own faith; he said that we should be "frankly more evangelical about the faith that compels us to get out there and make a difference to people's lives." This came shortly after Eric Pickles was quoted as saying that Britain was a Christian country and that militant atheists should "get over it" and stop imposing their "politically correct intolerance" on others. Baroness Warsi, a Muslim peer who is both Minister for Human Rights in the FCO and Minister for Faith and Communities in Pickles' Department, has described the Coalition Government as "the most pro-faith Government in the world" and spoken of the need to challenge 'secular fundamentalism'.
Writing in the Telegraph, Fraser Nelson – who described Cameron's previous Easter messages as having "all the sincerity of a hostage tape" – charitably said that Prime Ministers often become more religious in office, citing Tony Blair as proof. (Actually I think he's wrong on that count. Blair's faith was a constant; it was what led him into politics. He always "did do God" despite Alistair Campbell's attempts to stop him.)
It may well be that the trials of office and personal tragedy have indeed had an impact upon the man who described his Christian faith back in 2007 as being "like reception for Magic FM in the Chilterns; it comes and goes".
But some have been more cynical in their interpretation, arguing that it seems highly convenient that Cameron has chosen now to proclaim how important his Christian faith is to him, and to Britain.
This helps Cameron in several respects. For a start, he has to win back the trust of Tory voters and indeed, many of his own backbenchers, who weren't at all happy about his support for same sex marriage. He has also come under attack in recent weeks from 'troublesome priests'. 27 bishops wrote to the Mirror blaming welfare cuts for the phenomenal growth of food banks, then the police were called to Cameron's constituency office when the Bishop of Oxford and the Reverend Keith Hebden, an Anglican priest from the End Hunger Fast campaign, tried to hand deliver a letter about food poverty.
I suspect we will hear much more of this between now and the General Election. And this leads us onto the thorny question: should politicians do God? I would say, yes, if their faith is fundamental to their political outlook, then of course they should.
Something I often hear said is that politicians with religious beliefs are 'not allowed' to talk about them. I admit I'm slightly confounded by this. Don't we frequently hear politicians express their faith? We hear it in debates about abortion, assisted dying, the Human Fertilisation and Embryology Bill, the persecution of Christians abroad, sex and relationships education in schools, religious hatred, and of course in the Marriage (Same Sex Couples) Bill debates. And it's a powerful voice. The latest British Survey of Attitudes, from 2010, showed that 82% of the British Public supports assisted dying, but attempts to bring in legislation have never secured a Parliamentary majority. It is also a voice that is shown respect. Free votes are generally allowed where matters of religious conscience come into play, but not on other issues, where, it could be argued, a moral judgment is also being made.
But what happens when a politician's religious beliefs bring them into conflict with other basic tenets held dear by their party? Ed Miliband toyed with the idea of whipping the same sex marriage vote, on the grounds that Labour is a party that believes in true equality and fights all forms of discrimination. In the end it wasn't necessary; the vote was won easily with cross-party support.
There is also a risk that a focus on faith can end up excluding those of no faith (of which there are many; we aren't really that Christian a country at all.) Whose role is it to ensure that the voice of the secularists, the humanists, the atheists, the agnostics are heard? And what about those who don't really define as anything: who might put down Church of England on a form, but are outside the reach of organised religion? I often cite the example of a meeting that was held in Bristol after the July 7th bombings, to talk to young people from faith communites about community cohesion. So there were Muslim, Jewish, Christian, Hindu and Sikh kids, sent along by their mosques, synagogues, churches and temples. There were even a couple of Buddhists. But where were the voices of all those kids who'd not taken part in a collective act of worship since they'd left school? Who perhaps were most in need of a platform because they didn't get one in any other sphere of their life? This is a pattern I've seen repeated over and over again, and my concern is that Baroness Warsi's approach will lead us to see more of it.
The final pitfall I would mention here is when those of faith appear to be claiming, albeit often not deliberately, a kind of moral superiority over those without faith. In his Easter article for Church Times the Prime Minister wrote "People who … advocate some sort of secular neutrality fail to grasp the consequences of that neutrality, or the role that faith can play in helping people to have a moral code". With such words he is coming dangerously close to suggesting that faith and morality are inextricably linked: that you can't have one without the other. We should be looking instead to build a society where personal beliefs are respected and protected, whether they be rooted in faith or not.
Kerry McCarthy is Labour MP for Bristol East and a Shadow Foreign Office Minister
More from LabourList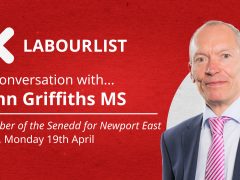 Video
Join us at 5pm on Monday, April 19th, for our latest 'In conversation with…' online event with LabourList…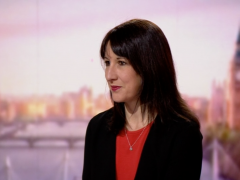 Video
Andrew Marr Show Rachel Reeves, the Shadow Chancellor of the Duchy of Lancaster who leads on Tory cronyism…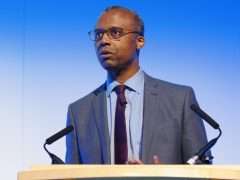 Comment
No matter your race, ethnicity or background, we all deserve fair treatment for the effort we put in.…