As if being in poverty wasn't bad enough, being charged for being in poverty adds insult to injury.  A report by the Joseph Rowntree Foundation, published last year, calculated that the premium paid by poor people on essential utilities and access to financial services is as much as 10p in the pound. It's called the poverty premium.
In Islington, we have committed ourselves to making our borough, the fourteenth most deprived local authority area in the country, a fairer place. The pioneering work of our Islington Fairness Commission in 2010, and the actions the Council has taken under a Labour administration since, has helped tackle the key issues of pay, unemployment, housing, fuel bills and problem debt.  Yet the cost of living crisis has meant that people's budgets are still under huge pressures. For those people in our poorest communities this squeeze is being felt the hardest.
According to Link, the UK's cash machine operator, 7.2 million consumers rely solely on cash for all their regular payments. These people are predominantly the disabled, job seekers or have household incomes of less than £10,000 per year.
Around 30% (19,800) of all the cash machines in the UK charge a fee for cash withdrawals. These fees can range from 75p to as much as £10. In Islington, there are over 120 pay-to-use cash machines.
You can see where the free-to-use and pay-to-use cash machines are in each constituency by clicking here. Unsurprisingly, this map shows that pay-to-use cash machines are concentrated in areas of high deprivation; the same communities where people are more likely to rely solely on cash.
If you live in a poor area, simply getting what money you have can be harder.  People living in an area like the Andover Estate in Islington, one of the most deprived communities in our borough, are facing financial penalties simply for withdrawing their own money. The most common charge at the eight pay-to-use cash machines in this area is £2. That means that a typical £20 cash withdrawal comes with a 10% charge. For someone claiming Jobseeker's Allowance, if they visit a cash machine three times a week withdrawing £20 each time, they will be charged £6 per week or a shocking £312 a year.
These crippling charges are made all the more perverse when you realise that within a seven minute walk of Tory Mayor Boris Johnson's home near Angel, there are fourteen free-to-use cash machines – compared with only two within seven minutes of the Andover Estate. Wealthy individuals can access their money without being charged for the privilege. But people with less money to start with, face significant charges to access their own money.
These unfair charges are hitting people that can least afford them. We need to see more being done by the high street banks and by Link to improve access to free-to-use cash machines. I've already written to Link to urge them to install more free-to-use cash machines in the areas of Islington with the worst access.
The British Bankers Association must encourage its members to make it easier for people to access their money for free. Over 60% of cash machines are now located away from bank branches, a trend which is increasing as more branches are closed by the major banks.
The Government, through the Financial Conduct Authority, should also take its responsibility to people in deprived communities more seriously and I will be calling on it to look seriously at what can be done to bring down charges at pay-to-use cash machines.
Finally, the Labour Party Policy Review will be reporting soon and as a party we must do all we can to improve financial inclusion. In the same way as Ed Miliband has taken on the big energy companies and the vested interests which have added to the cost of living crisis, he must look at the crippling fees too many people face to simply access their own money.
In Islington, we are committed to tackling the cost of living crisis and the poverty premium. But we need the banks, the cash machines operators, the regulators – and the Labour Party – to tackle this issue head-on across the country.
Cllr Richard Watts is Labour Leader of Islington Council
More from LabourList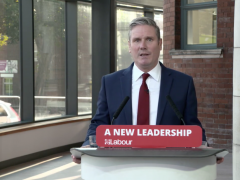 Daily email
New polling has found high levels of consensus among the British public on the economy. Clear majorities were…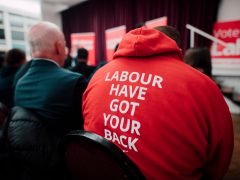 Comment
Values matter: what we and those around us hold dear is one of the biggest predictors of political…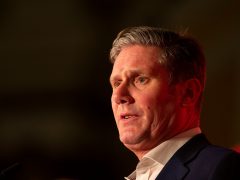 News
Keir Starmer will use his first conference speech since becoming leader to promise Britain that the party he…