Yesterday the House of Commons Committee on Standards published its report into Maria Miller. I complained about the Secretary of State for Culture, Media and Sport to the expenses Commissioner because I believed that she had manipulated her second home expenses allowance. The Commissioner concluded that she should pay back more than £40,000 to the taxpayer. A committee of MPs watered this down to £5,800, but criticised her attitude to the inquiry and asked her to apologise to the House of Commons.
There are multiple strands to this story, and more than one reason that Maria Miller should resign.
I have been inundated with emails from, among many others, Conservative voters expressing dismay at Maria Miller's approach to the inquiry, and her glib apology to the House of Commons yesterday. It is remarkable that a Minister in a Government that is inflicting damaging cuts affecting thousands of vulnerable people felt able to stand up in Parliament and offer nothing more than a 30-second response for overclaiming thousands of pounds of taxpayers' money.
This is an issue of trust in Parliament and in MPs. Years of expenses scandals have eroded a great deal of faith in politicians, and David Cameron capitalised on this sentiment before he became Prime Minister by vowing to "clean up expenses" using his "smell test" – not just punishing MPs who break the rules, but those who broke the spirit of the rules. Every day that Maria Miller remains in her post sends the message that this was nothing more than empty rhetoric, and that the Government has no real intention to clean up politics.
For her attitude to the inquiry, expenses overclaim and insulting apology alone she should resign. The other reason that her position is untenable, however, relates to regulation of the press.
Maria Miller has consistently spoken out against self-regulation of the press. Ironically however her fate was decided by a committee of MPs, who overruled and reduced the independent decisions taken by the Commissioner. Added to this are the accusations that her special adviser tried to warn off the Telegraph from the original story by alluding to Miller's influence over press regulation in the light of Leveson. Her credibility on regulation of the press has been irreparably damaged.
This case has also highlighted the issue of how MPs self-regulate. The Committee on Standards is flawed – it has no clear groundrules, no due process, and no transparency. This leads to conflicting and contradictory decisions, as we have seen this week. The realisation that a group of MPs have drastically reduced the punishment suggested by the independent Commissioner for a fellow MP further is further eroding trust in Parliament.
A useful first step in re-establishing this trust would be for the Committee to release all transcripts and tape recordings of their meetings, as well as minutes of their other meetings to see how consistent the decision making process is. However, self-regulation of MPs by MPs has to end.
Maria Miller's position in the Cabinet is untenable. The public is insulted by her conduct this week, and is rightly be questioning how far the expenses culture in Westminster has really changed. Miller can also have no future role in regulation in the press – to expect to lead regulation of the press when she herself was cleared by her peers over the head of the independent Commissioner would be nothing other than rank hypocrisy.
John Mann is the Labour MP for Bassetlaw
More from LabourList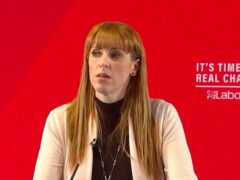 Comment
Below is the full text of Angela Rayner's speech on adult education in Blackpool. Thank you, Jeremy. And…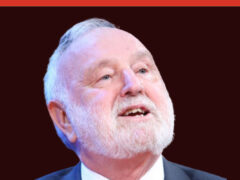 News
Frank Dobson, the former Labour MP for Holborn and St Pancras and Health Secretary, has died aged 79.…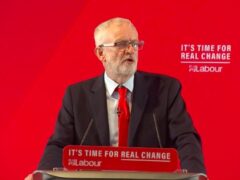 Comment
Below is the full text of Jeremy Corbyn's education speech in Blackpool. Before I begin, I'd like to…