As media 'gloom' mongers, including some in our own party, predict disaster for Ed next week, here are 10 reasons to be cheerful:
You can win round UKIP voters. Yes, we're having a judder. But I've not talked to a single Labour voter considering UKIP who knew about their views on the NHS and the flat tax. As soon as they learn that Nigel Farage wants a cleaner to pay the same percentage of tax as a banker, the dalliance with UKIP ends.
To repeat: every single wavering Labour- to-UKIP switcher I have talked to comes back to the fold when they know UKIP's policy on the NHS. When faced with policy facts, their appeal as the anti-establishment party fades.
Labour's on-the-ground operation is the best of all the political parties. This will only improve over the next year. The Arnie Graf and Movement for Change model of community organising is making a difference. Our members and organisers are working flat out in the run up to Thursday 22nd.
Lib Dem activists – the bedrock of their campaign base – will erode yet further next Thursday. How can I predict this? Well, remarkably for a so-called national party of government, a third of the wards being contested next week do not have Lib Dem candidates standing. This speaks to a continuing long-term decline.
Hate it or love it, the Labour Party Political Broadcast that makes the point about Nick Clegg being a small and insignificant figure has at least got people talking. And a third of 2010 Lib Dem voters are still in the 'undecided' column on your canvass sheets.
Sion Simon will be an MEP next week. Why is this good? Because when he wins, Labour in the West Midlands will have doubled our representation in the European Parliament. And we're making progress in every region, not just the West Midlands.
At last we're taking the independence referendum seriously. Douglas Alexander, Jim Murphy and Frank Roy all are committing their time and political reputations to work for Alistair Darling in the Better Together campaign. And even better, they're bringing back Gordon to provide substantial weight to the final push.
The polls show that 65% of people under 25 support Labour. The future is ours to win.
We have 2218 new councillors since Ed became leader. That's a battalion of Miliband's marchers.
The weather forecast says it's sunny for the weekend – perfect for that last minute push on the doorsteps. Good luck to all Labour candidates next Thursday. Win or lose, your personal commitment to a greater cause will make a difference.
And if this list hasn't helped, you know what, despite all the struggles and difficulties – and it's never easy for a party of social progress – the thing that we should take heart from is that when we look at the Tories, UKIP and the Lib Dems, we know that we are right and they are wrong. That, not the daily froth or polls and politics, is what gives us our strength.
Here's Ian Dury and the Blockheads to bring cheer to your afternoon:
More from LabourList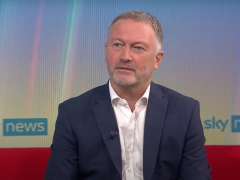 Video
Steve Reed has argued that Conservative leadership candidates Rishi Sunak and Liz Truss are "fighting like two rats…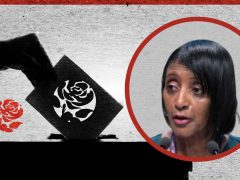 Comment
The last two years have not been the easiest time for anyone. For Black, Asian, and Minority Ethnic…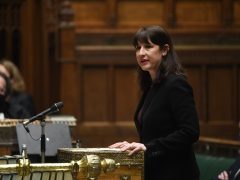 News
Labour has urged the government to close a "major tax loophole" in the windfall tax ahead of a…