The much anticipated marginal seats "megapoll" from Lord Ashcroft has been released – and at first glance it looks like excellent news for Labour. Announcing the results, Ashcroft said:
"Across the battleground I found a 6.5% swing from the Conservatives to Labour – enough to topple 83 Tory MPs and give Ed Miliband a comfortable majority."
However it's not all good news for Labour:
"The research also found that most voters in these seats are optimistic about the economy, and only three in ten would rather see Mr Miliband as Prime Minister than David Cameron."
The polling also suggests that nearly 7 in 10 people trust Osborne and Cameron most to run the economy.
Back to the positive news though – these results would – if reproduced across the country – see Labour take 83 Tory seats, enough for a comfortable majority. That said, as George Eaton has noted, an October 2009 marginal seats poll suggested the Tories would have a majority of 70 in 2010.
The Labour held and Labour target seats that were polled are as follows (with links to the data for those who want more detail). If Ashcroft's polling is correct, Labour are set to hold all of their seats on this list and the Tories will only hold Thanet South:
This will give Labour a boost after successful but mixed local election results this week which fell short of what's needed to win next year, and ahead of a tough night tomorrow with UKIP expected to do well. Labour's campaign is focussed on the marginals, and if these results are replicated in the rest of the target seats, then a majority is still in sight.
Update: Douglas Alexander, Labour's Campaign Chair, has responded to the Ashcroft poll, saying:
"Lord Ashcroft's poll confirms that we are making real progress in seats where we need to do well and that Labour can win next year's General Election.
"In the year ahead we will continue to show how we can make a difference to people's lives and engage directly with voters conversation by conversation, doorstep by doorstep."
More from LabourList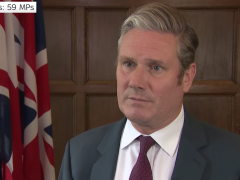 Video
Keir Starmer has declared that replacing Boris Johnson as Prime Minister with another Conservative MP is "not the…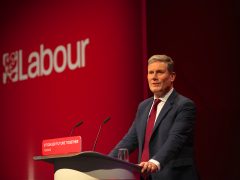 Daily email
Boris Johnson has finally agreed to go. Following an unprecedented number of resignations over the past few days, a…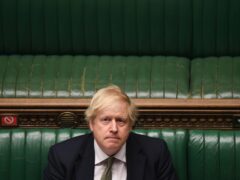 News
Boris Johnson has agreed to stand down as Prime Minister following an unprecedented number of ministerial resignations from…