It has been a long and hard-fought campaign but on Thursday the people of London voted for change, and along with other major cities, rejected UKIP and voted overwhelmingly for Labour. Croydon went Labour. Merton went Labour. Redbridge went Labour – for the first time in its history. Labour in Ealing, Camden and many other boroughs increased our control to unprecedented levels.
And of course we had one eye on the seats we must win in London next year. Sadiq Khan, Gareth Thomas and Heidi Alexander did a great job in coordinating the local campaign with our key seat strategy.
The European Elections saw more triumphs for Labour in London where the MEP team has worked incredibly hard over the last year. They thoroughly deserve their success and much credit is owed to the candidates that narrowly missed out. Their campaigning skills helped their colleagues immeasurably.
There was scant good news for the Coalition in London.
The Liberal Democrats were annihilated.
In Islington, a council they held as recently as 2010, they were completely obliterated, leaving a council of 47 Labour councillors and a solitary Green as the only opposition. In Lambeth, they lost all 15 of their councillors, leaving 3 Conservatives and 1 Green as the only opposition.
The Conservatives did not fare much better.
They held Barnet by one seat, but the Labour gains were significant enough to give Andrew Dismore and Sarah Sackman real hope for next year's General Election.
Undeniably though, the feather in London Labour's cap was the extraordinary triumph in David Cameron's favourite council – the Tory flagship borough of Hammersmith and Fulham.
Labour gained 11 seats from the Conservatives giving control of the Council by 26 seats to 20. In the target ward of Fulham Broadway, Labour needed a 10% swing. We took it with 15%, shell-shocking the Tories who had previously thought it was safe. This was the victory that almost no one outside Hammersmith & Fulham Labour saw coming.
By voting for Labour, the residents of H&F rejected some of the arrogant and self-serving policies that the Conservative administration pursued and endorsed the local Labour Party's decision to put saving our hospitals at the centre of our campaign.
Under Labour Leader Stephen Cowan, a fine team of candidates and activists offered an alternative to a Tory administration that put the interests of property developers and overseas investors before local residents. 
During months of doorstep conversations and meetings with constituents the same issues came up again and again. Families unable to pay the Bedroom Tax facing eviction, patients worried about A&E closures, parents angry at the closure of good community schools like Sulivan to make way for free schools, and young people unable to find a home affordable to rent or buy.
I saw every week in my surgery that under the Coalition Government and the Conservative council the most vulnerable in society were being victimised and marginalised. This concerned many people, irrespective of their own circumstances, and on Thursday they voted with their feet, returning a Labour administration.
Our local campaign reflected the same message that Ed Miliband has been talking about nationally: that economic recovery must help those at the bottom, rather than just a wealthy few.
Winning H&F is rich reward for the hard work of Stephen Cowan and the local activists, toiling for eight years in opposition to one of the nastiest Tory councils in the country. It also shows how Ed's strategy is winning back voters who left us in 2010 for the Tories or the Lib Dems.
And it is an indictment of David Cameron's judgment. He made an unscheduled visit to Hammersmith a few days before poll in an attempt to sure up the Tory vote. But he was ill-informed or deliberately misleading about the proposals to close both borough A&Es. The Evening Standard reported that he spent time on Election Day afternoon on the phone to residents in H&F, urging them to get out there and vote Tory.
Boris Johnson also featured prominently on Tory leaflets – he won in all our target wards in 2012. But people believed the evidence of their own eyes above what Cameron and Johnson had to say. They rejected a Conservative ideology which seeks to privatise and downgrade the NHS, sees providing affordable housing as a 'hand out', and tries to demonise and divide people.
I look forward to a new way of working with and listening to residents under the Labour Leader of Hammersmith & Fulham Council, Stephen Cowan. He will be the first to say, the hard work starts here. 
David Cameron's 'favourite council' just became Ed Miliband's.
Andy Slaughter is the Labour MP for Hammersmith
More from LabourList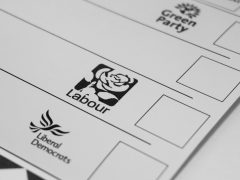 Comment
On his tour of the Sunday politics shows, David Lammy did two things: he claimed Labour is now…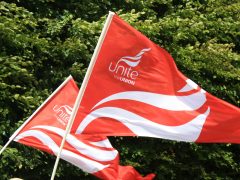 Daily email
David Lammy prompted a fresh row between Labour and the unions yesterday. As the Shadow Foreign Secretary discussed…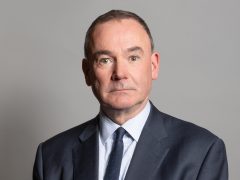 Comment
There is a real danger the Labour leadership is misreading the political moment. Armed with a New Labour…