"A new dawn has broken, has it not?"
These were the words of Tony Blair, shortly after a Labour majority had flashed across the screens of the nation in 1997. As we stand a year away from what we hope will be another 'new dawn' for our party, what can we take from the legacy of the last Labour government?
Since the formation of the Coalition, there has been, quite rightly, debate within the Labour party about what mistakes were made, what we could and should have done and what lessons we take forward into the 2015 General Election campaign.
We've apologised. We've expressed regret. And now we need to move on. We should be proud of what we achieved from 1997 – 2010 (in the teeth of fierce Tory opposition); the National Minimum Wage, the Social Chapter, the billions which dramatically improved our public services, Sure Start centres and working tax credits which made working worthwhile and helped to lift a million children out of poverty.
Yes, we made mistakes. Yes, we could have gone further. But whilst we remain bogged down in apologies, recriminations and hand-wringing, we cannot move on. So, what's next? With the rise of UKIP and the narrowing of the opinion polls, there is a clear need to grab the collective attention of the public and hold onto it.
The challenges ahead are all too clear. We face a generation of people unable to buy their own property, and increasingly even rent one. A generation of people who can't find work or who are employed on a zero-hours contract.
Nature abhors a vacuum and some of those searching for solutions have stumbled across the empty rhetoric of Nigel Farage and his friends. We know that UKIP do not have the answers but, for many, they appear to be the only ones asking the right questions.
Ed Miliband has set the agenda on energy prices. He has made good progress when raising the issues of the cost of living crisis and extortionate rents.
In the Labour leadership race, Ed Miliband's proposition of a Living Wage galvanised party members and swung many of them behind his campaign. This would be a perfect way of building on our success and going further. Rather than subsiding low-pay, actually giving the lowest-paid workers dignity in work.
Rent controls are part of the solution but the real answer is to build more homes. Labour needs to shout this from the rooftops. There are over 100,000 empty homes across this country and offering incentives to get them back into use, or rebuild them, has to be a priority.
Security in work is another major issue facing our country. A permanent job now seems at scarce as fairy dust. We need to look at ways to ensure that workers are not exploited by zero-hour contracts and the erosion of working conditions.
The positive message to take from UKIP's rise is that it shows that people are crying out for an alternative. This, ironically, actually presents the best climate in which to both capitalise on the popular policies which won us three terms in office, and also to go further, offering radical and yet practical solutions in a country as badly in need of reform as it was in 1945.
So, let's not look back in anger but look to the future. We are best when we are boldest. Best when we are Labour.
More from LabourList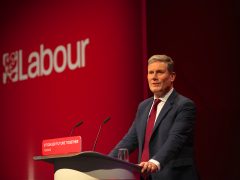 Daily email
Boris Johnson has finally agreed to go. Following an unprecedented number of resignations over the past few days, a…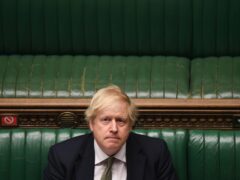 News
Boris Johnson has agreed to stand down as Prime Minister following an unprecedented number of ministerial resignations from…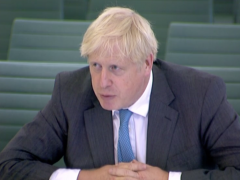 News
Labour MPs have grilled Boris Johnson during his appearance in front of the liaison committee of select committee…