Every year I look in advance of the May elections at what the measures of success will be for Labour. This year's article is here.
After the elections I check to see how we did.
This year we had both European Parliament and local authority elections.
For the local elections I outlined four measures of success: national vote share, raw number of councillors, number of councillors gained and number of councils controlled.
The accepted measure of national vote share for local elections is the BBC projected national vote share, which factors in an estimate for those areas which did not have elections this year. It therefore irons out any artificial boost Labour received from this year's elections including London and the metropolitan boroughs but not many shire areas. The BBC says Labour got 31%, the Tories 29%. Labour is therefore up 2% since last year, the Tories up 3%. Labour therefore passes the test of coming first.
It looks like Labour now has about 7180 councillors, the highest number since the 2003 elections, which were held before the full impact of the unpopularity of the Iraq War was felt.
I suggested 200 net gains of councillors would be a stretching target and 150 was more likely. We passed both these benchmarks easily, with a net gain of 338 (with one council still to declare at time of writing). To disaggregate this between London and non-London, I thought we would be lucky to get 25 gains in London because of the high starting point in 2010 when the London borough elections had already been very strong for Labour. In fact we made an astonishing 201 gains in London. This means that outside London we made 137 net gains against a target I suggested of 125 – more modest than in London but still impressive.
In terms of control of councils, we made a net gain of six councils, taking us to 124. This is the best total we have had since 2002 and means we now control 70 more councils than at the last General Election, including most of the powerful and populous London and Metropolitan boroughs, giving us considerable executive power in many areas of the UK.
Of the three specific targets I mentioned, we gained Cambridge and Redbridge but West Lancashire only went from Tory to hung rather than outright Labour control.
I highlighted Crawley, Walsall and Worcester as authorities where we would want to make gains without necessarily taking control. In Crawley we exceeded expectations by actually taking control of the council direct from the Tories. In Walsall we missed taking control by one seat which may mean we can take control on the mayor's casting vote. In Worcester we gained a seat but remain two short of a majority.
Whilst UKIP gained councillors their vote share was actually down 6% from the high point of last year's local elections. Their gains from Labour were of two distinct types – replacing the Tories, BNP and Lib Dems to garner the anti-Labour vote in places like Rotherham, where they can't affect the General Election as the seats are very safe; and creating an unpredictable multi-party politics in some east coast marginals which could now go any of three ways in 2015.
The Tories lost control of a net 11 councils including a group of four in South Essex (where we also lost control of Thurrock) which is clearly, and given the "white flight from London" demographic expectedly, a UKIP heartland (it was the first area to turn against Blair in 2001, again because of Europe and immigration). Their other losses included Amber Valley, iconic Basildon, Crawley, Peterborough and Croydon, all of which are significant in General Elections, and their London Neo-Thatcherite flagship Hammersmith & Fulham. They did well to hold onto Swindon.
In terms of parliamentary marginals, Labour won in target seats including Amber Valley, Bradford East, Burnley, Bury North, Cambridge, Carlisle, Colne Valley, Crawley, Dudley South, Harlow, Hastings, Ipswich, Keighley, Limcoln, Norwich North, Pendle, Peterborough, Plymouth Devonport, Reading West, Swindon South (despite not taking control of the council), Warrington South, Weaver Vale, Wolverhampton South West and all the London targets plus some seats like Enfield Southgate which is not on our target list and was lost in 2005 not 2010. Outside London it looked like our 2005 victory, inside it looked like the 1997 landslide.
For the European Parliament elections I suggested we should be happy with 25% of the vote and 7-10 extra MEPs. We got … 25% of the vote and 7 extra MEPs. Our vote share is up nearly 10% from the low point of 2009 (i.e. we got two thirds more votes than then) but is also higher than the 23% we scored in 2004 which was a year before we won a General Election. It's thus our best European Parliament result since the first PR election in 1999, 15 years ago, in the context of a UKIP vote of 28%. Given the tiny gap between Labour and UKIP we would have come first for the first time since 1994 if 175000 people had voted Labour instead of UKIP (about 15000 per region). Important for the "One Nation" narrative is that we won an MEP in every region, including the south west where we jumped from 5th to 3rd.
For the Tories the European result was the first time they have not won these elections for 20 years, the lowest number of MEPs they have ever had, and the first time they have ever come third in a nation-wide election.
For the Lib Dems it was their worst result since 1989 when they were in crisis after the Liberal/SDP merger. They were only a handful of votes away from losing every single one of their ten MEPs. They came fifth which is even worse than their fourth place in 1989.
Despite some hype about the Greens taking votes from Labour's left flank and them overtaking the Lib Dems, they actually lost vote share compared to 2009 and were beaten by Labour in Brighton and Oxford which they had won last time.
It would be absurd to suggest Labour hasn't lost potential supporters to UKIP, that this isn't a serious problem and we need to work out how to win them back. I should caution that the stance needed to win some of them back might involve policy choices that are unpalatable to our existing supporters and incompatible with our core values! But the initial assessment that UKIP hurts the Tories far more than Labour remains correct – UKIP represents a serious problem for Labour (particularly in a specific batch of east coast seats such as Thurrock, Great Grimsby and Great Yarmouth) but an existential threat to the Tories as well as being a serious short term threat to their ability it form a majority in 2015, both by siphoning off votes in critical marginals and because they may win half a dozen primarily Tory constituencies outright. I remain convinced we should be resourcing a couple of seats in Kent that were Labour until 2010 and will be three-way marginals because of UKIP e.g. Sittingbourne & Sheppey and Thanet South.
Overall these were clearly not elections when Labour swept all before it (except in the inner urban areas where we achieved a virtual monopoly of councillors). This is not 1996. But no one has suggested it was or could be. These represent steady gains, achieved in the context of a new four party politics, which mean we can win in 2015 but it will be close fought and come down to the campaign in individual marginal constituencies. In this context Lord Ashcroft's mega-poll of the marginals showing Labour doing better in the marginals than nationally and on track to gain 83 seats may be as important to this weekend's picture as the two actual sets of elections. Our field operation is already operating at a very high level, we now have a good armoury of attractive policies. The obvious flaws in our top level communications performance now need to be urgently addressed.
More from LabourList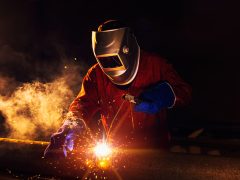 News
The UK government is failing to keep up with its European counterparts in efforts to decarbonise the steel…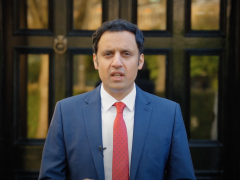 News
Anas Sarwar has called for emergency legislation to be put forward in the Scottish parliament in response to…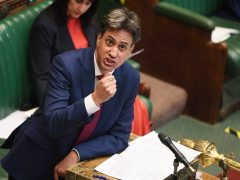 News
Ed Miliband has accused the Conservative leadership candidates of "infighting" and being "more focused on playing politics" than…