Yesterday's Ashcroft poll that showed a 6.5% to Labour in the battleground marginals has put a spring in the step of many Labour staffers, activists and candidates after a mixed bag of results on Thursday – and ahead of a tough looking night of European election results.
Perhaps the most eye catching claim from Ashcroft as he announced his polling was that if the swing he's recorded in the battleground seats he polled is replicated across the full set, Labour would take 83 seats that the Tories won in 2010. Taking away Corby which Labour has already taken in a by-election, that means there are 82 Tory MPs who would lose their seats if the Ashcroft poll comes true. That would deliver a 32 seat majority for Labour, and that's before counting gains from the Lib Dems.
However, it's important to remember that this is only a poll – albeit a very thorough one. On Thursday there were actual elections that showed us falling back thanks to UKIP in areas like Thurrock, Basildon and Great Yarmouth that the Ashcroft poll would see us winning next year. It does suggest though – as Labour staffers were arguing ahead of election day – that the focus on marginals is seeing some rewards.
So which Tory MPs would lose their seats?
Frontbenchers who are at risk: Edward Timpson, PUS Children and Families; Esther McVey, Minister for Employment; Stephen Crabb, PUS for Wales and Whip; Brandon Lewis, PUS CLG; David Mundell, PUS Scotland; Nicky Morgan, Financial Sec to Treasury and Minister for Women; Kris Hopkims, Minister for Housing; Anna Soubry, Minister for Defence Personnel, Welfare and Veterans.
Backbenchers who are at risk: Robert Halfon, Jacob Rees Mogg, Charlie Elphicke and Chloe Smith.
Here's the full list:
Region
Seat
Held by
Lab
Con
Winner
Lab Maj
Eastern
SOUTH BASILDON & EASTTHURROCK
Stephen Metcalfe MP Con
37.5%
37.4%
Lab
0.1%
West Midlands
BURTON
Andrew Griffiths Con
38.4%
38.0%
Lab
0.3%
West Midlands
RUGBY
Mark Pawsey Con
37.9%
37.5%
Lab
0.4%
South East
READING WEST
Alok Sharma Con
37.0%
36.7%
Lab
0.4%
South East
CRAWLEY
Henry Smith Con
38.8%
38.3%
Lab
0.5%
Yorkshire and Humber
CALDER VALLEY
Craig Whittaker Con
33.5%
32.9%
Lab
0.6%
London
FINCHLEY & GOLDERS GREEN
Mike Freer Con
40.2%
39.5%
Lab
0.7%
London
BATTERSEA
Jane Ellison Con
41.6%
40.8%
Lab
0.8%
South West
BRISTOL NORTH WEST
Charlotte Leslie Con
32.4%
31.5%
Lab
1.0%
North West
CREWE & NANTWICH
Edward Timpson Con
40.5%
39.3%
Lab
1.2%
Yorkshire and Humber
BRIGG & GOOLE
Andrew Percy Con
39.6%
38.4%
Lab
1.3%
Wales
PRESELI PEMBROKESHIRE
Stephen Crabb Con
37.7%
36.3%
Lab
1.4%
London
ILFORD NORTH
Lee Scott Con
40.7%
39.2%
Lab
1.5%
Wales
ABERCONWY
Guto Bebb Con
31.0%
29.3%
Lab
1.7%
Eastern
HARLOW
Robert Halfon Con
40.2%
38.4%
Lab
1.8%
West Midlands
STOURBRIDGE
Margot James Con
38.2%
36.2%
Lab
2.1%
West Midlands
STAFFORD
Jeremy Lefroy Con
39.5%
37.4%
Lab
2.1%
Eastern
PETERBOROUGH
Stewart Jackson Con
36.0%
33.9%
Lab
2.2%
North West
SOUTH RIBBLE
Lourraine Fullbrook Con (NB standing down)
41.2%
39.0%
Lab
2.2%
Yorkshire and Humber
COLNE VALLEY
Jason McCartney Con
32.9%
30.5%
Lab
2.4%
South East
DOVER
Charlie Elphicke Con
40.0%
37.5%
Lab
2.5%
West Midlands
DUDLEY SOUTH
Chris Kelly Con
39.5%
36.6%
Lab
2.9%
Eastern
GREAT YARMOUTH
Brandon Lewis Con
39.7%
36.6%
Lab
3.1%
South West
NORTH EAST SOMERSET
Jacob Ress Mogg Con
38.2%
34.8%
Lab
3.4%
Yorkshire and Humber
CLEETHORPES
Martin Vickers Con
39.1%
35.6%
Lab
3.4%
North West
ROSSENDALE & DARWEN
Jake Berry Con
38.7%
35.3%
Lab
3.5%
South East
MILTON KEYNES SOUTH
Iain Stewart Con
38.7%
35.1%
Lab
3.6%
East Midlands
HIGH PEAK
Andrew Bingham Con
38.1%
34.4%
Lab
3.7%
Eastern
NORWICH NORTH
Chloe Smith Con
37.9%
34.1%
Lab
3.8%
Scotland
DUMFRIESSHIRE, CLYDESDALE & TWEEDDALE (W)
David Mundell Con
35.4%
31.5%
Lab
3.9%
Wales
VALE OF GLAMORGAN
Alum Cairns Con
39.4%
35.3%
Lab
4.2%
Wales
CARMARTHEN WEST & SOUTH PEMBROKESHIRE
Simon Hart Con
39.2%
34.6%
Lab
4.5%
Eastern
WATFORD
Richard Harrington Con
33.2%
28.4%
Lab
4.8%
Yorkshire and Humber
ELMET & ROTHWELL
Alec Shelbrooke Con
41.0%
36.1%
Lab
4.9%
Eastern
STEVENAGE
Stephen McPartland Con
39.9%
34.9%
Lab
5.0%
North West
PENDLE
Andrew Stephenson Con
37.4%
32.4%
Lab
5.0%
London
EALING CENTRAL & ACTON
Angie Bray Con
36.6%
31.5%
Lab
5.1%
South West
SOUTH SWINDON
Robert Buckland Con
40.8%
35.3%
Lab
5.5%
West Midlands
WARWICK & LEAMINGTON
Chris White Con
41.9%
36.1%
Lab
5.8%
London
HARROW EAST
Bob Blackman Con
44.1%
38.2%
Lab
5.9%
East Midlands
LOUGHBOROUGH
Nicky Morgan Con
41.0%
35.1%
Lab
5.9%
West Midlands
CANNOCK CHASE
Aidan Burley Con
39.6%
33.6%
Lab
6.0%
North West
WIRRAL WEST
Eather McVey Con
42.8%
36.0%
Lab
6.8%
Yorkshire and Humber
KEIGHLEY
Kris Hopkins Con
42.3%
35.4%
Lab
6.8%
West Midlands
WORCESTER
Robin Walker Con
39.9%
33.0%
Lab
6.9%
London
CROYDON CENTRAL
Gavin Barwell Con
40.0%
33.0%
Lab
7.0%
North West
CITY OF CHESTER
Stephen Mosley Con
41.6%
34.1%
Lab
7.5%
North West
BLACKPOOL NORTH & CLEVELEYS
Paul Maynard Con
43.0%
35.3%
Lab
7.7%
East Midlands
EREWASH
Jessica Lee Con
40.7%
33.0%
Lab
7.8%
South West
KINGSWOOD
Chris Skidmore Con
41.8%
33.9%
Lab
7.9%
North West
BURY NORTH
David Nuttall Con
41.7%
33.7%
Lab
8.0%
East Midlands
NORTHAMPTON NORTH
Michael Ellis Con
35.8%
27.6%
Lab
8.2%
South West
GLOUCESTER
Richard Graham Con
41.7%
33.4%
Lab
8.2%
West Midlands
NUNEATON
Marcus Jones Con
43.4%
35.0%
Lab
8.4%
West Midlands
HALESOWEN & ROWLEY REGIS
James Morris Con
43.1%
34.7%
Lab
8.4%
Eastern
IPSWICH
Ben Gummer Con
41.2%
32.6%
Lab
8.6%
South East
HASTINGS & RYE
Amber Rudd Con
43.6%
34.6%
Lab
9.0%
London
ENFIELD NORTH
Nick de Bois Con
45.0%
35.8%
Lab
9.2%
South East
HOVE
Mike Weatherley Con
39.5%
30.2%
Lab
9.3%
London
BRENTFORD & ISLEWORTH
Mary Macleod Con
40.1%
30.7%
Lab
9.4%
Yorkshire and Humber
PUDSEY
Stuart Andrew Con
41.6%
32.0%
Lab
9.6%
South East
BRIGHTON KEMPTOWN
Simon Kirby Con
41.4%
31.5%
Lab
9.9%
Eastern
BEDFORD
Richard Fuller Con
42.4%
32.4%
Lab
10.0%
North West
WARRINGTON SOUTH
David Mowat Con
39.5%
29.3%
Lab
10.2%
Yorkshire and Humber
DEWSBURY
Simon Reevell Con
38.7%
28.5%
Lab
10.2%
South West
PLYMOUTH SUTTON & DEVONPORT
Oliver Colvile Con
38.2%
27.8%
Lab
10.4%
East Midlands
LINCOLN
Karl McCartney Con
41.7%
31.0%
Lab
10.7%
North West
WEAVER VALE
Graham Evans Con
42.8%
32.0%
Lab
10.7%
South West
STROUD
Neil Carmichael Con
45.1%
34.3%
Lab
10.8%
North
CARLISLE
John Stevenson Con
43.8%
32.8%
Lab
11.0%
North West
MORECAMBE & LUNESDALE
David Morris Con
45.9%
34.8%
Lab
11.0%
West Midlands
WOLVERHAMPTON SOUTHWEST
Paul Uppal Con
45.5%
34.2%
Lab
11.3%
Eastern
WAVENEY
Peter Aldous Con
45.2%
33.7%
Lab
11.5%
East Midlands
AMBER VALLEY
Nigel Mills Con
43.9%
32.1%
Lab
11.8%
North West
LANCASTER & FLEETWOOD
Eric Ollerenshaw Con
41.8%
29.6%
Lab
12.2%
East Midlands
BROXTOWE
Anna Soubry Con
44.8%
32.5%
Lab
12.3%
North
STOCKTON SOUTH
James Wharton Con
44.8%
32.4%
Lab
12.3%
East Midlands
SHERWOOD
Mark Spencer Con
45.3%
32.7%
Lab
12.6%
Wales
CARDIFF NORTH
Jonathan Evans Con
43.6%
31.0%
Lab
12.6%
London
HENDON
Matthew Offord Con
48.6%
35.8%
Lab
12.8%
Eastern
THURROCK
Jackie Doyle-Price Con
43.1%
30.3%
Lab
12.8%
West Midlands
NORTH WARWICKSHIRE
Dan Byles Con
46.6%
33.7%
Lab
12.9%
More from LabourList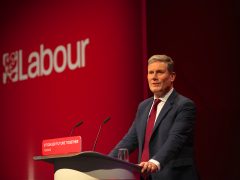 Daily email
Boris Johnson has finally agreed to go. Following an unprecedented number of resignations over the past few days, a…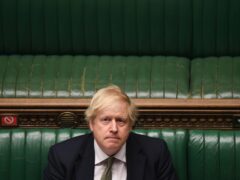 News
Boris Johnson has agreed to stand down as Prime Minister following an unprecedented number of ministerial resignations from…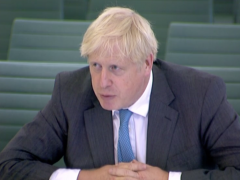 News
Labour MPs have grilled Boris Johnson during his appearance in front of the liaison committee of select committee…