One of the great myths of Scottish politics is that the SNP are a progressive party. It simply goes to show if you repeat a line often enough people will start to buy it.
Scratch beneath the surface however, and that facade cracks to show the party's true colours – a party whose ideology is separation and narrow nationalism, not redistribution or solidarity.
We saw it when Scotland's Future, the tax-payer funded manifesto to break up the UK, had a headline fiscal policy of a corporation tax cut, handing  £385million to big businesses like Google, Starbucks and Amazon.
We saw it when the SNP refused to back Labour proposals on reinstating the 50p tax rate or the energy price freeze, but instead dedicate their political existence to breaking up a union where wealth is shared and redistributed.
Even then however, I was still stunned when the SNP voted in lock step with the Tories in Holyrood  this week to block my proposal to extend the living wage to workers on public contracts,
My amendment would have ensured that low paid staff such as cleaners, caterers, and retail staff would receive the living wage. For a full time minimum wage worker it would have represented a £2,600 pay rise.
It would have improved our economy too, with major businesses such as KPMG highlighting the economic benefits such as improved performance, higher morale and lower absence rates.
The SNP stated repeatedly they could not deliver the living wage in public contracts due to "EU Law", despite the European Commission embarrassingly slapping down Alex Salmond a few weeks ago by telling him there was no law prohibiting it.
This was in addition to the answer  the European Commission gave to Scottish Labour MEP David Martin last year making clear the living wage could be delivered in the manner I proposed.
It also ignores that the living wage is being delivered in public contracts now, by Labour Councils up and down the United Kingdom from Islington to Renfrew.
The SNP however, were happy to hide behind their interpretation of EU rules to deny a pay rise to working people across Scotland.
If the actions were surprising, the narrative was familiar. It was someone else's fault. This time the EU instead of the UK.
This culture of grievance and blame has become beyond tiresome in Scotland, especially when real practical help can be given delivered.
Scottish Labour stands up for the living wage and will not let these issues lie. We back a £1000 tax rebate to employers paying the living wage, we want to establish a National Living Wage Strategy accountable and reporting to the Scottish Parliament and we have highlighted the disgraces of the low pay loophole in Scotland's public sector.
We are on the side of the low paid in Scotland and indeed across the UK. The SNP vote with the Tories. Another myth shattered.
More from LabourList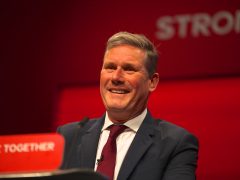 Daily email
Since becoming Labour leader, Keir Starmer has made consistent efforts to show that he is not Jeremy Corbyn…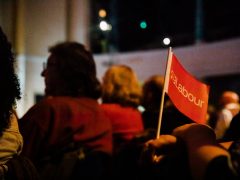 News
New guidance issued by Labour for selecting parliamentary candidates ahead of the next general election is set to…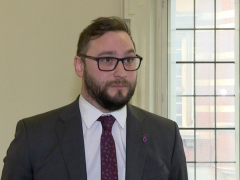 News
Christian Wakeford today defected from the Conservatives to the Labour Party. Some have wondered whether his politics fit…