I first heard about the terrible illness, mesothelioma, soon after I was elected an MP in 2010. A constituent, Mrs Elaine Haskins, came to see me to tell me about her husband, who had died in 2006 as a result of being exposed to asbestos at work many years earlier. There had been no compensation for him or his family, and, in Elaine's words, the insurance industry had done everything it could to avoid paying out a penny. It was clear Mr Haskins and thousands like him were victims of a terrible injustice. Elaine urged me to fight for a fair deal for sufferers and their families.
For working people to be victims of a disease that resulted directly from going out simply to do a day's work, to support themselves and their families, is a terrible, cruel insult. The most heavily industrialised areas, like Scotland, the North West, North East and Northern Ireland, docks and shipyards around the country, suffered so much precisely because of our proud industrial heritage.
We all have a duty to recognise and put right the injustice the victims have suffered – yet for years progress was at best glacial. Even now it feels like we take two steps forward and then one step back.
The Mesothelioma Act 2014, which will at last secure payments to those victims who can't trace a former employer or employer's liability insurer, is hugely welcome. But justice has been a long time coming, and even now it remains only partial justice.
The terrible consequences of exposure to asbestos have been known since the 1930s. Yet today people in this country, and appallingly, around the world, especially in developing economies, continue to be exposed to fatal danger. And even now, the level of compensation offered to mesothelioma victims is far from total. Under the 2014 scheme, compensation is set at only 80% of average civil damages. Meanwhile, access to legal advice for those who might be able to take action against a former employer is also being curtailed.
More action is clearly needed.
A Labour government will start by securing funding for mesothelioma victims by writing into law a 3% levy on the insurance industry to meet payments under the 2014 Act. Currently funding for payments when an employer or employer's liability insurer can't be traced is met from a levy on the industry of 3%. Everyone accepts this levy rate – government, the industry, and victims' groups. The minister, Mike Penning, repeatedly assured us in debates in parliament that the 3% in his words "isn't going anywhere". The industry confirms it's affordable –without any need for an increase in premiums. That's important because if the levy is set and remains at 3%, after an initial spike in claims in the first 4 years of the scheme, it will allow for a higher rate of payment than the current 80% of average civil damages. Indeed it would allow for a full 100% payout and what's more, leave funding over for new research into the disease.
Secondly we would ensure that the systems are in place that mean those at risk are aware of the dangers and how to protect themselves. So we will work with contractors, industry bodies, and trade unions to spread information and advice about health and safety practices down through supply chains, or via targeted public information campaigns.
Third, Labour will act in relation to access to legal advice and representation. During the passage of the Mesothelioma Act, the government announced that the exemption for mesothelioma cases from the ban in the Legal Aid, Sentencing and Punishment of Offenders Act on success fees and after the event insurance was to be removed. We are very concerned that the exemption for mesothelioma – and other concessions we secured on domestic violence, insolvency and privacy – are now under attack. There is a clear tipping of the balance in favour of insurers and away from victims. A Labour government would stop any more drift towards anti-claimant policies. We will review the effects of Part I and II of the Legal Aid, Sentencing and Punishment of Offenders Act to see how the rights of victims can be better protected when we return to government.
So a Labour government will enshrine the 3% levy in law; something that the present government has inexplicably refused to do. And we will pursue discussions with the research community and with the insurance industry about how we ensure that funding for research is secure and sustainable. It is shameful that research into this devastating disease is so seriously under-funded. That the insurance industry should help fund this research is widely accepted – it's what researchers want, it's what patients and their families want, and even insurers are supportive.
Only a Labour government will take every possible step to ensure the sustainable funding that's needed from the industry to deliver justice for the victims of this terrible disease.
Kate Green is the Shadow Minister for Disabled People
More from LabourList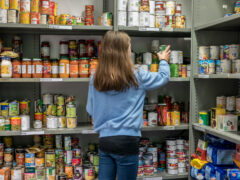 Comment
Next year there will be an election and Labour stands poised to take power. Unlike the late 1990's,…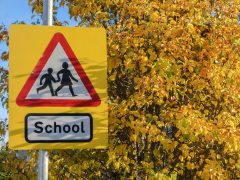 Comment
Unlike 1997, education is not going to be a top tier issue at the next election. That will…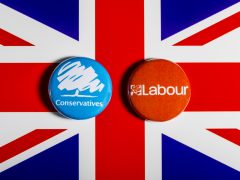 Columnist
If you listen to some commentators, you'd think Labour are now destined to be the largest party in…