On Sunday morning Ed Miliband faces Nigel Farage on the Marr Show sofa – one thing that will almost certainly come up is the Labour Leader's non-referendum pledge. Rather than run away from the question he should defend his decision. Lets get one thing straight – the EU is an elitist project. It was created as a technocratic trading bloc and in its current form it upends traditional notions of state sovereignty.
However, that does not mean that a referendum is a good idea.
In 1972 Harold Wilson seized on Tony Benn's idea of a referendum as a way of keeping the Labour Party together as the European Communities Bill wound its way through Parliament. When Labour won power in 1974 in an election where the referendum commitment had little to no effect (despite Enoch Powell's best efforts), Bernard Donoghue – the head of the Number 10 Policy Unit – noticed that the looming presence of a referendum meant that all decisions about economic policy were delayed. This proved disastrous as inflation rocketed out of control in 1974-75, precipitating the IMF crisis in 1976. Whilst UKIP often dismiss arguments about business confidence, supporters of a modern referendum need to accept the cost of two years of economic uncertainty in the lead build up to it. In their eyes that might be a cost worth paying but Miliband has concluded that it is a price not worth paying, because of the risk to economic recovery.
In 1975 the renegotiation of the terms of membership was laborious, exhausting James Callaghan the Foreign Secretary. Callaghan was however only dealing with eight other foreign ministers – David Cameron's next Foreign Secretary will be dealing with 27 different countries and many more entrenched laws and institutions. When the renegotiated terms were announced in March 1975 the Labour MPs running the no campaign considered them a fix. Hugo Young observed in his history of Britain and Europe, Thatcher's conversion to the cause of a referendum once out of office was a response to measures she had taken in office without seeing any need for a referendum.
As Steve Richards notes, for hardcore Eurosceptics today any renegotiation – along Cameron's proposed lines – would be dismissed as "mere crumbs" and his backbenchers would demand more. Because European referenda are offered, as mechanisms for resolving domestic political questions, their results are likely to be inconclusive in the long term. This has the effect of temporarily freezing the democratic problem, rather than resolving it conclusively.
Less than a year after the 1975 referendum there are references in the Benn diaries to "Britain never consenting to membership" (the vote was nearly 2 to 1 in favour of staying in) and he then spent half a decade trying to get Britain out by the backdoor. A referendum does not make the EU vanish –a multi–billion pound single market and millions of consumers will be less than 21 miles away. Given that around half of the UK's exports currently go the EU, a plan is needed for a post-EU relationship. Such a plan is possible – the right-wing think-tank the IEA runs a competition for the best proposal –but, if the Brexit side were to be credible, it would need to agree on an exit model, which could well be impossible. This could mean that whichever side looses the referendum they could simply restart their campaign again, arguing that the referendum that had just been was not a genuine choice.
Miliband is right to oppose Cameron's referendum plan just because a referendum is a shibboleth among those angry at complex international treaties and immigration does not mean it will resolve anything.
Frederick Cowell is a Labour council candidate and a lecturer in European and Human Rights law
More from LabourList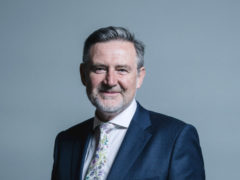 Comment
We saw the government this week announce a new target to cut CO2 emissions by 78% by 2035.…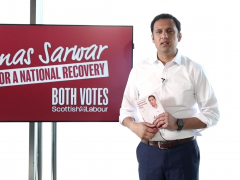 News
Anas Sarwar has declared, while unveiling the Scottish Labour Party's 'national recovery plan' manifesto today, that the Holyrood…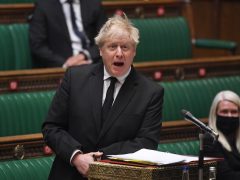 Daily email
The PM has a "perennial problem", according to government sources. He just cannot stop handing out his phone…