Introducing the National Minimum Wage was one of the last Labour government's proudest achievements. Ed Miliband wants the next Labour government to go further and strengthen the National Minimum Wage by giving the Low Pay Commission a 'stretching' target over the life time of a parliament, linked to median hourly pay.
It was not long ago that the Conservative Party claimed a minimum wage would cost a million jobs. Today they have not only accepted the principle of the minimum wage but George Osborne instructed Treasury number crunchers to look anew at the impact on jobs and they duly demonstrated that a minimum wage of £7 an hour would have a negligible impact.
The truth is that the Tories know they were on the wrong side of the economic argument and that they remain on the wrong side of the politics. In a YouGov poll earlier in the year a clear majority of supporters of all political parties backed 'a substantial increase' in the minimum wage, including 80% of Labour supporters and 66% of Ukipers.
Yet, this is one area where Labour may be underplaying a trump card.  Alan Buckle's low pay review is a very solid piece of work but Labour can go further, without frightening the horses.
In April the Conservatives introduced a new flat rate employer's national insurance Employment Allowance of £2000 for all businesses, offset against a firms total employer's national insurance liability.
It so happens that the biggest beneficiaries of this policy – micro firms who employ less than 10 people – are also the ones who struggle most to pay their staff a Living Wage.  34% of people who work for micro firms get paid below the Living Wage, compared to around 14% of those who work for the largest firms.
What would happen if the next Labour government made the Employment Allowance conditional on firms paying at least the National Minimum Wage plus an agreed increment to all their staff?
The first thing to note is that this approach – giving firms a reduction on their total employer's national insurance payments if they pay everyone more than a certain amount – is very different from policies like tax credits. Rather than topping up low pay this approach supports firms who pay more to everyone. Over time the impact on the type of economy Britain builds could be dramatic.
By giving most help to the smallest businesses this policy would help create a new wage norm. Once a first, second and third employee are paid National Minimum Wage Plus it becomes more challenging for an employer to offer a lower wage to a subsequent employee.
And as entrepreneurs think about setting up new ventures the knowledge that this allowance is available will encourage them to develop business propositions where higher pay is affordable.
Moreover, as wages for low paid workers increase more people will be floated off benefits and the taxpayer will gain. Labour could commit to use these resources to increase a Minimum Wage Plus employer's national insurance allowance.
Of course, the vast majority of small and micro firms already pay the Living Wage or more to all their staff, so these firms will gain from the policy without having to increase wages and be able to use the increased allowance to grow their business, employing more people on higher wages.
But Labour could go further than this and reform employer's national insurance to pay for further increases in the allowance.  For example, by imposing a low rate of employer's national insurance below what is termed the secondary threshold but also raising that threshold and then using the proceeds and the tax flow backs to the Treasury that result from higher wages to increase the allowance to £10,000 for all firms who pay National Minimum Wage Plus 50 pence I calculate that around 1.5 million people would receive a pay increase. Most will be employed by smaller companies.
Under this proposal larger companies would typically see an increase in their employer's national insurance liability but smaller firms who already pay all their staff above this wage floor would be given a substantial tax cut.  These smaller firms would be likely to employ more people on decent wages.
In the long run by supporting smaller firms who pay more rather than topping up low pay, Labour will deliver a high wage high skill economy and give taxpayers a better deal. And it will demonstrate that it is a pro enterprise as well as pro fairness party.
More from LabourList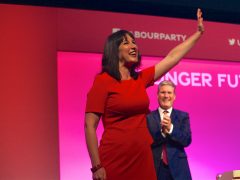 Comment
The Conservative leadership contest has shown the Tories' traditionally reckless and dishonest approach to the public finances. It…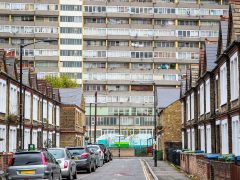 Comment
Whilst there has been much talk about the 'cost-of-living crisis' one of its key components, rent, has yet…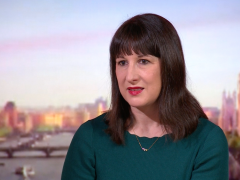 News
Rachel Reeves has warned that "people are worried sick about how they'll pay their bills and do their…