A row has broken out over all-women shortlists (AWS) in Cynon Valley, Wales. The Labour Party's decision to use an AWS to replace current MP Ann Clwyd has angered local party members who are calling for an open selection.
The BBC reported that local secretary Alun Williams, who is fronting the revolt against the party's decision, said the constituency needed the best candidate, regardless of their gender, and the local party was being "taken for granted". Speaking to Radio Wales, Williams explained that he felt the views of local party members who had asked for an open selection had been ignored.
Backed by Ann Clwyd MP who has argued local party members should be allowed to make their own decisions, the Cynon Valley Labour Party has cancelled a meeting to start the selection process, due to take place tonight. Instead, Williams told the BBC "we are sending a letter of protest to the Labour Party general secretary [Iain McNicol] and asking for an urgent meeting".
This isn't the first time a local party has reacted badly to an AWS in Wales. In 2005 a similar disagreement emerged in Blaenau Gwent in the run up to the general election. In open rebellion against the Party's decision to opt for a female only shortlist, previous Labour Cooperative Assembly Member (AM), Peter Law stood as an independent and beat the Labour candidate, Maggie Jones.
But none of this is to say that we should be so quick to reject AWS. Amidst such arguments over female shortlists, it's worth remembering how poorly represented women are in the Commons: between 1918 and 2013 only 8% of our MPs have been women (369 women to 4,538 men). And the picture in Wales is worse – a mere 5% of MPs have been female, (13 women to 258 men). Looking at the figures, it's clear that AWS are a much-needed step in the right direction.
Despite this dispute in Cynon Valley, the Welsh Labour Party isn't showing any signs of waning in its commitment to AWS. A spokesperson said:
"Labour lead the way on female representation in Wales with more women MPs, AMs and councillors than any other party and we will continue to do so."
It's worth keeping an eye on this because depending on the local party's campaign in Cynon Valley, there's a danger that this might not remain the case.
More from LabourList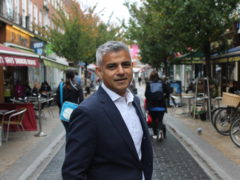 News
Labour incumbent Sadiq Khan has been re-elected in the London mayoral contest that turned out to be significantly…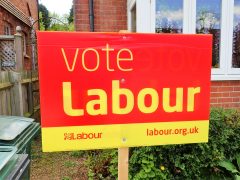 News
The Conservatives have made gains in the North of England in the May 6th elections but suffered defeats…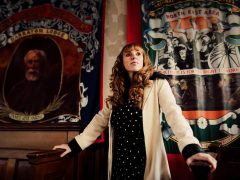 News
Deputy leader Angela Rayner has been sacked as Labour Party chair and national campaign coordinator in a bold move by…