Eight months ago we set up an independent group to examine whether the government's flagship welfare reform programme, Universal Credit, could be saved.
Led by Kieran Quinn, leader of Tameside council, the 'Universal Credit Rescue Committee' has examined the delivery and design of the troubled policy in great detail.
As the committee publishes its final report here, today I have announced four measures that a Labour government would take to try to rescue and improve Universal Credit. Each of these steps will help to ensure a simpler system for people claiming benefits and tax credits, while delivering value for money for taxpayers.
First, a Labour government would order a three-month pause to the troubled programmme. This brief break would enable a thorough review to take place so we could examine value for money, the management and delivery of the policy.
Second, we will call in the independent National Audit Office to scrutinise Universal Credit and to make sure the review's conclusions are robust. We will also ask the National Audit Office to produce quarterly reports for Parliament on the progress of this major government scheme, aiming to increase transparency and openness on a policy that has been shrouded in secrecy.
Third, if Universal Credit goes ahead we will make big changes to help families by reversing the government's decision to not given payments to the main carer of children in a household. This has disproportionately affected women. A Labour government will ensure payments of benefits for children are made to the person who is caring for them, not just the main earner.
Finally, Labour will make changes to Universal Credit to cut red tape for the self-employed. Under the current regime, the growing number of people who are self-employed are at risk of increased bureaucracy because they will have to understand and complete three separate sets of accounting rules in order to comply with Government regulations.
The changes to help families and the self-employed will be funded from within the existing budget.
So, while we support the principle of Universal Credit, we will not accept the waste and delays which have left the project in crisis. £131 million has already been wasted by incompetent ministers and unless the government gets a grip of Universal Credit millions more could be frittered away.
Delays have also brought the scheme to a grinding halt. Originally, Iain Duncan Smith promised one million people would be on Universal Credit by April 2014. But the latest figures show just 5,610 people are signed up, with the cost per person of the programme currently at £109,000.
Labour's review and the National Audit Office's work will enable an incoming government, under Ed Miliband's leadership, to take hard-headed decisions about whether Universal Credit can be rescued. In reality, though, it should not take another ten months to bring in the National Audit Office. In the interests of taxpayers, David Cameron should call them in today. Then, we can finally get a grip of this failing programme.
Rachel Reeves is the Shadow Secretary of State for Work and Pensions.
More from LabourList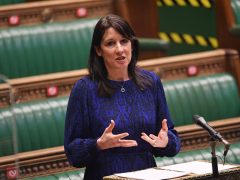 News
Rachel Reeves has argued that the Tories "have no plan for now, and no plan for the future"…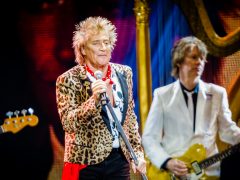 Daily email
The Tories appear to be at risk of losing a key demographic at the next election: 70s rock…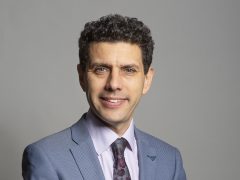 Comment
The theme of this year's Holocaust Memorial Day is ordinary people. Ordinary is often used as shorthand for…