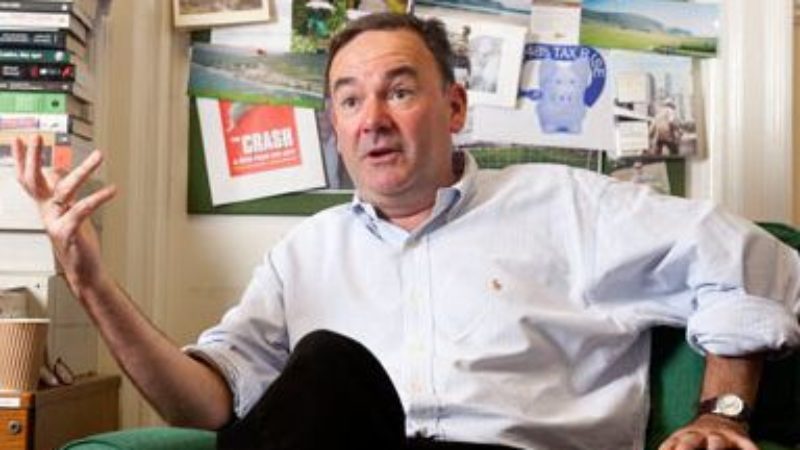 Recently I was at a event when a member of the Shadow Cabinet tapped me on the shoulder. They wanted to know if I thought the Tories might be at the event, perhaps recording what they said and poring over it in detail, attempting to trip them up. I said it was possible – they're everywhere at the moment. And they are. Which brings us to the front page of today's Sunday Times…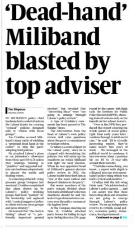 Labour's National Policy Forum meets in three weeks for a hugely important meeting that will define the shape and scope of Labour's policy offer in the run up to the next election. It's not just me that thinks that, Jon Cruddas – Labour's policy chief – has been saying as much for months. Except in private, it sounds like he's been trashing that same policy process. The Sunday Times(£) have a recording of Cruddas speaking at a meeting held by Compass. He appears to criticise recent party announcements as "cynical and punitive" and says that parts of the policy process have been "parked". Here are some of the most damaging quotes:
"Over at the IPPR they produced this report covering the whole gamut of social policy right from early-years interventions through to adult social care," he said. "[It is a] really interesting report; they've taken nearly two years of work . . . We managed in the political world to condense it into one story about a punitive hit on 18 to 21-year-olds around their benefits.
"That takes some doing, you know, a report with depth is collapsed into one instrumentalised policy thing which was fairly cynical and punitive."
"My job is to look at Labour's policy agenda . . . and I can assure you that these interesting ideas and remedies are not going to emerge through Labour's policy review. We set up independent reviews to rethink social policy, economic policy, democracy, local government — they come up with ideas and they're just parked, parked.
"And instead instrumentalised, cynical nuggets of policy to chime with our focus groups and our press strategies and our desire for a top line in terms of the 24-hour media cycle dominate and crowd out any innovation or creativity."
"The paradox is there is all sorts of creativity alongside a profound dead hand at the centre. I'd love to say why we don't just appropriate this idea or that idea — but honestly it ain't going to happen at the moment, even though the clock's ticking, with a profoundly important general election."
The National policy Forum meets in three weeks. So why in all merry hell did Cruddas think that attacking the Labour Party – and Labour Party policy – now, of all times, would be a good idea? Labour policy chief slams policy review? How is that ever going to be a good headline? He's smart enough and has been around the block long enough to know that this isn't the way people of his standing in the party are supposed to behave. Look again at this line "these interesting ideas and remedies are not going to emerge through Labour's policy review". What were you thinking Jon? I like you – I think you're a force for good in the Labour Party. But what were you thinking? Your job is to make sure that interesting ideas make their way through the process, not argue the opposite before the process has even finished.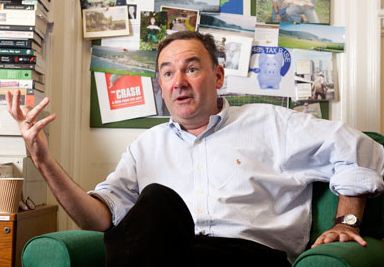 For many in the party – having staked a great deal on Cruddas and his policy review – this is a depressing report. And now the policy review needs to exceed expectations to avoid its epitaph being "interesting ideas and remedies are not going to emerge".
Of course, predictably, Cruddas's comments – especially around the "dead hand at the centre" – have been written up as an attack on Ed Miliband. But to me, it reads as just the latest ham-fisted critique of those around the Labour leader – in this case, those who Cruddas feels are boiling the big ideas he's been searching for down to smaller "policy nuggets". If that's the case, then we're back in the territory of "shrink the offer". But instead of complaining about a dead hand at the centre, Cruddas needs to understand that as far as the party is concerned, he is the hand on the policy tiller. He'll be judged on the outcome of the policy and manifesto process. He needs to decide whether he's going to concentrate on winning that battle and delivering something worth fighting for, or whether he's going to complain about such hurdles.
That's not to say that he doesn't have a point. It did feel like the IPPR report – weighing in at nearly 300 pages after 18 months of work – had been boiled down to two or three smallish policies. There's far more of interest in that document than the few plans that Miliband was willing to announce. The tendancy – not only from Labour but from all parties – to boil big policy ideas down to the simple, lowest common denominator headline for the press is one of the most distressing and consistent drawbacks of the way politics is conducted in 2014.
But whilst it's disturbing to hear of what sound like two parallel policy reviews – one that we're hearing about and one which is "parked" –  Cruddas must remember that he is meant to be the person driving the policy review. If it's been "parked", then it's his job to damn well get into the drivers seat and make sure it's moving again.
On a day when the party will want the focus to be on plans to devolve £30 billion to local government (a proposal that's far from a "cynical policy nugget"), the attention is take by the head of the policy review bashing his own party and their own plans. Worse – Miliband's piece on devolving power and funding from Whitehall is an exposition of a position that Cruddas himself has been at the forefront of. In short – Miliband has made a major announcement in the Sunday Times(£) about the big changes a Labour government wants to make. The man who has been pushing for those big changes then knocks Miliband off the front page by saying that the changes aren't going to be that big after all.
This is not good. This is not good at all.
More from LabourList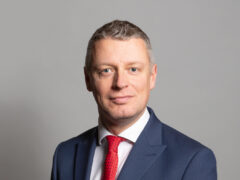 Comment
Labour is the party of housing. A decent, affordable home for all runs in our DNA. We know…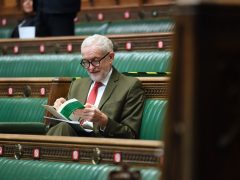 Daily email
The national executive committee yesterday voted to block Jeremy Corbyn from standing as a Labour candidate in the next general…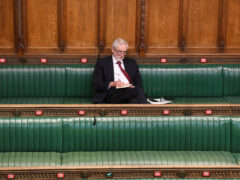 Comment
I sat next to Alan Johnson in the TV studio on election night in 2019 when he delivered…