"The best of times and the worst of times" – Charles Dickens wrote 160 years ago to begin his novel A Tale of Two Cities. But today we're not dealing with two cities. It's now a tale of two countries – of two nations.
In one of them, things are looking up. Economic indicators are positive. Bankers bonuses are huge once more. Their house prices are booming. And champagne corks popping.
But in our nation, "it's the worst of times". Our people suffering. Prices are rising. The real value of pay is still falling for many, along with worsening job security and any sense of hope that things will get better.
These two countries are now separated by a deep dark abyss. While politicians of all parties cluster and cling to one side of that divide, tripping over each other for the approval of big business, our people are left vulnerable, exploited and alone.
And the worst thing is, our tale is not fiction. It's a living tragedy. It's a tale where working women are hit hardest, as public services are devastated. It's a tale where a quarter of a million of our members are struggling on a minimum wage that falls in real terms every month.
It's a tale where we are told that unemployment is falling and yet we've seen a trebling of zero-hour contracts. It's a tale where many of our members struggle to pay their utility bills. But where 30% of their water bill is grabbed as profit by the multi-national companies who avoid paying tax. It's a tale where nurses  work longer hours with no extra pay and where carers are forced to treat their patients like commodities.
Well-funded, responsive and accessible public services are essential to healing the divide – provided efficiently, but not for profit. Where the people who deliver our services are properly rewarded, valued and heard. Where the people who use them are listened to and learned from. But under the coalition's cuts this can't happen.
It is Labour's responsibility to stand-up against this, to pull away from that middle ground and to present a real opposition. They must do it now.
It is not the role of any 'opposition' to support the Tories in principle and then quibble over the small print. And when we fight on pay we don't expect Labour  to disagree: 'opposition' means opposing the government, not us.
And when it comes to its election manifesto we want clear categorical policies. We want to understand how we'll fund local authorities will be funded, build houses and get our kids back to work. And we want a Labour party that is recognisable by its responsibility to labour.
It is all very well Ed Miliband talking about 'One Nation', but he has to explain who's in it. Because the nation that we're focussed on requires a new agenda: a moratorium on job cuts in our public services, genuinely progressive taxes, a rise in child benefit, greater financial freedoms for local councils, a review of social care, a real living wage, and scrapping of the health and social care act so that we have no privatisation of our NHS.
Dave Prentis is the General Secretary of UNISON
More from LabourList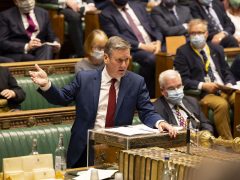 News
Keir Starmer has said the government is now "collapsing" following the resignations of Sajid Javid and Rishi Sunak,…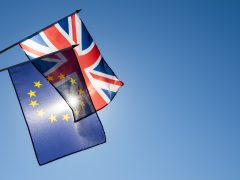 Comment
The six-year anniversary of the Brexit referendum has been marked by a slew of reports and polls on…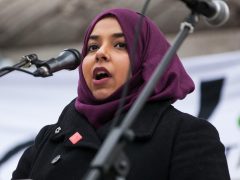 News
Poplar and Limehouse Constituency Labour Party (CLP) has voted for a full selection process amid allegations of a…