Labour is committed to achieving global nuclear disarmament. Or at least I hope it is.
The party pointed two ways in 2010, when the manifesto read: 'we will maintain our independent nuclear deterrent' while also stating, 'we will fight for multilateral disarmament, working for a world free of nuclear weapons'.
Fast-forward to 2014 and a draft document circulated for consultation reads 'Labour has said that we are committed to a minimum, credible independent nuclear deterrent, which we believe is best delivered through a Continuous At-Sea Deterrent. It would require a substantial body of evidence for us to change this belief'. Searching through the rest of this paper there is no longer a commitment to nuclear disarmament. It's disappeared.
As it stands, through the Non-Proliferation Treaty (negotiated by Labour's Foreign Minister Fred Muley in the 1960s), the UK is committed to nuclear disarmament. And although Ed Miliband's commitment to developing his own international policy agenda, by drawing a line under Iraq and halting the rush to war in Syria, is promising it should be completed with a fresh approach to nuclear disarmament.
Labour's front bench risk falling behind changing opinions in the UK, as a few Cold Warriors loudly hark back to election performances in the 1980s, as if they should decide next year's manifesto pledges.
On a global level, the UK risks falling behind. The majority of nation states are extremely concerned about nuclear weapons, and they're  currently discussing the humanitarian consequences of their use. But these discussions are taking place without the UK because the Coalition has boycotted talks. This is significant because well over 100 states attended a conference to discuss the topic in Norway, almost 150 participated in Mexico, and in December a third conference will be held in Austria. It is enthusiastically backed by the Austrian Social Democrats and Labour should urge the government to attend and send a member of the Shadow Foreign Affairs team to demonstrate our commitment to international dialogue on disarmament.
But we must also link the international debate to our domestic one. Labour's frontbench position is increasingly removed from reality. The enormous cost of replacing Trident could soar out of control as public spending cuts proposals are projected into the next parliament. We cannot commit countless billions to a lumbering Cold War submarine designed for yesterday's conflicts, particularly as in-work benefits are on the rise and an increasing number of people are turning to food banks in order to survive.
In all of this, the question of jobs related to the nuclear weapon system is a vital one. Labour must develop an industrial plan to ensure a future that makes use of the skills of those workers in the sector. Jackson Cullinane from Unite has opened a serious debate with an excellent article on defence diversification. Labour's front bench should respond with a constructive reply.
And while we're at it, the leadership must open itself to rethinking Trident. That's because as Robin Cook wrote in 2005, Trident is irrrelevant. This is a widely recognised view. Former Chief Whip Nick Brown has written we shouldn't renew Trident  because "the threats faced today are not the same as in the second half of the 20th century." Brown would scrap Trident altogether.  Even Des Browne, the Defence Secretary who backed the replacement of Trident as recently as 2007, has urged an end to continuous patrols – something the frontbench has refused to consider. And John Prescott has written "in this period of austerity we've got to set our priorities… I say we scrap Trident."
When Blair backed replacement of Trident in 2007, around 20 constituency resolutions were ruled out of order to prevent a conference debate. Now almost 50 constituency parties have submitted amendments to the party's National Policy Forum urging the party to make a commitment to decommissioning Trident. The number of submissions makes clear that members are not satisfied with the front bench's unwillingness to deliver on UK nuclear disarmament.
It is essential that the manifesto demonstrates Labour will not waste billions on a relic that associates our party with the disastrously unpopular foreign policy agenda of the last decade – and that we won't be keeping Trident due to myths repeated from decades ago.
More from LabourList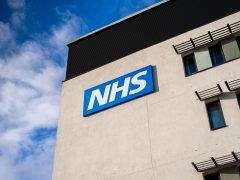 News
The GMB and the Royal College of Nursing have called off planned strike action in Wales following a…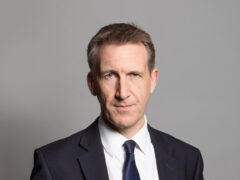 News
Dan Jarvis' bill on extending job protections for pregnant women and new parents has passed its third reading,…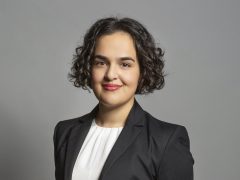 Comment
"Children are literally being picked up from outside the building, disappearing and not being found. They're being taken…