Michael Gove's intervention in the Trojan Horse schools controversy is defined by incompetence and contradiction. He wants our schools to 'promote British values', which is curious coming from someone who said, "there is something rather unBritish about seeking to define Britishness," when Gordon Brown made the same announcement in 2007.
And what if we define British values in vague terms such as 'tolerance, fair play, democracy', as LBC's Nick Ferrari did yesterday? When exactly did the Conservatives embrace these values? Were the Tory MPs who voted against gay marriage part of this tolerant British tradition? Are politicians who are intolerant of Romanian families not being British? Someone should tell Nigel Farage.
In fact, Gove is reaching for the 'British Values' crutch in an attempt to distract us. An investigation into how a group of ultra-orthodox Muslims systematically worked to take over schools has been screwed up by making it about counter-terrorism. That has merely obfuscated the real issues – how we can promote secularism and liberal values in schools – and taken the debate into the wrong direction.
But this long-running saga raises uncomfortable questions for others too, not just the Education Secretary.
For a start,  it isn't a non-controversy as some Muslims have been implying. The charge sheet is long and worrying. Even some unions have warned of a "concerted effort" by some individuals to infiltrate schools and push out more liberal-minded staff. There should be a proper investigation into the relevant schools, and cries that this is driven by Islamophobia are ridiculous. There are too many allegations sources from multiple sources to be dismissed away lightly.
And what about Ofsted? Last year it praised the same schools now it damns as inadequate. In the case of Oldknow Academy it was aware of trips to Saudi Arabia (which excluded non-Muslim students!) in 2013, but only criticised the trip in the most recent report. Its head also claimed Gove had blocked spot-checks on schools even though the minister does not have the power to do that.
There are questions here for Labour too. We created the academy model so parents would have more control over schools and schools could be more flexible to local needs. But what if the parents in that area want their children to be taught by ultra-conservative Muslim, Jewish or Christian teachers? Can we blame some parents for trying to take advantage of a system that gives them more power?
Park View, the main school named in the controversy, is an academy not a faith school. Labour took academies out of the hands of local bodies, which inevitably gave them more freedom but also made them less accountable. It is answerable primarily to its governors, who can be ultra-religious activists, and the government through its funding arrangement. That's it.
Doesn't this controversy expose how schools are less accountable under the academy system? And yet, Labour has pointedly avoided this debate since the Trojan Horse controversy arose.
There are no easy answers here. But if we want to push certain values in schools, they should be unashamedly about inclusion, secularism and accountability. These schools aren't the only institutions to have failed the students.
More from LabourList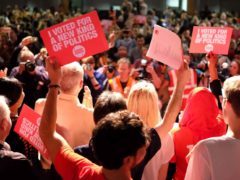 Comment
In the last 12 months, Momentum has launched more new projects than at any time in our history.…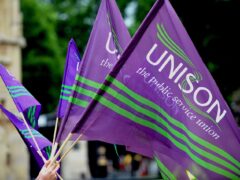 News
Candidates on the left slate 'Time for Real Change' have gained a majority on the national executive council…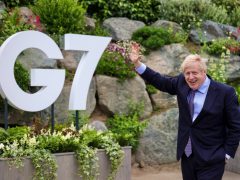 News
A global alliance of parliamentarians from 34 countries have united to call on world leaders meeting at the…