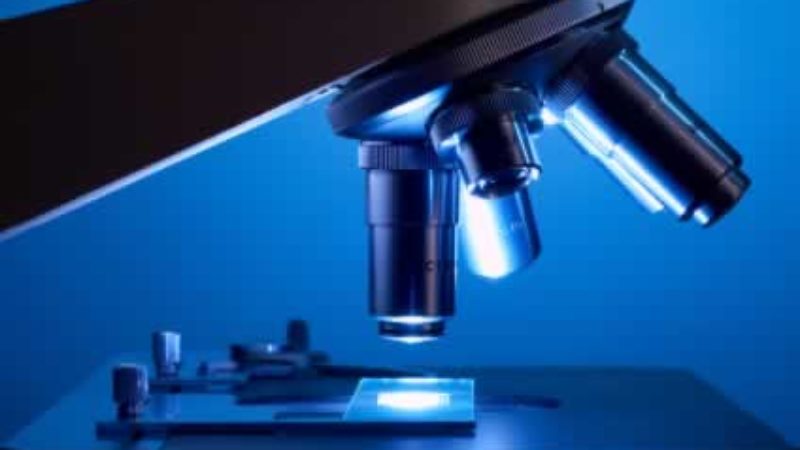 During last month's local elections, I saw first-hand the concern people have about the future. Like 50 years ago, Labour's argument on the stark choices facing Britain is clear.
It was 3.50pm on Friday 16 October 1964, when Harold Wilson learnt that he had become Prime Minister. Labour became the first opposition since 1906 to evict a sitting Conservative government and though Wilson's win – on a 3 per cent swing – was narrow and his majority thin, his victory was the triumph of the bold and optimistic story he told about this country's future.
Key to his political appeal was the remarkable speech he delivered in Scarborough the year before. In a packed conference hall by the seaside, Wilson electrified his audience, offering Britain the prospect of harnessing the 'white heat of the technological revolution.' The soon-to-be Prime Minister put it bluntly. "Nostalgia won't pay the bills," he said, "the world doesn't owe us a living; and we must harness the scientific revolution to win in the years to come".
That's the spirit we need today. And we need it more than ever. Why? Because the old spectre of the 'British disease' has returned with a vengeance.
It's the phrase that came to symbolise the perennial problem of low productivity. It scars economic recovery and it haunts industry. It's the problem that's aggravated the cost-of-living crisis which has seen people struggling even as the economy grows. If we don't address it, escaping that crisis will be even harder.
The figures are startling. Since the election, output for every hour worked has plummeted, along with output per worker. We're less productive than we were in 2010 and we're now falling rapidly behind our competitors. The gap in productivity per hour between the UK economy and G7 average is now 21 per cent – the widest gap there has been since 1992.
Any escape plan from the cost-of-living crisis has to address this problem of low productivity.
As someone who started work behind a fry station in McDonalds, I know that any job is better than no job. But I also know that a good job is better than a bad one and right now we're simply not producing enough good jobs. Today, the average full-time worker has to work an extra hour and 52 minutes a week in 2013 to earn what they earned in real terms in 2010.
The only way of reversing this trend is to grow our knowledge economy. As Research Councils UK put it: "The greatest long-term productivity advances come through breakthroughs in basic knowledge". In the US, they estimate that 85 per cent of growth in wealth per capita is driven by innovation.
That's why we need a government that plans ahead.
Getting innovation policy right is not actually rocket science. You need great people, great institutions and strategic investment. This is not currently happening in the UK.
In 2012, the last year of available data, UK investment in R&D by government and business together has fallen by nearly £1billion – the largest annual fall since consistent records began in the mid-1980s.
Amongst advanced Western nations, Britain now ranks 23rd out of 33 in the league table of R&D spenders.  In our most important research industry – pharmaceuticals – which accounts for a quarter of all UK R&D spending, research budgets have fallen by a huge £467 million since 2010 – a 10 per cent fall. In telecoms, one of the other great R&D leaders, budgets have fallen by 20 per cent.
Our universities, the great epicentres of science and knowledge, are victims of the black hole created in the finances of the Department for Business, Innovation and Skills (BIS) by the Government's unsustainable funding system. They, along with students, now rest on a mountain of debt. University borrowing will reach an eye-watering £7.3bn by 2015, an increase of £1.8bn from 2012. That's £45.6 million for every university in the UK.
Meanwhile, the science skills gap continues to grow. In its excellent report on the state of the sector, the Royal Academy of Engineering estimates that we need 820,000 STEM (Science, Technology, Engineering and Maths) professionals by 2020, with another 450,000 technicians also needed. Job creation of this velocity should be celebrated (and readied for), yet the Royal Academy adds that right now we're 36,000 skilled workers short per year. These figures come as the number of apprenticeship opportunities for young people fall under this government.
That's why I'm proud to launch Labour's green paper on science today. We are working alongside business, universities and the science and research community on how best we can secure and build Britain's science base.
Our message is simple: we need to strengthen British science, because British science will strengthen Britain. 
Liam Byrne is Labour's Shadow Minister for Universities, Science and Skills
More from LabourList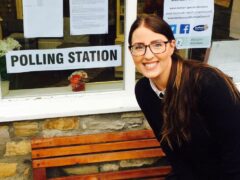 News
Laura Pidcock, the former Labour MP for North West Durham, has resigned today from the party's national executive…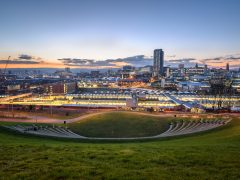 News
Labour has selected Oliver Coppard as its candidate for the South Yorkshire mayoral election taking place on May…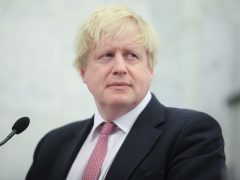 Video
Boris Johnson lied when he claimed that he had not intervened personally in the evacuation process in Afghanistan…