One hundred years ago Ypres was the centre of relentless, life-destroying conflict. Now it looks as if it will be the place where David Cameron goes down to an ignominious defeat. The beginning of Cameron's sad and sorry journey can be traced back to 2007, before he became Prime Minister, with the ratification of the Lisbon Treaty. This Treaty, always disliked by the British Conservatives states:
"Taking account of the elections to the European Parliament…and after having held the appropriate consultations, the European Council, acting by a qualified majority, shall propose to the European Parliament a candidate for President of the Commission."
If certain UK politicians are to be believed, Article 17 of the Treaty of Lisbon constitutes a massive "land grab" by the European Parliament taking for itself the choice of the EU Commission President. Not only is the Treaty worded mildly, but there appeared to be no follow by the European Council. The system which eventually emerged – that the largest political group in the European Parliament after the 2014 elections would nominate a candidate for Commission President to the European Council who would then make the final decision seemed a logical way forward. As far as I am aware, this process was not particularly challenged by the European Council.
David Cameron's made his first error at this stage in the proceedings. As a member of the European Council from 2010 he could have examined the way Article 17 of the Lisbon Treaty was to be put into practice. As we know, he did nothing of the kind. Some forethought and preparation may have prevented the humiliating defeat Britain is now facing over the appointment of former Luxembourg Premier Jean-Claude Juncker as EU Commission President.
David Cameron is at least consistent in his ineptness. The European Union, comprising as it does 28 member states of varying sizes and standards of living with differing parliamentary and legal systems, not to mention its many languages, is self-evidently not a nation state and parliamentarians and national leaders are foolish if they believe they can behave in the European Union the way they would behave at home.
While I fully understand why David Cameron opposes Juncker (the Labour Party was also against him becoming Commission President), it is nonetheless true to say that David Cameron seems to be pulling off that most useless of all political activities – snatching defeat from the jaws of victory. By all accounts, Cameron could have put together a blocking minority in the European Council and thereby prevent Juncker gaining the necessary qualified majority. Initially Sweden, Denmark and Hungary expressed reservations about Junker and Italy and the Netherlands were both less than enthusiastic.
Had Cameron kept these countries on board, he may have achieved his aim and stopped Juncker. Instead he decided to throw his weight around, practically threatened a Brexit and generally annoyed everyone. His major mistake, however, was with Angela Merkel. Merkel was never a fan of Juncker, yet Cameron failed to persuade her. This in itself shows the depths of David Cameron's ineptitude, in that Mrs Merkel has often said she wants Britain to stay in the EU and she and Cameron clearly have some kind of friendship.
And yet, our Prime Minister could not even persuade this seeming ally.
Mrs Merkel has, of course, been wary of David Cameron since the Conservatives in the European Parliament left the mainstream centre-right political group, the European People's Party, and set up their own European Conservatives and Reformist (ECR) group in 2009. She must be even more concerned now that the ECR, reconstituted after the European elections, has taken in the anti-euro Alternative for Deutschland party, yet another example of David Cameron going along with actions which alienate other European leaders.
There is no one way of interpreting David Cameron's behaviour. The worst case scenario is that he is simply not up to the job – something I don't want to believe of any British Prime Minister, even a Conservative. It could be that he's desperate to appease his noisy, anti-EU backbenchers who have never given up their campaign to get Britain out of the EU. Or it may be that Cameron wants out and is pushing Britain in that direction.
Whatever David Cameron's motives, he has not done Britain any credit. He will assuredly go down to a humiliating defeat in Ypres. This will not be good for the UK. There is a lot of truth in the advice given to all rookie politicians: don't pick fights you can't win. Cameron will not only lose, he will lose heavily, thus severely denting his credibility in the EU and, I think, at home. Who, after all, want a Prime Minister who can't hack it?
Previous Prime Ministers have played the EU much better. While Margaret Thatcher may have won the British rebate with her relentless "handbagging", the UK's opt-out from the euro was achieved by John Major's skilful negotiations and wholehearted attention to his brief and the minute details. Unfortunately for all of us, David Cameron is no John Major.
Mary Honeyball is a Labor MEP representing London
More from LabourList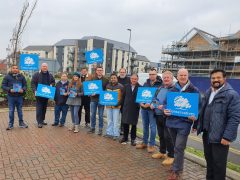 News
Conservative MP Jack Lopresti tweeted a crudely edited campaign photo of Tory canvassers over the weekend – and…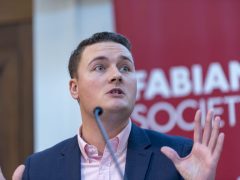 Comment
This was a big weekend for Labour and our mission to win the next general election. Having set…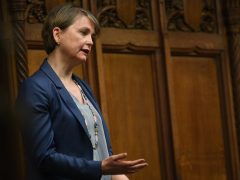 News
Labour's Yvette Cooper has described news that the government could deploy the military to prevent refugees crossing the…