Last week, we reported that the Tory election fund is likely to be three times as big as Labour's – and that was before we learned about them auctioning off a tennis match with David Cameron and Boris Johnson for £160,000.
While Labour have tried to match that with their own big-name auction last night, the biggest boost to the election machine will probably come today, and from the unlikeliest source: David Cameron.
In reaction to today's huge public sector strike, Cameron has renewed his statement of intention to clampdown on workers' ability to go on strike. The Prime Minister has announced that new laws restricting industrial action will appear in the Conservative manifesto, including the introduction of a threshold in number of union members who need to take part in a strike ballot for it to be legal. This will upset not just the unions, but also millions of trade union members who will feel understandably like they are collateral damage in a Tory attack on union bosses.
Many will feel particularly galled by the Tories' democracy hypocrisy. This is a party who were the choice of 23% of eligible voters in 2010, have a Mayor of London who was voted for by only 17% of the city in 2012 and, lest we forget, introduced the Police and Crime Commissioner elections, which have seen some of the lowest turnouts ever recorded in this country.
Cameron does not seem to understand that a huge swathe of trade unionists are actually Tory voters, and by constantly attacking the organisations that protect their rights, he is actually driving away support. Some Tories understand this: it was only a few days ago that Guy Opperman MP complained that he is in "despair when people say unions are terrible".
But more than simply isolating potential votes, this announcement will energise a huge number on the left who are unhappy with Labour back into their arms. Over the past few years, Labour-union relations have been tense. Quite apart from stopping short of supporting strikes (such as today's), there was the minefield of reforming the link with the Lord Collins review, and disagreements about economic policy have led to a general secretary openly floating the idea of setting up a new worker party.
Of course, most would have publicly supported Labour next year anyway. But faced with a Conservative Party that is running with a manifesto full of union-bashing legislation, it suddenly becomes a no-brainer for some of the most tireless campaigners in the labour movement to work even harder to prevent Cameron returning to N0. 10 next year.
More from LabourList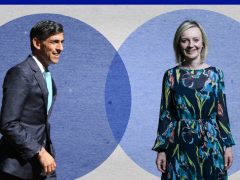 Comment
Rishi Sunak and Liz Truss have now gone head to head in six hustings with Tory members in…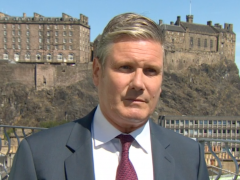 News
Keir Starmer has said that he will set out a "comprehensive set of proposals" to combat the cost-of-living…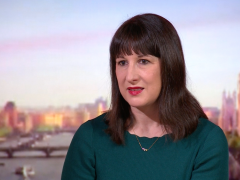 News
Rachel Reeves has urged the Tory leadership candidates to "stop playing to the gallery" and come up with…