It's reported in The Times (£) that the Conservatives will have up to three times more money to spend on their general election campaign than Labour.
The paper has said the Tories election coffers could reach up to £19.5 million, while the Labour party are hoping to exceed the £8 million they spent in the 2010 general election.
But perhaps this shouldn't come as a surprise. The Conservatives took in £6.6 million in the first three months of 2014, and of this almost three quarters came from 36 donations of £50,000 or more. This included £1.5 million from hedge fund founder Sir Michael Hintze and a respective £257,500 from banker and Conservative co-treasurer James Lupton and Michael Farmer, another hedge fund founder.
Meanwhile, the party's links to the world of finance have been further uncovered by the Guardian  today. They have reported that last June the Conservatives held a dinner, in which those who attended paid £12,000 for a table and had the opportunity to spend time with David Cameron, Theresa May, Philip Hammond and Boris Johnson. Of the people that went, a document found by the Bureau for Investigative Journalism revealed that 6 were billionaires, 15  had more than £100 million, 73 were financiers, 47 were retail and property magnates, 10 were in oil, gas and mining and 19 were in the public affairs and PR business.
When it comes to Labour party funding, the picture couldn't be much more different.  The party should receive a substantial amount of money from trade unions and it's said 34% of Labour income comes from members and small donations below £7,500.
But, the leadership is said to be paying off loans taken out for the 2005 general election, while the Tories are debt free – a first for decades.
Given this incredibly uneven financial playing field, the Labour leadership are focussing on a digital and activist-led campaign (as we've written about before). A spokesperson for Labour explained:
"In terms in spending, yes, they will have more money than us. We can't match their kind of spending. We do not have two dozen people in the City in hedge funds who can give us huge amounts of money . . . the Tories will probably outspend us two or three to one from January 2015 onwards.
The investment in field operations and digital is how we are going to fight this campaign. A lot of that is unseen — it is not flashy, like the big poster launches. It is not about hiring helicopters, but it is very effective."
Although in terms of spending things are pretty unequal, this is a reminder that the Conservatives, backed by financiers and hedge fund founders – unlike Labour, who get a large proportion of their money from trade unions and grassroots members – are anything but the party for the people. 
More from LabourList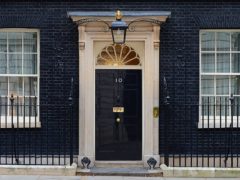 News
Labour MP Barry Gardiner has written to the Metropolitan Police commissioner urging her to investigate reports that Christmas…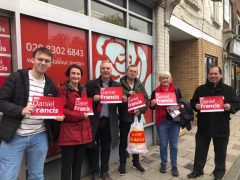 Daily email
The Old Bexley and Sidcup by-election result is in: the Tories held the seat. This should not be a surprise to…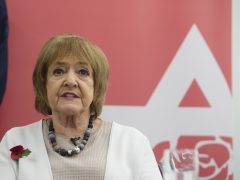 News
Below is a rolling list of Labour MPs who have announced that they will not be seeking reselection…