You may have heard that the Christian Socialist Movement voted to change our name to 'Christians on the Left'. This change, our increased visibility through a spate of public events, our new website, and an active army of Tweeters, bloggers and PPCs are already resulting in new members coming in from all over the UK. We also now have 50+ MPs and Peers as members.
Our job in drawing people to the party is ramping up impressively, especially amongst the sort of church members around the country who are running foodbanks, debt counselling centres and working with the homeless. More and more people are understanding Andy Flannagan's much-laboured point that as well as being the Good Samaritan on life's roadside, that someone has to go back to the Jericho Road to work out how to stop any more people getting mugged! More CCTV or youthwork perhaps? With approx 8 million people attending a church at least once a month, this is a constituency not to be ignored.
As well as supporting the campaigns of PPCs who are members of Christians on the Left, we are also running our 'Marginals Project', strategically connecting PPCs to faith community leaders in targeted constituencies. We help to build relationships with these key influencers before we get into 'hustings season' when these leaders have to connect with every candidate! Some of these leaders have congregations numbering in the thousands, so these listening exercises can be incredibly fruitful. Get in touch with us if you would like help where you are.
Christians on the Left is often a great relational 'first port of call' for people who are toying with getting involved with the party, so if you know anyone in that position, or party members who are not yet enjoying the support and network they provide, then please do get in touch with their Director Andy Flannagan or myself.
Here is a good example of the sort of output that is drawing members and getting attention out beyond the usual 'political sphere'
To sum up why we think our work is vital, here's our 21st century re-imagining of Matthew 25 31:46 (though you might want to also check out the original!)
Then, the King said "I was hungry and you told me that it was my own fault for being lazy and believing that I was entitled to help from hard working families and that I'd probably spent all of my money on alcohol, cigarettes and drugs anyway.
I was thirsty and you assumed that I was desperate for gin or vodka, rather than water.
I was naked and you said that I would have more chance of a job if I took more care of my personal appearance, even though I wore all I could afford.
I was poor and you told me I was a scrounger who just wanted to sponge off the state and put stories about me on the tv and newspapers, despite knowing nothing about my circumstances.
I was sick and you denied me any help, told me to go back to work and assumed I was faking illness in order to scrounge.
I was in prison and you demanded that the key was thrown away and that I was kept away from all respectable, law-abiding members of society because I was a bad person who could never change.
I was a stranger and you ran, scared of me, told me to go home, that your country was full and that I was only there to steal your money, possessions and jobs.
For I tell you, whenever you did this for one of the least of these brothers or sisters of mine, you did it to me."
Robb Carr is the Communications Management for the Christian Socialist Movement
More from LabourList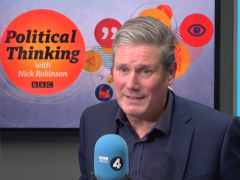 News
Keir Starmer has told Nick Robinson on his 'Political Thinking' podcast that he has not spoken to Jeremy…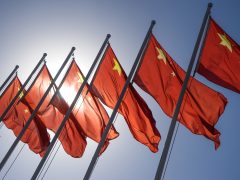 Comment
A recent report by the Labour Foreign Policy Group aims to outline a 'progressive' approach towards China, with…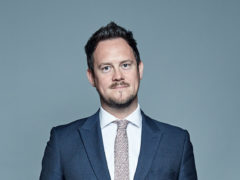 Comment
Gurkhas have served in Her Majesty's armed forces for more than 200 years. They have made an outstanding…